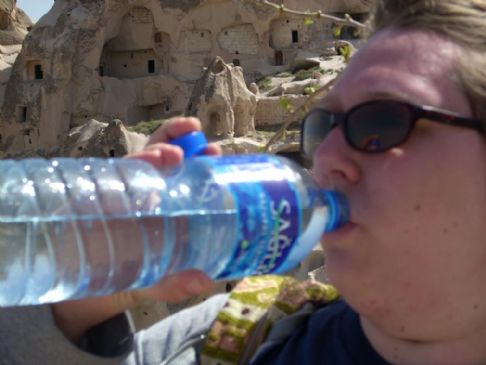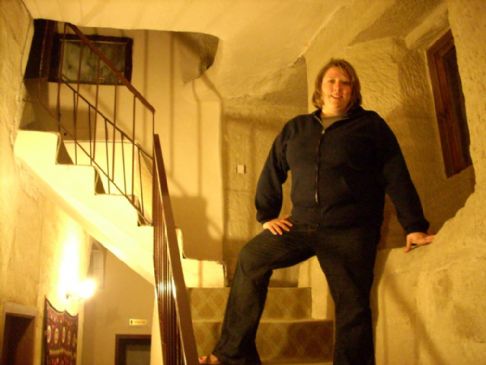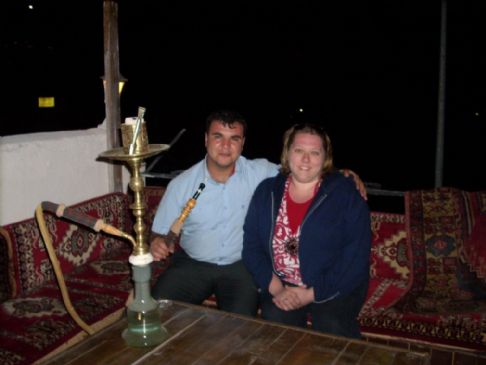 I have 7 pics in my gallery

Awards

Thank you for your prayers and support -- I'm back.
I was here.

I've been here before.

What's the difference between then and now? Then, I wasn't ready...

The past 5 years of my life have been a whirlwind - I graduated high school, packed my bags and jetted off to Turkey to learn a new language. In the process I laughed, cried, learned Turkish, made friends, got a career, a husband, and 50 lbs extra pounds on top of my 250 (you do the math) to go with it all.

As if that's not enough, ...
I was here.

I've been here before.

What's the difference between then and now? Then, I wasn't ready...

The past 5 years of my life have been a whirlwind - I graduated high school, packed my bags and jetted off to Turkey to learn a new language. In the process I laughed, cried, learned Turkish, made friends, got a career, a husband, and 50 lbs extra pounds on top of my 250 (you do the math) to go with it all.

As if that's not enough, I learned some very deep things about myself...

1. I am a people pleaser. I give and give and give until there is nothing left for myself and the people closest to me.
2. I am an emotional eater. Happy? Icecream! Sad? Chocolate cake! Stressed? Greasy chips! Homesick? Fast food binge!
3. I am full of excuses. I'll create an excuse in place of a real solution for a problem, feel guilty because it's a lie, make another excuse and watch the cycle spin out of control.

As soon as I set foot on US soil, I knew that I had to make a change. I was worn down from all the stress of my exceedingly demanding job, fat from my emotions, drained from the whole experience and needing change. I cut myself off from everyone and everything (many good friends and memories) in Turkey and the US -- since I got here in the end of the summer it has strictly been me, my husband and family so I could focus on rediscovering and replenishing my joyfulness, creativity, love and humor that so many people knew I possessed before I left and got to know that I possessed in Turkey.

I have regained my footing.

I cannot please man, for man is not made to be pleased -- God is to be pleased in this life. I am done feeding my emotions -- my new source of nourishment is Christ. I am inexcusible without Jesus. No more excuses, Jesus has saved me.

My name is Rebecca. I'm 22 and 292lbs. Some words that come to my mind to describe this number are "shame", "guilt", "failure" and "sadness". That number came speeding at me right between the eyes like a bullet to the brain.

What's different this time? No more shame, hate, bitterness or guilt. The sadness is lifted more and more in every step I take in action against my old state. I am truly a winner for being honest with myself and those around me. My spirit is full of hope and love and I am ready.

"and hope does not put us to shame, because God's love has been poured into our hearts through the Holy Spirit who has been given to us." - Romans 5:5


God bless you, your family, your new year and your endeavours to a healthy temple!

~Becca
SparkFriends

SparkTeams



My Ticker:
current weight: 304.0


Recent Blogs:

Profile


Member Since: 1/6/2009

My Goals:
tie my shoes, lower blood pressure, impress my hubby, become a superstar and conquer the world -- the sky's the limit!!!

My Program:
I've just started reading ARE YOU READY? by Bob Harper for the second time. I've found this book extremely helpful as it promotes journaling and good old fashioned diet and exercise. I currently use the Biggest Loser workout DVD seasons 1 & 2, but if I feel even MORE pumped may jump on the treadmill for a bit. :)

Personal Information:
I'm a 22 year old wife taking a break from the corporate life to focus on making my inside reflect my outside. I have quite the story to tell if you're interested... :)

Other Information:
I'm a Christian. This means that I believe that Jesus Christ died on the cross for my sins so I could be forgiven and accepted in the sight of our Holy Father, God. God is SO good and SO great -- he has shown this to me time and time again -- and I'm more than happy to talk about it, take questions and debate with athiests... J/K!!! Race, color, religion, social status -- these things are of no importance to me. My husband is a Muslim born Turkish guy trying to make it in America -- there, that proves it! :-P

Profile Image