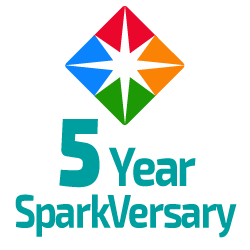 I have 50 pics in my gallery

Awards


Mommy_T is finding a new path as Butterfly_MT
"How does one become a butterfly?" she asked pensively. "You must want to fly so much that you are willing to give up being a caterpillar." ~Trina Paulus

 I don't feel like a Butterfly yet....and I'm scared I never will....but yet, I want it...and so I timidly reach. ~Mommy_T (now known as Butterfly_MT)

We delight in the beauty of the butterfly, but rarely admit the changes it has gone through to achieve that beauty.  ~Author Unknown

Beautiful and ...
"How does one become a butterfly?" she asked pensively. "You must want to fly so much that you are willing to give up being a caterpillar." ~Trina Paulus

 I don't feel like a Butterfly yet....and I'm scared I never will....but yet, I want it...and so I timidly reach. ~Mommy_T (now known as Butterfly_MT)

We delight in the beauty of the butterfly, but rarely admit the changes it has gone through to achieve that beauty.  ~Author Unknown

Beautiful and graceful, varied and enchanting, small but approachable, butterflies lead you to the sunny side of life.  And everyone deserves a little sunshine.  ~Jeffrey Glassberg

Happiness is a butterfly, which when pursued, is always just beyond your grasp, but which, if you will sit down quietly, may alight upon you.  ~Nathaniel Hawthorne

"Just living is not enough," said the butterfly, "one must have sunshine, freedom and a little flower."  ~Hans Christian Anderson

Just like the butterfly, I too will awaken in my own time.  ~Deborah Chaskin

I only ask to be free.  The butterflies are free.  ~Charles Dickens

The caterpillar does all the work but the butterfly gets all the publicity.  ~Attributed to George Carlin

The butterfly counts not months but moments, and has time enough.  ~Rabindranath Tagore

The green grass and the happy skies
court the fluttering butterflies.  ~Terri Guillemets

We are like butterflies who flutter for a day and think it is forever.  ~Carl Sagan

May the wings of the butterfly kiss the sun
And find your shoulder to light on,
To bring you luck, happiness and riches
Today, tomorrow and beyond.
~Irish Blessing

~~~~~~~~~~~~~~~~~~~~~~~~~
My Goals:

Break down 270 lbs. forever--I'm on the edge now, just to tip it all the way and keep it (even in my high end).

November 30, 2011--end of BLC17 challenge--goal: 250-265 lbs.

December 31, 2011 goal: 245-260 lbs.

April 7, 2012--Bunny Run--goal: 245 lbs. or less and able to run whole 5k race, maybe 10k.

Get back to (and then below) 245 lbs. (what I was down to in 2008 before having my son in 2009).

Get to 225 lbs. (not sure what's "magical" about this number, but it is).

Sept.-Oct. 2012 goal: fit enough to train in pro. wrestling 1-week training camp.

Feb. 2013 goal: Disney Princess Half-Marathon, Disney World.

Get to 199 lbs.

Get to 180 lbs.

Get to 150 lbs.

Get to goal of 135-140 lbs. (might change as I get closer, but probably not by much).
~~~~~~~~~~~~~~~~~~~~~~~~~

More Quotes:

"Our deepest fear is not that we are inadequate. Our deepest fear is that we are powerful beyond measure. It is our light, not our darkness that most frightens us. We ask ourselves, Who am I to be brilliant, gorgeous, talented, fabulous? Actually, who are you not to be? You are a child of God. Your playing small does not serve the world. There is nothing enlightened about shrinking so that other people won't feel insecure around you. ...... And as we let our own light shine, we unconsciously give other people permission to do the same. As we are liberated from our own fear, our presence automatically liberates others."
--Marianne Williamson

"I have to lay it all out. If I hold one thing back, then I've failed. If I give it my all and lay it all out on the counter…all out for America to see, and I have given it my all and I lose, then I haven't failed. But if I hold one thing back, then it's the same old thing that it's always been in my life…just get good enough to do this and don't go any further. I'm done with that. I'm ready to be the champion that I know that I can be. " --Danny Cahill, Biggest Loser season  8 (www.thedannycahill.com/node/128)

Jesus said to them, "My food is to do the will of Him who sent Me and to accomplish His work.  Do you not say, 'There are yet four months, and then comes the harvest'? Behold, I say to you, lift up your eyes and look on the fields, that they are white for harvest.  Already he who reaps is receiving wages and is gathering fruit for life eternal; so that he who sows and he who reaps may rejoice together. --John 4:34-36

The time to live is today--not tomorrow or "some day"--so I'm focusing more on LIVING in my day and enjoying it to the full instead of waiting on "some day" and "maybes".  This is my harvest to enjoy...and tomorrow, the harvest will be even better.
--Mommy_T, 9/5/11

I want to be a success,  I want to have control over myself and my circumstances, I don't want to give in or give up.  I want to find my inner strength and to be "powerful beyond measure"--I want to find what I'm meant to be and what I'm meant to do.  I want to make a difference.
--Mommy_T, Jan. 2010.

"How does one become a butterfly?" she asked pensively. "You must want to fly so much that you are willing to give up being a caterpillar." --Trina Paulus

"Far better is it to dare mighty things, to win glorious triumphs, even though checkered by failure...than to rank with those poor spirits who neither enjoy much nor suffer much, because they live in a gray twilight that knows not victory nor defeat." --Theodore Roosevelt

"You have 1 true obligation, that's to contribute your best you to the world. Visualize what you want out of life & think big. Don't be afraid of what others think. That's their business not yours. Don't feel undeserving. We're ALL deserving of living our dreams - some of us realize it & some don't. You're not doing anyone any favors by living small. Embrace these truths & step up. The world is waiting." -- Jillian Michaels (3-20-2011 on Facebook)

"Don't blame anyone or anything for your situation or problems. When you do that you are saying that you are powerless over your own life - which is utter crap. An empowering step to reclaiming your life is taking responsibility. Although life may deal you some bad hands, evaluating the choices you make in response to those hardships is critical in affecting an outcome that is more favorable to you." --Jillian Michaels (facebook)

"Many of life's failures are people who did not realize how close they were to success when they gave up."
--Thomas Edison

"It is not because things are difficult that we do not dare, it is because we do not dare that they are difficult." --Seneca

"It is wonderful that life continues to challenge and define us, great that there is always more to strive for and assuring that we will always grow from these experiences so the future will be better still." --Deena Kastor

"Only those who will risk going too far can possibly find out how far one can go." --T. S. Eliot

"Go confidently in the direction of your dreams. Live the life you have imagined." --Henry David Thoreau 

"Learn to self-conquest, persevere thus for a time, and you will perceive very clearly the advantage which you gain from it." --Mother Teresa 

"We ourselves feel that what we are doing is just a drop in an ocean. But the ocean would be less because of that missing drop." --Mother Teresa

"Take the first step in faith. You don't have to see the whole staircase, just take the first step." --Dr. Martin Luther King Jr.

"Being defeated is often temporary, giving up makes it permanent."
--Marilyn von Savant

"He who has no rule over his own spirit is like a city that is broken down and without walls."
--Prov. 25:28 Amplified Bible

"For God did not give us a spirit of timidity (of cowardice, of craven and cringing and fawning fear), but [He has given us a spirit] of power and of love and of calm and well-balanced mind and discipline and self-control."
--2 Timothy 1:7 Amplified Bible

"Finish each day and be done with it…You have done what you could; some blunders and absurdities no doubt crept in; forget them as soon as you can. Tomorrow is a new day; you shall begin it well and serenely." 
--Ralph Waldo Emerson 
SparkFriends

SparkTeams



My Ticker:
current weight: 303.5

Interact with BUTTERFLY_MT







Recent Blogs:

Profile


Member Since: 1/22/2008

SparkPoints: 58,235

Fitness Minutes: 63,941

My Goals:
My starting weight was 290 (back in Jan. 2008). I want to get to 150 some day, but that will take a while. I'm now working to get back on track. Right now (3-2012), I am weighing in at 262-265 lbs.

I would LOVE to be down to 245 lbs. again (where I was before being pregnant with my son), so I don't feel like I'm "starting over" anymore.

My Program:
(coming soon)

Personal Information:
I live in the Midwest and I love it. I'm a country girl at heart. I have a Hubby, a 6-year-old girl and a 3 year-old boy--a wonderful family in a wonderful place, God has blessed us well.
(ages as of May 2013)

Other Information:
Beautiful and graceful, varied and enchanting, small but approachable, butterflies lead you to the sunny side of life.  And everyone deserves a little sunshine.  ~Jeffrey Glassberg

Happiness is a butterfly, which when pursued, is always just beyond your grasp, but which, if you will sit down quietly, may alight upon you.  ~Nathaniel Hawthorne

"Just living is not enough," said the butterfly, "one must have sunshine, freedom and a little flower."  ~Hans Christian Anderson

Profile Image