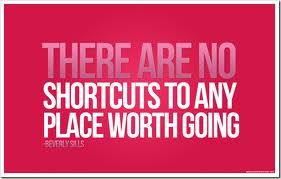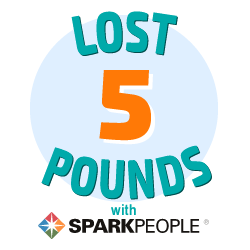 I have 6 pics in my gallery

Awards

Shaking things up a bit!
Hello Spark world! My name is Sara and I am here to lose weight and to change my eating habits. I have no problem with exercise, I have issues with nutrition.

I can remember being put on a diet at age 12, and my Mom encouraging me to start walking. I've done some type of exercising for the majority of the time since then. Oh, I've had periods where I would be lazy, but I would always start back because I would feel so lousy when I wasn't exercising.

Eating is ...
Hello Spark world! My name is Sara and I am here to lose weight and to change my eating habits. I have no problem with exercise, I have issues with nutrition.

I can remember being put on a diet at age 12, and my Mom encouraging me to start walking. I've done some type of exercising for the majority of the time since then. Oh, I've had periods where I would be lazy, but I would always start back because I would feel so lousy when I wasn't exercising.

Eating is another issue I'm sorry to say. I am a member of the clean plate club, not because my parent's made me or anything, but my Dad always cleaned his plate and any bowl that had anything left and I am just like him. I have made lots of changes about what I eat, but I still eat way to much.

Like a lot of people, I have lost weight before and have gained it back, however, (and I use this as motivation) I haven't ever gained the full amount I have lost back. In 2008 I lost 60 pounds and I have only gained 30 of that back. Yes, it is a gain but at least I didn't gain back all plus more. I have been on a 4, almost 5 year plateau. During that time I went through some of the lowest, darkest days of my life. I lost the most precious wonderful little boy and I don't know if I will ever be whole again. I'm seeing rays of sunshine again and I am ready to start moving forward, or more forward. I have made many strides. I thank God for his unfailing love for me and a faith that has only become stronger through this loss. So, you can see why I count that gain as a victory, because it could have been so much more.

So this year I will work to make more postiive strides in my life and to get closer to my health goals. I'm not really going to write anything specific, because I don't know what my goal will be. I am just going to go by how I feel, and when I get there I will know.

Won't you join me in my journey?
========================================
=============
Update 3/11/13

I realized that I had almost lost 5% of my starting weight today. Literally am ounces away! I am feeling so accomplished! So I decided to use that as my goal. 5% losses, very doable and I hopefully can regularly meet those goals. Small, specific and attainable!
========================================
=============



Goals:

2/8/13 Weigh-In below 200- Not met

2/15/13-4/19/13 Weigh-Ins continue to steadily lose

2/15- 199 Goal Met
2/22-197.8
3/1-197.8
3/8-195.2
********1st 5% weight loss =194.4. Will I meet this Friday?*********
3/15- 194.6 So Close!
3/22- 194.0 1st 5% goal met!
3/29-193.0
4/5-190.2
4/12-
4/19- didn't weigh-in (Mom's surgery) but did not reach my goal :(

Ultimately 4/19/13 goal: 185
***********2nd 5% weight loss. This will be a little less than 185 and almost 10# down from 1st. (and a total of 20 pounds down!)***************
4/20/13: Warrior Dash-completed with a time of 2 hours and 30 or so minutes. So much fun! Setting goals now for next years event!

***********Major set back as I have not done well eating and exercising since mom's surgery. DO NOT want to weigh-in but will do it anyway. Disappointed in myself but getting back on track.************

4/26-
5/3-
5/10-
5/17-
5/24-
5/31-196.8
****************************************
****************************************
Update 6/3-
Have to face facts that I am not going to make my goal I set for myself at the beginning of the SIA challenge :(. Really disappointed in myself right now. I've been reading the posts of my previous success and am just sick I've let myself gain almost all I lost back! I could kick myself! Only thing to do now is get back to it. It is hard but I am worth it!
****************************************
****************************************

6/7-
6/14-
(End of Springing to Action Challenge)
----------------------------------------
--------------------------------------
----------------
Even in the face of my own disappointment, I have yet to focus on my goals and make any progress. Set myself new goals that coincide with the beginning of the fall trimester. YOU GOT THIS!!!!

(6/22- Anna's Way 5k)





SparkFriends

SparkTeams



My Ticker:
current weight: 199.2

Interact with BUTTERCUPP76





Recent Blogs:

Profile


Member Since: 3/14/2011

SparkPoints: 8,760

Fitness Minutes: 8,208

My Goals:
Be healthier, get down to a normal BMI, look nicer in my clothes.

Finish a Warrior Dash-completed 4/20/13!

Run in a couple of 5K's this year
-Anna's Way 5k 6/22
-Run or Dye ???
-St. Jude Grizzlies House 5k????

Always be thankful for everything

Give of myself more (volunteer more)

My Program:
I will be eating as clean as possible and will calorie cycle for a couple days a week to keep my body guessing.

Workout 5-6 days/week

Train for Warrior Dash in April. (completed)

Training for 5k's

Personal Information:
I am a full-time student studying Medical Radiography.

I am married and live in Tennessee. My husband and I lost our 6 year old son in 2010 and it has been a hard road since then but we are making it. I give thanks for my God, my family and my friends for without them I would not be where I am today. I am also thankful for exercise! It has helped me through many a tough spot as well! I love the way I feel after a good sweat session.

Get to know me and I will most likely talk your ear off!

Other Information:
I love to read, watch movies, go hiking with my hubby. Spend time with my family. I try to enjoy life, I only have one and I want it to be the best I can make it!

Profile Image