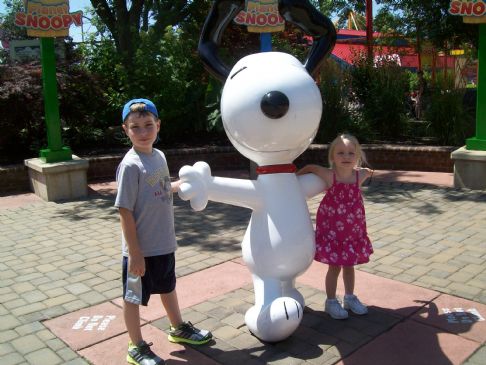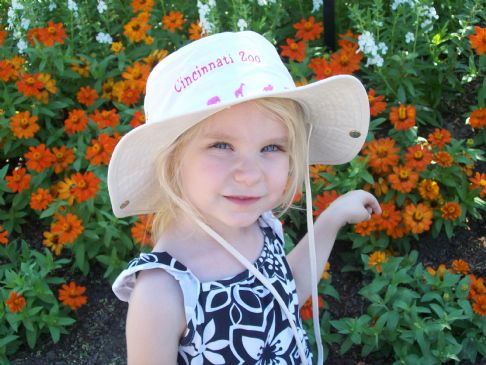 I have 30 pics in my gallery

Awards

I'm hitting the reset button!
Well I did it, I reset all my goals and I'm starting over!
I started on Sparkpeople back in July of 2009 at 178 pounds at that time it had been the heavyest I had ever been. That year I lost 38 pounds and in 2010 I put it all back on. Continuing through 2011 & 2012 I have put on even more weight, I am up to almost 190.
I feel like I have let everyone down...my family, my friends, my sparkfriends (who have never given up on me, and I love you all for that), and Myself!
BUT I ...
Well I did it, I reset all my goals and I'm starting over!
I started on Sparkpeople back in July of 2009 at 178 pounds at that time it had been the heavyest I had ever been. That year I lost 38 pounds and in 2010 I put it all back on. Continuing through 2011 & 2012 I have put on even more weight, I am up to almost 190.
I feel like I have let everyone down...my family, my friends, my sparkfriends (who have never given up on me, and I love you all for that), and Myself!
BUT I have to make changes in my life and get myself healthy...

So today I decided:

I'm a survivor.
I am worth the effort it takes to exercise.
I am healthy and strong.
I'm on the path to fitness.
I'm enjoying how I'm feeling now.
I love the feeling of making progress.
I enjoy being healthy.
I'm making things easy for myself.
My body is becoming stronger, slimmer, and healthier every day.
I feel light and joyful.

And I WILL take control of my life again!


STATS:
~~~~~~~~~~~~~~~~~~~~~~~~~~
November 2012
Starting weight: 188
Starting pant size: 14/16
Starting shirt size: XL
Starting bra size: 40DD
Starting BMI: 37.8 (obese)

Goal weight: 150
Goal pant size: 7/8
Goal shirt size: M
Goal bra size: 36C
Goal BMI: 30

Current weight: 184.6
Current pant size: 14/16
Current shirt size: XL
Current bra size: 40DD
Current BMI: 37.8 (Obese)

WEEKLY UPDATES:
~~~~~~~~~~~~~~~~~~~~~~
11/11/12- 187.6
11/16/12- 183.4
11/23/12- skipped
11/26/12- 184.6
11/30/12-
12/7/12-
12/14/12-
12/21/12-
12/28/12-
1/4/12-
1/11/12-
1/18/12-
1/25/12-
2/1/12-

~~~~~~~~~~~~~~~~~~~~~~~~~~~~~~~~~~~~~~~
Borrowed this from Girl*in*Motion's page I just love this!!!
Gives you a totally new look on your weight loss!

So far I have lost an ostrich egg, What have you lost?

1 pound = a Guinea Pig
1.5 pounds = a dozen Krispy Kreme glazed donuts
2 pounds = a rack of baby back ribs
3 pounds = an average human brain
4 pounds = an ostrich egg
5 pounds = a Chihuahua
6 pounds = a human's skin
7.5 pounds = an average newborn
8 pounds = a human head
10 pounds= chemical additives an American consumes each yr.
11 pounds = an average housecat
12 pounds = a Bald Eagle
15 pounds = 10 dozen large eggs
16 pounds = a sperm whale's brain
20 pounds = an automobile tire
23 pounds = amount of pizza an average American eats in a year
24 pounds = a 3-gallon tub of super premium ice cream
25 pounds = an average 2 year old
30 pounds = amount of cheese an average American eats in a yr.
33 pounds = a cinder block
36 pounds = a mid-size microwave
40 pounds = a 5-gallon bottle of water or an average human leg
44 pounds = an elephant's heart
50 pounds = a small bale of hay
55 pounds = a 5000 BTU air conditioner
60 pounds = an elephant's penis (yep, weights more than his heart!)
66 pounds = fats and oils an average American eats in a yr.
70 pounds = an Irish Setter
77 pounds = a gold brick
80 pounds = the World's Largest Ball of Tape
90 pounds = a newborn calf
100 pounds = a 2 month old horse
111 pounds = red meat an average American eats in a yr.
117 pounds = an average fashion model (and she's 5'11")
118 pounds = the complete Encyclopedia Britannica
120 pounds = amount of trash you throw away in a month
130 pounds = a newborn giraffe
138 pounds = potatoes an average American eats in a yr.
140 pounds = refined sugar an average American eats in a yr.
144 pounds = an average adult woman (and she's 5'4")
150 pounds = the complete Oxford English Dictionary
187 pounds = an average adult man
200 pounds = 2 Bloodhounds
235 pounds = Arnold Schwarzenegger
300 pounds = an average football lineman
400 pounds = a Welsh pony
SparkFriends

SparkTeams



My Ticker:
current weight: 184.6

Interact with BUTTERCUP76







Recent Blogs:

Profile


Member Since: 7/7/2009

SparkPoints: 13,380

Fitness Minutes: 8,462

My Goals:
In July 2009 I wanted to lose 56 lbs by April 2nd, 2010 (my birthday) but I have had a lot of problems keeping my self on track. I had lost 38 pounds by January 2010, but since then I have put it all back on and then some. I really need to keep focus and get my butt moving again so I don't put it all back on.
I want to reach my goals this time and stay there!

My Program:
I plan to follow my exercise plan, stay within my nutrition goals daily, and drink at least 8 glasses of water a day.

Personal Information:
My name is Christine, my birthday is April 2nd, I live in Toledo, Ohio.
I've been married for 18 years and I have 4 kids 16, 13, 8, & 4 that keep me busy. I think sometimes I don't take enough time for myself to keep myself fit and healthy. Well I've decided that has to change and it starts now!

My e-mails are:
buttercup7676@gmail.com
or christineduncan7676@gmail.com

Other Information:
I love to read James Patterson books, and loved the TV series Women's Murder Club based off his books. I also love shows like CSI, Law & Order, & SVU and I like comedies like How I met your Mother and Friends. I'm also somewhat of a reality show junkie I love to watch Survivor, Big Brother, and Amazing Race..


You can also find me on facebook

Profile Image