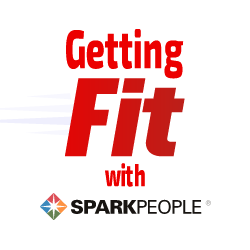 I have 23 pics in my gallery

Awards

I'm ready to take on the world!
Though no one can go back and make a brand new start, anyone can start from now and make a brand new ending.

- Carl Bard

I've been at this for a few years now...
I've made some progress and I've lost a lot of ground over those years. I can't say what caused the backslides. I just know that they happened. It's like you're going along just enjoying your life and then bam out of the blue you've hit your heaviest weight ever and you sit back thinking how in the ...
Though no one can go back and make a brand new start, anyone can start from now and make a brand new ending.

- Carl Bard

I've been at this for a few years now...
I've made some progress and I've lost a lot of ground over those years. I can't say what caused the backslides. I just know that they happened. It's like you're going along just enjoying your life and then bam out of the blue you've hit your heaviest weight ever and you sit back thinking how in the world did this happen. That how it is for me. One day I was happily in the 160's the next thing I know I had hit 180!!!! What just happened here? I wish I knew. I have revisited all the things I do on a daly basis and I can see a lot of where I go wrong.
This is my time and my life and I am taking back control of it! I have made a lot of declarations over the years, but this time I actually feel as if I am making a positive change in my behaviors. I am not trying to change everything about myself overnight. I understand thast this is gradual change and it will take time. I have a new determination to stay the course to accomplish my goals. Things don't always go as I hope they will and I know now not to let a slip up stop the forward progress that I am making. The only way to accomplish my goals is to give myself reasonable goals and deadlines to strive for.

I'm DONE feeling run down all the time.
I'm DONE feeling bad about how I look.
I'm DONE holding myself back from the things in life I truly want to do.
I'm DONE not taking care of the one and only body I have.
I am a hot momma
I am taking better care of myself
I am exercising more
I am eating better
I am taking back control of my life from all the outside influences that I let control me.

January 1, 2009
Chest 32.75
Breast 38
Waist 31.25
Stomach 33.5
L Thigh 25
R Thigh 25.25
Hips 40.75
Neck 14
L Bicep 10.75
Total Inches 251.26

January 13, 2010 - Beginning of BLC 12
Weight 161.4
Chest 32.5
Breast 37.5
Waist 31.25
Hips 40.5
R Thigh 24.5
L Thigh 24.5
L Bicep 11
Neck 13.75
Total Inches 215.50
Body Fat 31.4 (www.bblex.de/en/calc/navy.php )

January 1, 2012
Weight 179.6
Chest 33.5
Breast 37.75
Waist 34
Hips 42.5
Right Thigh 26.25
Left Thigh 25.25
Left Bicep 11.75
Neck 14
Total Inches 226
Body Fat 37.1%


SparkFriends

SparkTeams



My Ticker:
current weight: 174.0

Interact with BULLSBAMA98







Recent Blogs:

Profile


Member Since: 5/21/2008

SparkPoints: 18,416

Fitness Minutes: 22,419

My Goals:
2/1/12 GW 171 AW 173.6
2/29/12 GW 163 AW174.8
3/28/12 GW 155 AW 175.2
4/25/12 GW 147 AW 175.4
5/30/12 GW 169 AW175.4
6/27/12 GW 161 AW 174.6
7/25/12 GW 153 AW 172.4 (hmm seeing a not good pattern hear, of not meeting my goals. Sigh time to start again.)
8/29/12 GW 171 AW 172.2
9/26/12 GW 163
10/31/12 GW 155
11/28/12 GW 147
12/26/12 GW 139

My Program:
64oz of water daily
Take a walk six days a week
Strength train 3 days a week

Personal Information:
I love reading a good romance, and action films are some of my favorites. I also enjoy playing softball.

Other Information:
I am happily married for 14 years. He is totally honest with me even when I don't want to hear the truth. I have two wonderful children, that keep me on my toes everyday :).

Profile Image