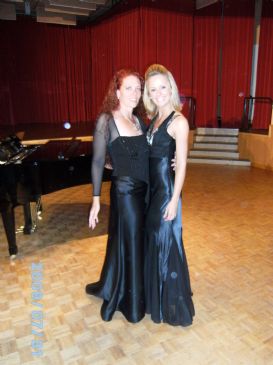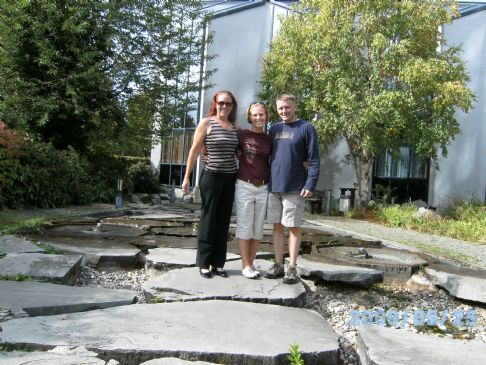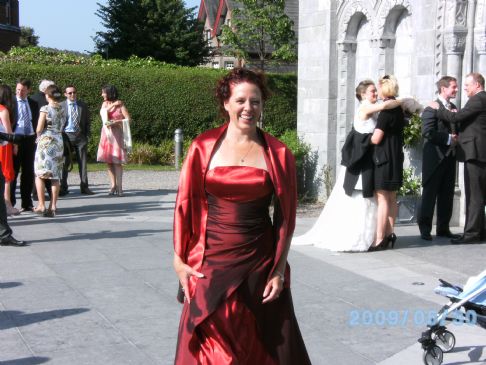 I have 47 pics in my gallery

Awards


Taking a spark break to focus on some other things.
I am an opera singer :).

November 19, 2012: More than a year since my last update here... and am in the mid-170's now. Have been tracking for a week, and am committed (nearly said resigned) to doing it consistently. I've got to do something, as even though I don't set my value by the BMI scale, being firmly ensconced in the 'overweight' category, and even bumping up against the 'obese' category - well, that is just not right. Time to get serious!

October 31, '11: ...
I am an opera singer :).

November 19, 2012: More than a year since my last update here... and am in the mid-170's now. Have been tracking for a week, and am committed (nearly said resigned) to doing it consistently. I've got to do something, as even though I don't set my value by the BMI scale, being firmly ensconced in the 'overweight' category, and even bumping up against the 'obese' category - well, that is just not right. Time to get serious!

October 31, '11: Mid 160's with a brief foray into the high 160's. Started tracking again today - ugh! Consuming too many calories too fast through the morning. Not happy about the upward trend on the scale for the past year or so, but especially lately. I had gotten down to within about ten pounds of my ultimate goal two years ago. That was fairly awesome. But where I am now certainly isn't fairly awesome.

August 30, '11: Low 160's, but have been here awhile. Actually, my old scale would still say about 158-9, but my new digital scale is +4 from that, lol. I'm not in a loss mode at the moment, but would really like to be where I was a couple of years ago, or at least back to a healthy BMI.

Sheesh... haven't updated this in a year! April 27, '11: I'm stuck in the mid 150's. I have a healthy BMI, and an active lifestyle. I would really like to weigh less, but they are vanity pounds, not unhealthy obese pounds, so I'm not very motivated, lol. But I continue to exercise a lot and enjoy life!

April 29, '10: Changed my ticker today to reflect the nonsense that has been going on. I'm really not happy about leaving the 140's in the wrong direction. I will fix this!

Mar. 30, 10: Ready to make a go at getting into the 130's again for the first time since 2002! I am trying to make myself accountable to really start trying again. Wish me luck!

*I've lost 69 pounds with sparkpeople! I have about 11 or so to go. It has been a very positive journey.*

Nov 1, 09: Holding steady in the mid 140's. Not bad at all. I'm really at peace with having achieved a healthy weight. However, that being said, I am at the top end of what I'd like to maintain for the rest of my life, so I need to readjust and find a weight that has some room for fluctuation.

I am thirtysomething and married. My sweetie and I enjoy fine wine and gourmet cuisine, which was evident by my ample waistline. Having worked out sporadically for the past few years, but always maintaining an active lifestyle, I was frustrated by being so overweight. I know it was largely to do with the way we were eating, but had found that very difficult to change.

I am truly grateful that my trainer pointed me to sparkpeople, as it is so much easier to track calories (and workouts) here than anything I've tried.

*update

I am at my halfway point now in this journey to being a size healthy! I am working my way into smaller and smaller clothes, one day at a time. I have come to terms with losing weight slowly, and feel confident that I am changing my lifestyle so as not to gain the weight back. Having lost about 30 pounds for my wedding doing South Beach was a great thing (I'm glad I did it), but it all came back with a vengeance and kept going up and up! This time, I have changed the way I eat, instead of depriving myself of carbs.

*'nother update

Okay - 3/4 of the way and I'm starting to miss my boobs. Hmmm. I've already said goodbye to several bras, and my current favorite is probably next. But life is good. I'm feeling sexy and young!

I love to scube dive, swim in the ocean, snow ski, white-water kayak (I can fit into my boat again, yay!), and many other things.

----------------------------------------
------------------------

Since starting my spark journey in April of 2008, I've now accomplished so many goals that they won't fit on my signature. Yeah me! So, I thought as 2009 starts, I would recap some of those goals, as well as continue to check them off as I reach them!

#1: Start counting calories with Sparkpeople - DONE!
#2: Start the scale moving in the right direction - DONE!
#3: Get below 200 pounds - DONE!
#4: Lose 1/4 of my total goal pounds (18 pounds) - DONE!
#5: Lose 10% of my starting weight (to 191) - DONE!
#6: Fit into more special occasion dresses by event in September - DONE!
#7: Lose 1/2 of my goal pounds (36 pounds to 174) - DONE!
#8: Lose 10% from 191 (172) - DONE!
#9: Weigh less than my dh (which varies, but is usually between 169-176) - DONE!
#10: Maintain through Thanksgiving - DONE!
#11: Lose 40 pounds - Done!
#12: Lose 20% of my starting weight - DONE!
#13: Break into the 160's - DONE!
#14: Maintain through christmas and the new year - DONE!
#15: Lose 45 pounds - DONE!
#16: Get down to 165 by the end of January - DONE! (early on 1/21)
#17: Lose 50 pounds (162) - DONE!
#18: Lose 25% of my starting weight (to 160) - DONE!
#19: Break into the 150's - DONE!
#20: Lose 3/4 of my goal pounds (54 pounds = 158) - DONE!
#21: Lose 55 pounds (157) - DONE!
#22: Lose 10% from 172 (156) - DONE!
#23: Get to 155 - DONE!
#24: Healthy BMI (I had thought it was 154, but it may be 157... this goal is 154) - DONE!
#25: Lose 60 pounds (152) - DONE!
#26: Get to 150 (what it says on my drivers license) - DONE!
#27: Lose 30% of my starting weight (63 pounds = 149) - DONE!
#28: Break into the 140's - DONE!
#29: Lose 65 pounds (147) - DONE!
#30: Get to 145 - DONE!
#31: Maintain through Thanksgiving - DONE!
#32: Maintain through the holidays - DONE!
#33: Reverse insane damage done on trip - DONE!

#: Get back on track after a slip up up the scale -

#: Lose 70 pounds (142) -
#: Lose 10% from 156 (141) -
#: 140 (and reevaluate) -
#: Lose 35% of my starting weight (74 pounds = 138) -
#: Lose 75 pounds (137) -
#: Get to 135 -
#: Lose 80 pounds -
#: Maintain between 130-140 - ongoing!

*side note: I've weighed 125 before and it was too small for me at the time. I do realize that 130-135 has been ideal for me in the past, but will not hold myself to the past. I am going to reevaluate as I go, and change my goals as I reevaluate.

These were not goal dates (I missed pretty much most of the goal dates I set), but progress dates:

4/28/08: 212
5/12/08: 205
5/19/08: 201
5/24/08: 198
5/29/08: 199
6/6/08: 196
6/7/08: 197
6/8/08: 196
6/10/08: 195
6/25/08: 194
6/26/08: 192
7/8/08: 191
7/12/08: 189
7/19/08: 188
7/26/08: 187
7/30/08: 185
9/2/08: 183
9/4/08: 182
9/15/08: 180
9/17/08: 178
10/10/08: 177
10/13/08: 176
10/31/08: 175
12/15/08: 172
12/18/08: 170
12/24/08: 170
12/25/08: 169
1/2/09: 168
1/6/09: 168
1/14/09: 167
1/19/09: 166
1/20/09: 165
1/28/09: 164
2/8/09: 162
2/17/09: 161
2/22/09: 160
3/8/09: 159
3/16/09: 158
3/18/09: 157
3/22/09: 156
4/2/09: 155
4/5/09: 153
4/8/09: 152
4/11/09: 151
4/13/09: 153
4/25/09: 155
5/3/09: 154
5/15/09: 153
5/18/09: 154
5/23/09: 153
6/11/09: 155
6/14/09: 154
6/28/09: 151
6/30/09: 152
7/12/09: 151
7/19/09: 149
7/29/09: 148
8/4/09: 147
8/5/09: 146
9/4/09: 147
9/5/09: 146
9/6/09: 145
9/15/09: 144
11/20/09: 143
2/12/10: 145
4/30/10: 152
5/4/10: 151
5/5/10: 150
5/6/10: 149
5/9/10:148
5/11/10: 147


Current Status:


SparkFriends

SparkTeams



My Ticker:
current weight: 181.2


Recent Blogs:

Profile


Member Since: 4/29/2008

SparkPoints: 50,719

Fitness Minutes: 58,220

My Goals:
New progress dates:

10/31/11: 164.8
11/2/12: 175.8
11/7/12: 179
11/19/12: 175.2
3/24/13: 181

My Program:
Really it is all about balance.

I love to be active. I walk nearly every day, and can't wait for the ski season to start again. I sing, which is exercise when you do it like I do, lol.

The biggest challenge for me is eating. I love food and wine. I have to remember that I can eat whatever I want, as long as I am responsible with my serving sizes.

Personal Information:
Living in Austria, my sweetie and I have been traveling the world, and loving new cultures, foods, and wines. I love Europe!

We spent quite a bit of time in Hawaii a couple of years ago, and I really miss the fishes and the turtles.

Other Information:
I love music! My sweetie finds it hilarious that my favorite three types of music are:
Classical (duh, I'm an opera singer)
80's (modern, new wave, etc)
and Industrial (this is the part that he finds funny, but I do so love the hard stuff).

I love to read. My favorites are sci-fi and fantasy, although I have been known to enjoy crime drama and ancient history too.

Profile Image