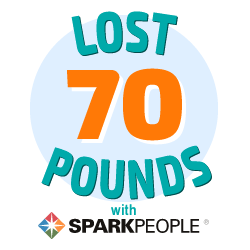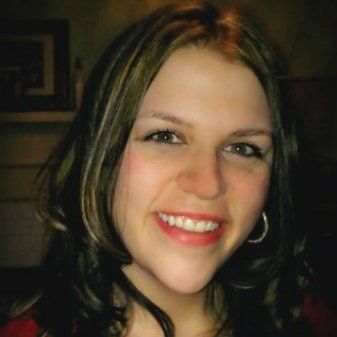 I have 53 pics in my gallery

Awards

On to the next chapter...
About Me:

Hola! My name is Brandiann and I have lost 70 pounds since I became a member of Spark People and I've had 2 amazing kiddos!

I realized my dream of becoming a mommy to my little boy Maxuel Enrique in December 2010 after struggling with infertility due to PCOS for about 3 years. I am so blessed and thankful for this miracle.

Most recently I was blessed with a beautiful healthy daughter, Zoie Alegria in March 2013. She is amazing!!!

...
About Me:

Hola! My name is Brandiann and I have lost 70 pounds since I became a member of Spark People and I've had 2 amazing kiddos!

I realized my dream of becoming a mommy to my little boy Maxuel Enrique in December 2010 after struggling with infertility due to PCOS for about 3 years. I am so blessed and thankful for this miracle.

Most recently I was blessed with a beautiful healthy daughter, Zoie Alegria in March 2013. She is amazing!!!

I'm 31 and I live in Akron, Ohio. I recently became a landlord and bought a perfect house for me, my man, and my kiddos that has a ton of character and charm.

My family speaks Spanish at home, so I'm bilingual, which is really neat. We try to teach the kiddos Spanish, but it's difficult at times because they are surrounded by English. They understand pretty well and are just learning to speak back to us.

Motivation:
My motivators are my health, increased energy, and being healthy for my current and any future babes I may have.

I have been using SparkPeople since 2008 and lost enough weight to become pregnant (3 times now) even though I have PCOS. Now, I want to reach my goal weight of 180 within the next year.

~ Brandiann, Optimist

Start 299 12/7/10 - Never going back!
Mini Goal 275 - 1/2012 DONE! - Spent 2011 over 260. UGH!
Mini Goal 250 3/2012 DONE! 5/2013 (after pregnancy)
Mini Goal 225 - 10/2013

CURRENTLY 230 4/2015

Weight Goals:
SW 230
1st Goal 224 - Lowest weight since 2005
2nd Goal 218 - Weight I was at 18 when I got married the first time
3rd Goal 209
4th Goal 200 - Lowest weight since 2001
5th Goal 199 - Because it's under 200!!!
6th Goal 185 - GOAL WEIGHT!!!

Maintain weight for 1 year - Large tree/branches tattoo on my left side

Be not afraid of going slowly; be afraid only of standing still.
- Chinese Proverb
SparkFriends

SparkTeams



My Ticker:
Pounds lost: 79.0

Interact with BRANDIAUNNA83






Recent Blogs:

Profile


Member Since: 3/3/2009

SparkPoints: 11,500

Fitness Minutes: 6,727

My Goals:
MY REASONS:

Being healthy for my current and future children!

Shopping for nice clothes!

More energy!

Slow down the aging process.

Prevent and reverse health issues.

DEFINING ME:

MOTHER
WIFE
FRIEND
ATHLETIC
STRONG
MOTIVATED
ENTHUSIASTIC
OPTIMISTIC
FAITHFUL
LOVING
HEALTHY
SUCCESSFUL
KIND
GIVING

My Program:
Learning to eat right portions for a healthy weight person.

Being physically active at least 3 times per week.

Personal Information:
Brandiann ~ Mommy and Optimist

Akron, OH

Philippians 4: 6-7 Don't worry about anything, but pray about everything. With thankful hearts offer up your prayers and requests to God. Then, because you belong to Christ Jesus, God will bless you with peace that no one can completely understand. And this peace will control the way you think and feel.

Love my son Maxuel Enrique and daughter Zoie Alegria Esperanza

BA Spanish - 2005
BS Education - 2005
TESOL Endorsement -2005
MS Management - 2010

Other Information:
A LITTLE PROGRESS ~

Right now in this very moment you can make a little bit of progress. There's something productive and useful you can do to improve your world and your life. // It may not seem like much, and yet it can make a big difference. Because even a little progress is progress in a positive direction, and it's infinitely better than doing nothing. //
You can waste this moment or you can use it. There's a world of difference between those two simple choices.
Though you may not immediately achieve anything stunning or momentous, still you can achieve right here and right now. And once you�'ve achieved, it will feel so good you'll jump right in and achieve again. // This is your day and this is your life. It's happening right now, and you can do something wonderful with it. // Give the value of your effort to this moment, and you'll receive much more value in return. Here is your chance to make a little progress, so do it. ~Ralph Marston


Profile Image