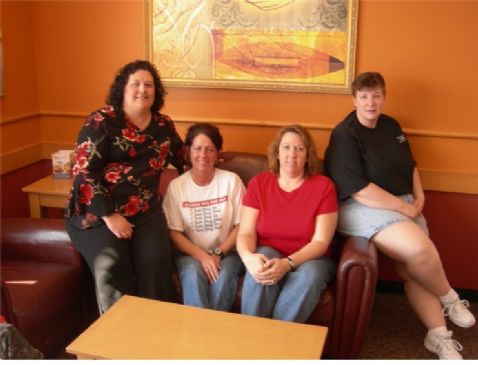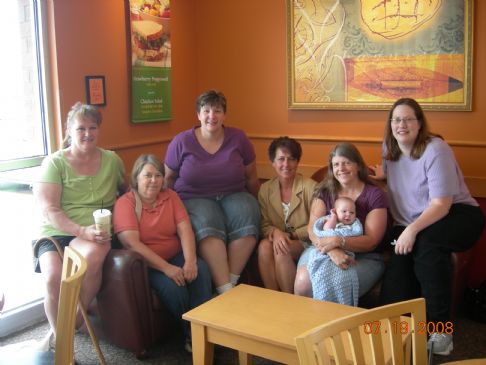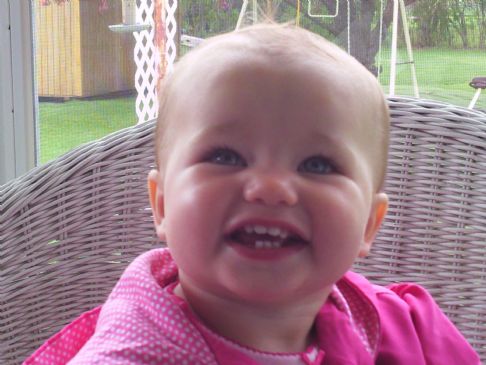 I have 26 pics in my gallery

Awards

Shelly's Spark Page
Guess what? I'm starting over again. 7/20/12

Ok I have another Grandbaby coming. I lost the weight for the first one and got hurt and gained all of it back. Here we go again.

I'm starting over..

3 1/2 months of steroids back where I started from. :(

OK time to get off the pity wagon and back on the exercise bike. 1-12-10

UPDATE JULY 1, 2008
I'm going to weight maintenance mode!
I'm not at that magic number but my ...
Guess what? I'm starting over again. 7/20/12

Ok I have another Grandbaby coming. I lost the weight for the first one and got hurt and gained all of it back. Here we go again.

I'm starting over..

3 1/2 months of steroids back where I started from. :(

OK time to get off the pity wagon and back on the exercise bike. 1-12-10

UPDATE JULY 1, 2008
I'm going to weight maintenance mode!
I'm not at that magic number but my skinny clothes fit and some are loose. Can't afford a new wardrobe. LOL


UPDATE May 23, 2008

IT FITS!!!!

My little white sun dress fits. I'm 15 pounds from my goal weight, which was approximately what I weighed when it fit last time. Lean muscle ROCKS!!

Check out my blog for a picture!

I'M A GRANDMOTHER!!! She was born at 3:28pm 1/21/2008.
7 lbs 10 oz 21 inches long. Head 13 centimeters.

Thanks for checking out my page. I'm 40 something, math is hard I don't want to figure it out. I live in Roscoe, IL for almost five years now. Still don't know my way around Rockford and the surrounding areas. Been on Spark since Sept 22,2007.

I've been fighting with my weight, all my life. I've gotten to a point now where it's time to REALLY do something about it and keep it off. I have been gaining 10 pounds a year for to long and have no one to blame but myself.

My first Grandbaby will be here any moment now. She is a week late now. I have three (nearly) grown children. Two girls 21 and 20 and a 18 year old son at home still. We have three boxers and two cats.

With a new found feeling of achievement and the support of friends, I can do this.

UPDATE 11/08/2007
The dust is off of everything ( Exercise Equipment ) and it's kind of fun to push myself.

It is Fun to push myself. My self-esteem is improving too. I feel proud of myself for sticking to it, and SP has been a WONDERFUL motivation.
I really enjoy the stability ball. I feel like a kid on my "hippity-hop" sometimes

Update January 1, 2008
starting new challenge
BLC #5 MIGHTY MOSS weigh ins:
1/08 150 lbs
1/15 149 lbs
1/22 148 lbs
1/29 145 lbs
2/05 144 lbs
2/12 143 lbs
2/19 142 lbs
2/26 141 lbs loss 6.5 inches on my body
3/04 139 lbs
3/11 139 lbs
3/18 138 lbs
3/25 138 lbs
4/01 137 lbs
BLC#5 total loss 13 lbs

BLC#6
4/08 140 lbs
4/15 140 lbs
4/22 137 lbs
4/29 136 lbs
5/06 136 lbs
5/13 135 lbs
5/20 135 lbs
5/27 135 lbs stuck in a rut
6/03 135 lbs I'm stuck!!
6/10 135.8 lbs new scale
6/17 134.6 lbs
6/24 134.2 lbs
7/01 133.2 lbs total loss 6.8 lbs

BLC#7
July 8th: 133.2 lbs
July 15th: 133.0 lbs
July 22nd: 132.0
July 29th: 132.0
Aug 5th: 132.0
Aug 12th: 128.0


8/04
132 lbs
32.5% body fat
99.5 lbs lean muscle

BOOT CAMP SWIMSUIT
These are my starting numbers
136 - 5/4/2008 weight
29 - 5/4/2008 waist
36 - 5/4/2008 hips
11 - 5/4/2008 neck
19 - 5/4/2008 thigh



Current Status:


SparkFriends

SparkTeams



My Ticker:
current weight: 148.0


Recent Blogs:

Profile


Member Since: 9/22/2007

SparkPoints: 36,764

Fitness Minutes: 26,404

My Goals:
Every woman knows about the "little black dress" Mine is white, and I want to be able to wear it again next year.
Same goal different year.



My Program:
Stick to exercising!!! NO MORE EXCUSES!! I have the equipment, now I just have to use it.

Stay active and maintain.


Personal Information:
I live in southern Illinois we came from northern Wisconsin. Mother of three. We have 2 boxers that are spoiled rotten and 2 senior citizen kitties, who are also spoiled. I love to spend time gardening.

Other Information:
If it wasn't for the great people here on SparkPeople, I know I would have given up. Thank you everyone.



Profile Image