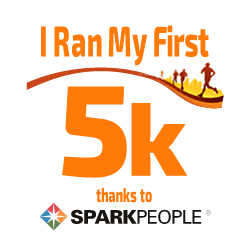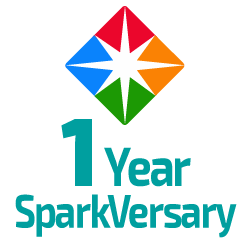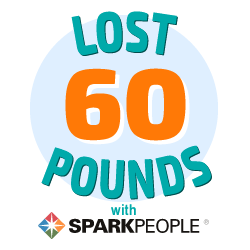 I have 18 pics in my gallery

Awards


Walking to health with a Great Attitude!
I am a 40 year old woman that has three beautiful children and have never worried about weight, but lately I noticed I have gained and therefore decided to walk it off. I am trying to do this by walking everyday and cutting back on my meal portions. I realize I need support and encouragement to continue this goal of losing 70 -100 pounds if not more.

1st Goal by Christmas to lose 27 lbs. (Met 12/11/10)
2nd Goal by my anniversary March 21, 2011 to lose 43 lbs. (Met 3/24/11) ...
I am a 40 year old woman that has three beautiful children and have never worried about weight, but lately I noticed I have gained and therefore decided to walk it off. I am trying to do this by walking everyday and cutting back on my meal portions. I realize I need support and encouragement to continue this goal of losing 70 -100 pounds if not more.

1st Goal by Christmas to lose 27 lbs. (Met 12/11/10)
2nd Goal by my anniversary March 21, 2011 to lose 43 lbs. (Met 3/24/11)
3rd Goal to lose 50 pounds by April 15, 2011 Mom's birthday. I must revise this to the 31st of May! I hit a plateau! (Met 6/14/11)

4th Goal to walk 4 miles in 60 minutes. (Met 5/24/11)
5th Goal lose 60 pounds by my 1 year spark anniversary! (met on 1/10/11 past my first year but before 13 months with Spark)
6th Goal to walk a 5K before my 1 year spark anniversary. (Met 8/20/11 I walked it in 45 min.)
7th Goal to walk 1000 miles by 12/31/11. (Met 10/29/11)
8th Goal to lose 67 pounds by Dec. 22, 2011 (Met 12/24/11)
9th Goal walk 8 miles in 2 hours! (Met 11/12/11 118 minutes)
10th Goal lose 75 pounds by March 21, 2011.
11th Goal to walk every day for a year! (met 2/16/12)
12th Goal complete 20,000 fitness minutes for the year 2012. (met Nov. 1, 2012)
13th Goal walk over 1200 miles by Dec. 31, 2012. (met walked 1266 miles)
14th Goal walk for two years straight every day. (met Feb. 16, 2013)
15th Goal Lose 30 pounds by Dec. 31, 2013.
16th Goal Ride my bike 60 miles by Aug. 31, 2013 (Met Aug. 31, 2013)


Current Status:


SparkFriends

SparkTeams



My Ticker:
current weight: 217.5

Interact with BOMBCHELL23







Recent Blogs:

Profile


Member Since: 9/9/2010

SparkPoints: 108,189

Fitness Minutes: 116,634

My Goals:
First goal to lose 27 pounds by Christmas!
Met my first goal on 12/11/10.

Second goal to lose 43 pounds by March 21, 2011 my anniversary.
Met my goal on 3/24/11!

Third Goal is to lose 50 lbs by April 15, 2011 Mom's birthday!
Met my goal on June 14, 2011.

Fourth Goal to walk 4 miles in an hour! ( Met 5/24/11)

5th Goal lose 60 pounds by my 1 year spark anniversary! (10/1/11 met)

6th Goal to walk a 5K before my 1 year spark anniversary. (Met 8/20/11 I walked it in 45 min.)

7th Goal to walk a 1000 miles by 12/31/11. (Met 10/29/11).

8th Goal to lose 67 pounds by Dec. 22, 2011. (Met 12/24/11)

9th Goal to walk 8 miles in 2 hours (met 11/12/11 in 118 minutes).

10th Goal lose 75 pounds by March 21, 2011.

11th goal to walk every day for a year! (Met 2/16/12)

12th Goal complete 20,000 fitness minutes for the year 2012. (Met 11/1/12)

13th Goal to walk over 1200 miles by Dec. 31

My Program:
I am walking a 4 or 5miles everyday.

I am also adding strength training 2-3 days a week.

I am trying to track my meals.

I am trying to drink more water.

I also use my Wii Fit Plus for exercise.

Personal Information:
I am Bombchell and I am looking forward to losing weight and feeling better overall.

Other Information:
I love to read, graduated school with my Master's in Special education, and busy working as well.

Profile Image