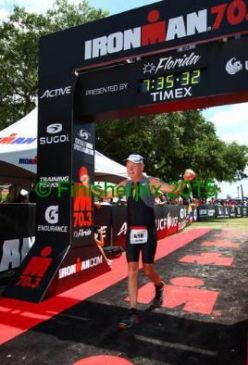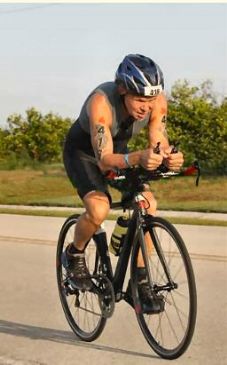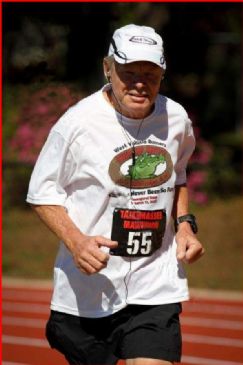 I have 52 pics in my gallery

Awards


Old Dog - Still Learning New Tricks
Long time fitness buff. While never being truly overweight, I have a hard time keeping my body fat percentage under control. I continue to strength train a few times a week. I've added swimming and bike riding into my fitness plan recently. Trying to do twice a week on each.

I started running at age 64, now 4 years later I've logged a few miles, including 6 marathons.

I completed my first Sprint Triathlon at age 66. My goal now is to complete an Olympic Triathlon, ...
Long time fitness buff. While never being truly overweight, I have a hard time keeping my body fat percentage under control. I continue to strength train a few times a week. I've added swimming and bike riding into my fitness plan recently. Trying to do twice a week on each.

I started running at age 64, now 4 years later I've logged a few miles, including 6 marathons.

I completed my first Sprint Triathlon at age 66. My goal now is to complete an Olympic Triathlon, (done: 8/17/14) then a 70.3 if I can get my bike speed/endurance up. (edit: done, 4/12/2015)



Current Status:


SparkFriends

SparkTeams




Recent Blogs:

Profile


Member Since: 1/7/2012

SparkPoints: 34,686

Fitness Minutes: 40,312

My Goals:
Run a 5K - Done.
Run a 10K - Done.
Run a Half Marathon. - Done.
Run a Marathon - Done.
Complete a Sprint Triathlon. - Done.
Complete an Olympic Triathlon. - Done
Complete a Half Ironman!- Done
Complete an Ironman.

My Program:
Marathon PR 2/2/14 4:39:48
Half Marathon PR 3/11/12 2:08:57
10K PR 2/25/12 59:46
5K PR 5/13/12 26:05
2Mi 3/24/12 17:21

Running 3 or 4 times a week.
I do ST at least 2 times a week. Cycling and swimming more lately, training for triathlons.

Personal Information:
Married to my childhood sweetheart.
Retired, living in Maitland, FL
US Navy Vietnam Era Vet.
Long time fitness buff, about 35 years of continuous ST. I call myself "A short ectomorph" as an excuse for not having gained muscle mass over the years. :) Lousy body building genetics, (native american genes) but fair amount of desire to be the best I can be.

Other Information:
The fight is won or lost far away from witnesses, it is won behind the scenes, in the gym, and out there on the road, long before I dance under those lights. - Muhammad Ali

Use what talents you possess; the woods would be very silent if no birds sang there except those that sang best. - Henry Van Dyke

"If you cannot do great things, do small things in a great way." - Napoleon Hill




Profile Image