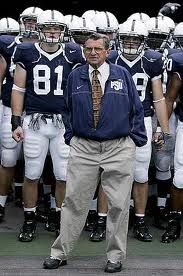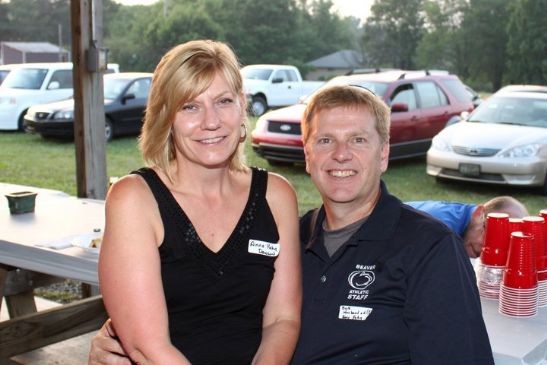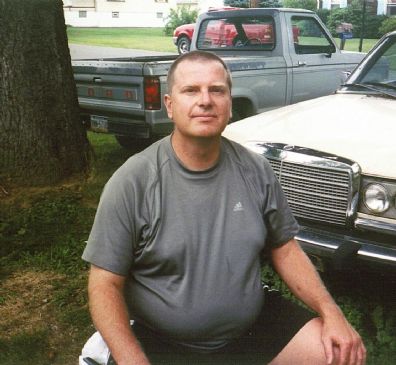 I have 45 pics in my gallery

Awards


bobby d
Why the Lifestyle Change...

In December 2006 my mother had emergency back surgery, we did not know if she would ever walk again. After 4 months of pain, suffering and rehab she was released to come home, she is walking now but will never be the same. About the same time Anne began really having some health issues, it took a long time to determine she has as autoimmune disease and a thyroid problem.
Then, December 2007 my father had a heart attack and had to have bypass ...
Why the Lifestyle Change...

In December 2006 my mother had emergency back surgery, we did not know if she would ever walk again. After 4 months of pain, suffering and rehab she was released to come home, she is walking now but will never be the same. About the same time Anne began really having some health issues, it took a long time to determine she has as autoimmune disease and a thyroid problem.
Then, December 2007 my father had a heart attack and had to have bypass surgery, he is ok but much weaker and fragile than before. I saw what they went thru over the past couple of years or so, struggling to get back to somewhat of a normal life and I thought to myself if that was me at 265 lbs I would not be able to come home because I would not be able to get around with all that weight and Anne would not be able to help me.
How would I ever be able to return to a normal life? Climbing steps, I dreaded them, I would be out of breath, my knees would hurt and hips would burn. I always had back and neck pain and if I was on my feet very long they would hurt. I was always at the chiropractor due to constant low back pain and my blood pressure was getting higher. Then I thought about Anne and the kids, what would their life be like if I was not around or not healthy enough to do anything? It was at this point I began my search for a diet plan and came across Spark People on 1/13/2008.

What has Spark People done for me.......

It has been an incredible journey since day one, with many emotional ups and downs along the way. It is amazing what you really don�t know about food, learning to read the nutritional facts on everything you purchase or going out to eat. You think you are doing well when you go out and get a salad, but by the time you add in the cheese, the dressing, the meat your salad has turned into a meal with over 1000 calories.
Two years ago I could not even imagine walking and completing a 5k. Now I have several races under my belt, 14 - 5k's, 2 - 5milers, 3 - 10k's and a Half Marathon, who would have thought, not me. I have learned that I can run a 7 minute mile and not die. I like to go to the races, I am not one of the best runners there, I just like the atmosphere, but the best part of this Anne also runs and goes with me to the races.
I have reached my initial goal of 200 lbs but have set my sights on 175lbs. At my heaviest I was about 265 lbs, when I started Spark People I weighed in at 260 lbs so to date I am down 65 lbs and when I reach my final goal it will be 85 lbs.
Because of running my weight has pretty much stabilized the last year 197 to 202, what I have found it is very hard to lose weight while running so many miles each month and stay strong enough to compete. But I will reach my goal of 175.
As for health issues I really don�t have any now, my blood pressure is down and I now have a resting heart rate in the low 50�s.

A Little More About Me.........

Well I made my first goal, down 60 lbs. It is time to set my final goal of 85 lbs. I am 48 with 65 pounds gone since we started .

I figure it is time to update my page a little, I was hoping to reach my final goal by 1/13/10 which would have been 2 years but I see that is not going to happen and that is ok. I am still working on it and should get there soon enough, maybe at the end of my third year. It took me 27 year to pile the weight on so 3 years or so to take it off is ok.

I have achieved many of my objectives along the way. I am healthier, I eat better, I am more active, and I feel better about myself. I have completed several 5k's, 10k's and a half marathon, why I am not sure but I guess this is how I challenge myself to keep motivated. This year I plan to complete at least one triathlon, an adventure race with my son, several more 5 and 10k�s and maybe another half marathon.

My reasons to get healthier are in my pictures, I would like to be more active with my kids and someday my grand kids. I am doing this for me also, putting myself first for the first time in many years.

My wife and I are working together on our lifestyle change, we motivate and push each other to achieve our goals, between us we are down 145 lbs. I don't think I would have made it this far without her, THANKS HONEY(miamia7). We started walking on 2/21/08, jogging came about a month later and it was much more walking than jogging, but it has just grown from there.

We are continuing to get healthy. I ran my first 5 k at the end of June 08 with a time of 31:13 avg 10:04 per mile then 6 months later on 12/31/08 my 5k time was 23:58 PR or 7:45 per mile a good way to end 2008.

2009 started off good, A Frigid 5k 22:58 or 7:25 per mile PR. The year started off good but a series if injuries pushed my training behind but I think I am finally back on track as of July and training is going well. I finished my half marathon in September 09 with a time 2:02:41. It was not without consequences, injured again. It has been 5 months with very little running but I feel I am ready to start my comeback. What I can tell you is take your time, I pushed too hard too soon is why I kept getting injured.

What is really great is Anne is actually going out and doing races with me, it makes it fun and she is doing great.

Many of you have inspired me along the way but the Rookie Runners team is amazing, what a great fun loving bunch of people. Thanks for the many smiles, motivation and especially the NM. (LOL)

I need to continue to drop the weight it makes running easier the lighter I get, especially on the knees.

It is amazing how much better you can feel getting rid of the weight and getting healthy, more energy, more mobile, more fun.......... life is getting better.

If you follow the program it is too easy, track, eat right and move a little.

RACES
2008
6/25 Chase at the lake 5k 31:13 PR
8/13 Courtney's ice cream race 5k 27:24 PR
9/28 Pittsburgh Great Race 10k 55:41 PR
11/27 Gobblers Gallop 10k 56:18
12/7 Holiday 5k Run 25:23 PR
12/31 Harmony New Years Eve 5k 23:58 PR

2009
1/3 A Frigid 5k 22:58 PR
1/11 A Frigid 5 Mile 41:26 PR
2/28 Winter Wonderland 5k 30:43
6/6 Jog for Julian 5k 23:02
6/10 Strawberry festival 5k 25:04
6/13 Dayspring ministries 5k 24:33
6/27 Butler Road Race 5 mile 42:42
7/4 EC Ledger 10k 50:28 PR
7/22 Chase at the Lake 5k 23:54
8/5 Fredonia 5k 22:31
8/19 Courtneys Ice Cream Race 5k 29:20
9/12 Ikea Half Marathon 2:02:41
9/27 Teddy Bear 5K , Ohio 25:48
11/26 Gobblers Gallop 5k 27:36
12/31 Harmony New Years Eve 5K 27:26

2010
3/6 Winter wonderland 5k 24:51
3/14 Shamrock Shuffle 5K 23:50
3/27 Just a Short Run 12K 1:10:32
4/10 HTC Handicap Challange 10K 53:28
4/25 Special Olympics 5k 24:30
7/10 Butler YMCA Tri 1:16:25 600/7/2.8
8/8 Baierl Ymca Tri 1:37:22 700/12/3.1
9/11 First Responders Buffalo 25:03
11/25 Gobblers Gallop 25:57
12/31 Harmony Silvister 5k 27:00

2011
1/9 Frigid 5 Miler 48:54
2/26 Spring Thaw 15 Miler 2:32:10
3/26 Just a Short Run 2:08:10
11/24 Gobblers Galop 27:06
12/31 Harmony Silvester 5k 32:46
SparkFriends

SparkTeams



My Ticker:
1,193 Days since: chewing tobacco


Recent Blogs:

Profile


Member Since: 1/13/2008

SparkPoints: 44,960

Fitness Minutes: 47,290

My Goals:
Continue to work on getting to 175 while I learn to eat healthier, doing good but could do better.





sw 270 1/15/08

cw 201 2/10/10

gw 175 someday





My Program:
Continue my running program and run 20 plus races in 2010 including at least 1 more half marathon and a triathlon.

Learn more towards eating healthier.

Continue some type of strength training and core program.

Start biking and swimming.





Personal Information:
Bob in Ellwood City, PA

PSU class of 84



Other Information:
Love movies, tv and outdoors.





Profile Image