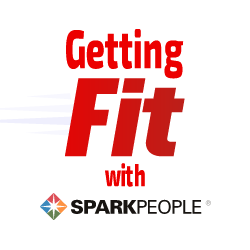 I have 2 pics in my gallery

Awards

Loving yourself
I'm a mother, wife and friend, and I love books, music, Pilates, computers and much more. Learning to love myself and get fit by doing very careful exercises. :-)

Chronic Fatigue Syndrome/ME makes exercise tougher, but I won't let it stop me from getting healthier, fitter and stronger.

Update July 13th 2010: Pilates put on hold, but my goals are still the same. I'm doing stretches and hoping my body can handle Pilates again soon.

Update December 27th 2010: ...
I'm a mother, wife and friend, and I love books, music, Pilates, computers and much more. Learning to love myself and get fit by doing very careful exercises. :-)

Chronic Fatigue Syndrome/ME makes exercise tougher, but I won't let it stop me from getting healthier, fitter and stronger.

Update July 13th 2010: Pilates put on hold, but my goals are still the same. I'm doing stretches and hoping my body can handle Pilates again soon.

Update December 27th 2010: New exercises/careful movements for abs, back, core muscles and balance. See blog post "Long time, no see - changes happening" for more.

Update August 31st 2011: Walking is my exercise now. Have gone from a size 16 in pants sizes less than a year ago to a size 12, and am quite close to size 10 now. Have cut further down on sugar, and am finally reaching the water goal almost daily.

Measurements on February 23rd 2010:
*Waist 91 cm (35.8 inches)
*Hips 106 cm (41.7 inches)

March 16th 2010:
*Waist 88 cm (34.6 inches)
*Hips 100 cm (39.4 inches)

April 7th 2010:
*Waist 85.5 cm (33.7 inches)
*Hips 96 cm (37.8 inches)
*Thighs 64 cm (25.2 inches)
*Upper arm 31 cm (12.2 inches)
SparkFriends

SparkTeams


Recent Blogs:

Profile


Member Since: 2/19/2010

SparkPoints: 0

Fitness Minutes: 2,683

My Goals:
Get fitter, with leaner muscles and losing a few inches all over. I never focus on weight. That is a no-no for me.

Inches now:
*Waist 85.5 cm (33.7 inches)
*Hips 96 cm (37.8 inches)
Thighs 64 cm (25.2 inches)
Upper arm 31 cm (12.2 inches)

My Program:
Healthy eating, low carb, gluten free due to celiacs disease, careful movements/exercises at home, walking.

Cardio goal: Get out and walk two days a week - to and from train and subway on my two school days. Time and pace set by the day's energy levels.


Strength goal:

1. Exercises for abs, back and core muscles

2. Exercises for balance

I will alternate between these, every other day.

Personal Information:
Living in Norway with husband and kids. I love making new friends, as well as being with the friends I already have.

Profile Image