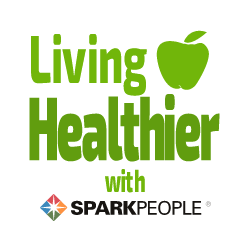 I have 17 pics in my gallery

Awards


THE HOLE IS NEVER TO DEEP...THE BUMP NEVER TO HIGH
(Still not completed...but it's a start...more to come)

Well, it's been over a year and a half since I have been here. To say I fell off the wagon would be an understatement, and I almost chuckled when I typed that. So my journey begins again. This I say with much pride. My hope is that my continuing journey can, in some small way, help others succeed in theirs.

A big thanks and hugs to all of my friends who continued to reach out to me and love me in spite of how ...
(Still not completed...but it's a start...more to come)

Well, it's been over a year and a half since I have been here. To say I fell off the wagon would be an understatement, and I almost chuckled when I typed that. So my journey begins again. This I say with much pride. My hope is that my continuing journey can, in some small way, help others succeed in theirs.

A big thanks and hugs to all of my friends who continued to reach out to me and love me in spite of how far down that hole I had gotten. You know who you are and love you...thanks for helping helping me save myself...I love you all.
*************************
MY OPINION OF MYSELF:

I might not be someone's first choice, but I am a great choice.
I may not be rich, but I am valuable.
I don't pretend to be someone I'm not, because I'm good at being me.
I might not be proud of some of the things I've done in the past, but I am proud of who I am today.
I may not be perfect, but I don't need to be.
Take me as I am, or watch me as I walk away!!
(Author Unknown)
******************************

THINGS I'VE LEARNED ON MY ON THIS JOURNEY:

1. No matter how far you have fallen into a hole or how many bumps you have hit along the way...there is HOPE AS LONG AS YOU KEEP TRYING.

2. There are going to be times...numerous in my case...where you are going to fail/slip/mess up...this doesn't mean you are a failure...it means you are human...oh, you didn't know that - rofl.

3. If you let them...they will come...The support of your friends in this community are ready to help you, lead you, support you, in every area of this journey you are on...all you have to do is ask.

4. Allowing yourself to bare all parts of your life is hard, but the more transparent you are the easier your journey. Every time you let something become known, you become lighter. All that stuff we hide is very heavy...believe, me, I know this from personal experience.

5. Stop blaming others for your weight issues. I have allowed this to happen over the last year and a half until I realized no one was standing over me with a gun making me shovel food in my mouth...well, duh, why did I allow this to happen...AGAIN.

6. You wil never here me say, "IF I CAN DO IT, YOU CAN DO." I cringe every time I hear this statement. You have to make that decision totally on your own. I know many people will disagree with this and that is ok. It's my opinion.

7. You can't be every thing for everybody....you WILL BURN OUT...BE SELFISH AND PUT YOURSELF FIRST FOR A CHANGE...again, speaking from personal experience.

8. (coming soon...I am tired of typing and thinking)

+++++++++++++++++++++++++
BLC17 CHALLENGE - Rockin' Rose Rangers

Starting Weight: 210
Boot Camp - 209
Week 1 - 208 (.48% - ranked #18 on team)
Week 2 - 207
Week 3 - 206
Week 4 - 205
Week 5 - 203
Week 6
Week 7
Week 8
Week 9
Week 10
Week 11
Week 12
SparkFriends

SparkTeams



My Ticker:
Pounds lost: 11.0

Interact with BLABBERMOUTH2







Recent Blogs:

Profile


Member Since: 12/31/2008

SparkPoints: 35,576

Fitness Minutes: 29,318

My Goals:
NUTRITONAL:
**1400 calories a day
**8+ glasses of water
**5 fruits/vegetables/day

FITNESS:
**Cardio every day
**Core every day
**strength 3 times/week

PERSONAL:
**Take time for me
**Blog at least once/week

My Program:
**Track nutritional and fitness data.
**Portion control
**Use 5% weight loss goal/month and post to page
**Set nutritional goals and fitness goals and post on page
**Set up a reward system (something I never did before)
**Update my SparkPage at least monthly.
**Use my support system!!!

Personal Information:
My name is Pam and I live in Louisiana. Before retiring due to a sudden illness, I worked for Bell South/AT&T for 15 years in Public Rel. & Marketing. Got layed off. Went to work for Cigna Healthplan for 9 years. Never got married - don't know why. Just didn't happen.

I'm very involved in my church, with playing with my great niece & nephew, and scrapbooking.

I love people and being involved in "stuff."

Other Information:
I have some physical challenges due to complete respiratory failure in 1995. God was good. It wasn't my time to go. There is something on this earth that I'm supposed to do so I need to be as healthy as I can.

Profile Image