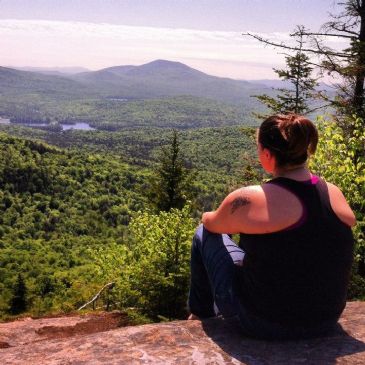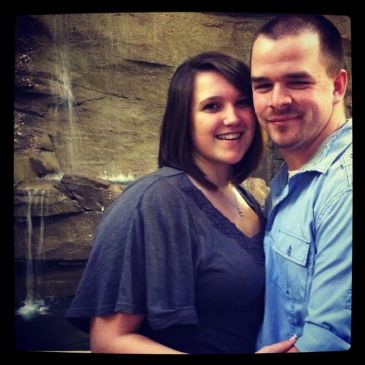 I have 11 pics in my gallery

Awards

This time, I'm not quitting!
My name is Beverly, I've been overweight my entire life. Its been a constant struggle and this has to be my 5,000th try! But I will reach my goal. If I'm 80 years old and finally get there, it will happen. At this point my goal is to find a lifestyle that I am able to maintaing at a healthy weight as well as beat my bingeing habbit.
I got up to about 236 lbs a year and a half ago, I dropped 20ish pounds and then I gained back 10. So Now I'm at it again, ready to FINALLY reach my goal ...
My name is Beverly, I've been overweight my entire life. Its been a constant struggle and this has to be my 5,000th try! But I will reach my goal. If I'm 80 years old and finally get there, it will happen. At this point my goal is to find a lifestyle that I am able to maintaing at a healthy weight as well as beat my bingeing habbit.
I got up to about 236 lbs a year and a half ago, I dropped 20ish pounds and then I gained back 10. So Now I'm at it again, ready to FINALLY reach my goal weight and stay there!

WEEKLY (kinda) WEIGH INS
11/19/12- 215
11/26/12-213 (-2)
12/03/12-210.8 (-2.2)
12/10/12-207.6 (-3.2)
12/19/12-207.2 (-.4)
12/26/12-205.2(-2)
1/02/13-204.8 (-.4)
1/10/13-203.2 (-1.6)
01/16/13-201.8 (-1.4)
1/24/13-200 (-1.8)
1/30/13-199 (-1)
2/06/13- 197.6 (-1.4)
Rough Month, went on a cruise
3/4/13-204.8 (+7.2)
3/9/13- 198.4 (-6.4)
3/16/13-196.6 (-1.8)
3/23/13- 194.4 (-2.2)
3/30/13-190.4 (-4.2)
4/6/13- 191.4 (+1.2)
4/13/13-190.0 (-1.4)
4/20/13-189.6 (-.4)
4/27/13- 187.2 (-2.4)
5/11/13-187.4 (+.4)
5/17/13- 186.6 (-.8)
5/25/13-184.4 (-2.2)
SparkFriends

SparkTeams



My Ticker:
current weight: 226.0

Interact with BEVERLYB1989






Recent Blogs:

Profile


Member Since: 7/22/2012

SparkPoints: 3,026

Fitness Minutes: 4,330

My Goals:
Start: 11/19/12: 215 lbs
205: 12/26/12

195: 3/23/13
185: 5/25/13
175:
165:
160:
155:
150 GOAL!!

My Program:
*As many Veggies possible and some fruit
*No all carb meals, has to be balanced
*Whole wheat
*Only making changes that I can live with the rest of my life!

Personal Information:
My name is Beverly, I'm from upstate New York and I work for Upstate Cerebral Palsy. I LOVE my job and the people I work with.

Profile Image