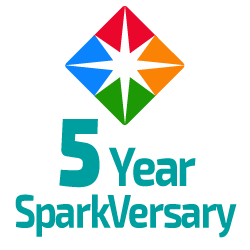 I have 19 pics in my gallery

Awards

Starting Overů
To new beginnings and fresh starts! :)

How I Changed My Behavior 2009-11':
This is my journey on how I changed my life by eating better and exercising more. It is my dedication on how I look and feel. This is more than just losing weight or looking a certain way. This is about my health and that of my family. I am asthmatic and have hypertension. My family also has a history of diabetes. These extra pounds and belly fat have to go. With the loss of weight and toning up the ...
To new beginnings and fresh starts! :)

How I Changed My Behavior 2009-11':
This is my journey on how I changed my life by eating better and exercising more. It is my dedication on how I look and feel. This is more than just losing weight or looking a certain way. This is about my health and that of my family. I am asthmatic and have hypertension. My family also has a history of diabetes. These extra pounds and belly fat have to go. With the loss of weight and toning up the flab I may be able to stop the medicine for my hypertension and hopefully avoid the diabetes when I am 60.

I have lost 40 pounds in 2008. My goal now is to continue with the weight loss and healthy lifestyle. I have learned that I am the only one who can make me happy and healthy. I have also learned that exercise is something I can do anywhere at anytime.
~~~~~~~~~~~~~~~~~~~~~~~~~~~~~~~~~~~~~~~~
Problem and hassle-free Life NEVER makes a person strong;
Be Strong enough to accept the challenges of Life.

*Don't ask Life 'Why Me?
Instead say 'try Me!'
SparkFriends

SparkTeams

My Ticker:
Pounds lost: 9.0

Interact with BERNADETTEA36






Recent Blogs:

Profile


Member Since: 8/5/2006

SparkPoints: 35,093

Fitness Minutes: 38,671

My Goals:
My goal is to lose weight and get tone by creating a healthier lifestyle. I am 5' 3" and want to be at my ideal or at least healthy BMI.

I started Sparks back in 2006 and did ok. Now I am starting again and more determined.

Original start:
August 2006, lost 17.7 pounds started at 169.8 pounds and got down to 152.1 pounds.

My restart date and weigh-in on January 11, 2008 at 186.6 pounds. Total lost 40.6 pounds. January 27, 2009 weigh-in at 147 lbs. Got down to 127 in June and July of 2009. Total loss of 60 pounds. Woohoo! Yay!

Regained 37.5 pounds in 2 years.

Starting over on May 13, 2011
My weight loss progress for 2011 - January 2, 2013:
Totals= 50.5 lbs.
Monthly Goals:

1. Read 30 minutes a day.

2. Finish my projects.

3. Lose at least 5 pounds.



My Program:
My daily diet is healthier food choices of fresh fruits and vegetables. I have switched from simple carbohydrates to more complex carbohydrates as well as proteins and healthy fats. I use the SP menu meals as a guide to get my required daily recommendations in though it is not reclusive. This tool is awesome and I really appreciate that it is available.
My cardio exercise program is to walk daily for at least 30 minutes however; during the week on Monday -Saturday aim for a 60 minute workout. On Mondays, Wednesdays and Fridays will be Strength Training.
My rest time is to go to bed at a reasonable time to obtain at least 8 hours of sleep per night. When I feel a little sluggish during the day I will take a rest for about 15-30 minutes.

Personal Information:
My nick name is Bernie. I have two children my daughter Aiasha is 15 years old and my son Faisal is 8.
I was born and raised in New York State; however I have lived in many different states and countries during my life. In 1999, I moved to Kuwait and that has been home for 10 years. Lived in NYC since June of 2007. On Memorial day weekend of 2010, I moved my family to Up-State New York; to be closer to my family.

Other Information:
Some of my hobbies/interests are crocheting, reading,
walking, traveling with family and friends and surfing the web.



Currently Reading

Profile Image