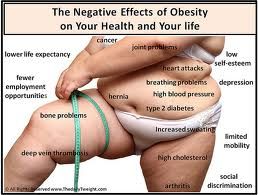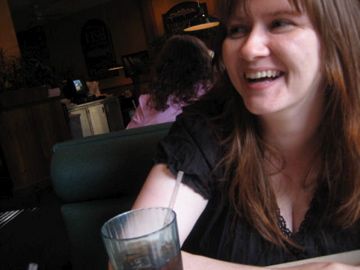 I have 16 pics in my gallery

Awards

Just one day at a time
April 2, 2013
I am an addict. This past year I spent 6-mos eating better and losing weight with SP. Then, I allowed myself to slip. And within a few weeks the slip became a fall. The fall is now 4-mos along.

I am merely contemplating returning to SP at this moment. I am uncertain I have it in me to weigh, to measure, to abstain from trigger foods. I am also contemplating OA, and have as of this week begun to attend meetings.
____________________________________
...
April 2, 2013
I am an addict. This past year I spent 6-mos eating better and losing weight with SP. Then, I allowed myself to slip. And within a few weeks the slip became a fall. The fall is now 4-mos along.

I am merely contemplating returning to SP at this moment. I am uncertain I have it in me to weigh, to measure, to abstain from trigger foods. I am also contemplating OA, and have as of this week begun to attend meetings.
____________________________________
4/24/12 ORIGINAL INTRO:
Weight loss desired translates to about 80 pounds on a 5'4'' frame, with a goal of roughly 134 pounds...though I wouldn't begrudge a final weight of 129 ;-p --I really need some progress photos up. Stay tuned!

I'm a dog lover/owner, partner/spouse, psych and self-improvement addict, and a zero-waste/minimalist enthusiast working on simplifying and making more and buying less.

Weight Loss To-Date
Apr 3.5 (started 4/24/12)
May 8.5
Jun 8.5
Jul 5.5
Aug 0.0
Sep 4.5
Oct 7.0 (so far! as of 10/23/12)


Current Status:


SparkFriends

SparkTeams



My Ticker:
current weight: 191.4


Recent Blogs:

Profile


Member Since: 4/24/2012

SparkPoints: 7,037

Fitness Minutes: 4,775

My Goals:
START WT 214 (04/'12)
First Goal 164 (12/'12)
Final Goal 134 (04/'13)

Progress
0 4/24 214.0 Begin Wt
1 4/30 210.5 -3.5
2 5/08 208.5 -2.0
3 5/14 205.0 -3.5
4 5/21 203.0 -2.0
5 5/28 202.0 -1.0
6 6/05 199.0 -3.0
7 6/12 197.5 -1.5
8 6/19 195.5 -2.0
9 6/26 193.5 -2.0
10 7/03 193.0 -0.5
11 7/10 193.0 -0
12 7/17 191.5 -1.5
13 7/24 190.0 -1.5
14 7/31 188.0 -2.0
19 9/05 186.5 -1.5
20 9/12 184.5 -2.0
21 9/19 183.5 -1.0
22 9/26 183.5 -0
23 10/3 180.5 -3.0
24 10/10 179.0 -1.5
25 10/17 178.0 -1.0
26 10/24 176.5 -1.5
27 10/31 176.0 -0.5
28 11/6 175.0 -1.0

TOTAL LOSS -39.0

TIL 1st GOAL -11.0
TIL Fin GOAL -41.0


My Program:
1. Create an entire menu of staple meals that I love to eat and that are easy to make/prep in advance.

2. Pay attention to portions. Count calories. Measure/weigh food to become aware of how much I eat--NOT to restrict--but to encourage mindfulness.

3. Alternatives. Some foods are too hard not to overeat. I can eat them in moderation (occasionally) when out, but for home, I'm seeking alternatives to satisfy me that are not "diet" foods.

4. Be active daily. Usually a walk, for me and Jack (dog). When my breasts are smaller, I think I'd like to try running.

5. Seek support. I'm delighted to have found SP and hope to find others in the SF Bay area to be active with.

Other Information:
Ultimately, I'd like to be 80 pounds lighter than I am as of 4/24/12.



Profile Image