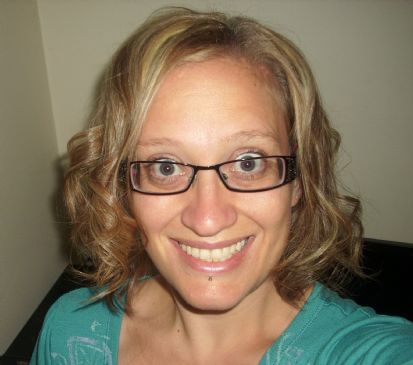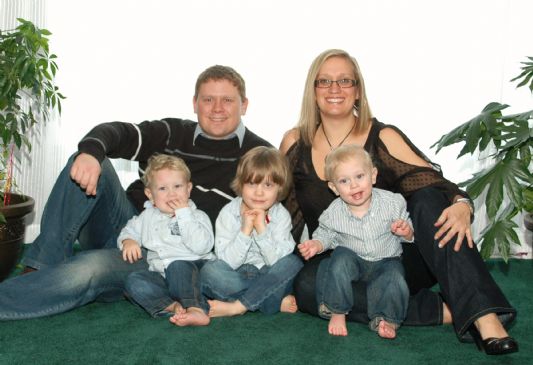 I have 18 pics in my gallery

Awards


Becoming a better me...100+lbs down, and I have gained SO much!
I am a thirty-something married mum of two who wants to lose weight, lead a healthier , more active lifestyle.
Consistency is the key to success for me. Eating healthily EVERY day, not just when I think about it, exercising REGULARLY, not just when I can be bothered.

SW: 280 lbs

**Update May 2009** I came back to SP in March 2009 (after giving birth to my third son in November 2008) weighing 265 lbs - I am SO excited to be getting back on track and making heathy ...
I am a thirty-something married mum of two who wants to lose weight, lead a healthier , more active lifestyle.
Consistency is the key to success for me. Eating healthily EVERY day, not just when I think about it, exercising REGULARLY, not just when I can be bothered.

SW: 280 lbs

**Update May 2009** I came back to SP in March 2009 (after giving birth to my third son in November 2008) weighing 265 lbs - I am SO excited to be getting back on track and making heathy choices for me and my boys. My amazing husband is on operational tour in Afghanistan at the moment, so I am taking this time just to focus on me and see what positive habits I can put into place before he comes home! Hopefully he will be able to see some amazing changes when he gets home in August!

**Update October 2009** I'm still here, and though I hit a major plateau last month (partially due to the celebrations around my hubby's safe return!), it looks like things are finally moving in the right direction again!! I just have to keep reminding myself that the journey is just as important as the desination this time if I want to keep the weight off! i am over the moon to have fnally it onederland though! I haven't been this weight in over 10 years. :) I am loving my new spinning classes, and I am training for my first triathalon next June - BRING IT ON!!

**Update February 2010** Still here and still working hard! :) I have decided to try and be a bit less focused on the scale and more focused on my health and fitness levels. I found that I was getting too fixated on the numbers, and not allowing myself to enjoy the other benefits on my weight loss - increased cardiovascular stamina, more energy, just feeling better about myself! It seems to be working well, and I have dedicated myself to refocusing my energy on my quality of food intake and exercise this month to see if I can shake these winter blahs! This hard work is paying off for me every single day! LOVE IT!
**Update April 2010** Just wanted to say thank you SO much for making me a Spark People Motivator, and DONE Girl of the Day!! - what fantastic motivation for ME to keep pushing for my goals! :) Triathlon training is going well - currently working on the C25K program in preparation and doing loads of biking and Spinning and Zumba - need to get moving on the swimming too! Weight is moving slowly downward, but I am still shrinking at an incredible pace as my body tones up - it is AMAZING! Thank you SP -if I had not found this website I would still be on my couch!! x
SparkFriends

SparkTeams

My Ticker:
current weight: 229.4

Interact with BDMCLAUGHLIN






Recent Blogs:

Profile


Member Since: 1/3/2008

SparkPoints: 15,664

Fitness Minutes: 25,466

My Goals:
Current Goals:

Bruggen 10 - 10 Km Run 15 May 2010

Shock Absorber WomenOnly Triathlon (Novice Level) 3 July 2010 *Registered!*

Try a Zumba class! **DONE!**

Weight related goals:

168 by 12 May 2010

160 by 18 June

150 by 18 July

140 by 31 August



My original goals included the following:

Weight down to 245 by 1 May 2009
**Goal reached 29 April 2009**

Weight down to 235 by 1 June 2009
**goal reached 25 May 2009**

Weight down to 225 by 1 July 2009 **goal reached 17 June 2009**

Weight down to 215 by 1 August 2009 **goal reached 17 July 2009**

Weight down to 205 by 1 Sept 2009** goal reached 25 August 2009**

Weight down to 195 by 1 Oct 2009 **goal reached 19 October 2009**

Weight down to 185 by 1 Nov 2009 ** goal reached 23 November 2009**





My Program:
Currently:

Consume between 1200-1550 calories a day

2 x 60 minute Spinning class a week

3 x minimum 30 minute run OR 60 min cardio sessions on elliptical trainer at home a week

1x 60 minute ZUMBA class per week

1x REST DAY per week on the orders of my physio! :)

I also use the DVD's at home -Biggest Loser UKWorkout, Tae Bo, Ultimate Fitness Boot Camp, AM/PM Yoga


Personal Information:
Wife of a British soldier and Mum of three wonderful boys. I am living in Germany, far from my home and native land (other Canadians would get that...) :0)

Profile Image