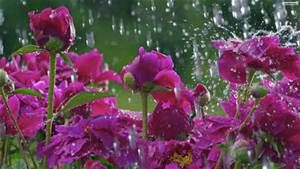 I have 48 pics in my gallery

Awards

Bibi
December 2014

Another year is ending and new one will begin in a few hours. I have to thank God for all the good things that happened this year and accept all the challenges that were presented to me!

I have to thank my family for always being there and ask for forgiveness if I did anything to offend them during this year (which I am sure I did).

My oldest graduated from college and now he is looking towards the future. My youngest has had the best year ...
December 2014

Another year is ending and new one will begin in a few hours. I have to thank God for all the good things that happened this year and accept all the challenges that were presented to me!

I have to thank my family for always being there and ask for forgiveness if I did anything to offend them during this year (which I am sure I did).

My oldest graduated from college and now he is looking towards the future. My youngest has had the best year in the last 3 years. He is still battling some health issues but he is back to his old cheery self and I can honestly say that he has come so far!! This has been the best thing that has happened in 2014.

My weight on the other hand has not come down the way I would had wanted-but this is due in part to injuries which prevented me from working out the last 6 months the way I needed to do. I also have to blame myself because I did not stick to tracking faithfully so I know what I need to do!

I have started to work out little by little and I am committed to get this done this time! So 2015 is here and now I must do my part!!

Summer 2014

The first day of summer is upon us and it also the first day of our 5% Summer Challenge. I guess most of the time we think of summer as a time to relax and we just forget about our routines. However, since joining Sparks 3 years ago I am constantly reminded that we must continue with our healthy choices and habit all year long.

I have not been able to reach my desired goal - as of yet - but I know that if it wasn't for these challenges and Spark I would definitely be worse off with regards to weight.

This site has given me many helpful tools such as articles, recipes, exercises and most importantly friends that help to pick me up when I am down!

So hopefully this summer challenge will continue to inspire me and Ii know that I will eventually reach my weight goal.

Let the summer begin and let's get those swim suits out!!

Spring

Getting ready for my Spring Challenge! Want to make sure that everything is in place and make no excuses.
Gym bag ready to take to work and have to force myself to leave work early and spend some me time.


I am a Teddy Bear!!!!
I am excited and ready to start the challenge!
Welcome to all my Teddy Bears and to all the other teams in the challenge. Time for some fun and challenges!

5% Winter Challenge Commitment:

This is the one year where I commit to really making time for myself. The past years I have neglected to really set aside my time and not let things get in the way. I feel that in order to help my family, children, friends, etc. I need to be healthy and the only way to achieve this is by looking out for number 1-ME

I will make sure that I take my gym clothes to work and leave work at my regular hour so that I can get to the gym and really have some ME time.

I don't want to sound selfish but I feel that I really need this time! I will track my food in take, and follow the LTGL.

My goal for 2014 is to be healthy and at peace!

5% Fall Challenge Commitment:

I will take my gym clothes to work and go straight from work. If something come up I will walk around the block for at least 3o minutes every day.

I will be more consistent with my strength training!

A fragment of a poem by Ralph Waldo Emerson:

"Finish each day
And be done with it.
You have done what you could.
Some blunders and
Absurdities have crept in.
Forget them as soon as you can."

I believe we can all apply this to our lives!

Hi! I am 50+ and I need to loose 10-20 lbs. I have been trying for sometime but I am stuck. I just discovered Sparks and I am getting use to the site and all it offers. I have always exercise and watched what I eat but it seems I just can't make it happen.
This year has been stressful with family illnesses and everyone wanting me to be the strong one, well guess what I am emotionally drained too. However, I will continue to have faith and hope that things will eventually get back to normal.

7/26/12
The start of my next year with Spark. My goals are to focus more on my weight loss and reduce my stress level.
It has been a challenging year, but I fel that I am on the right path. My journey through spark has shown given me so many resources to help me along the way. I have also gained a numbers of spark friends that have encourged and support me through my dark moments.
My goal for this year is to reach my goal weight, be healthy and live a stress free life.
Let the games begin!!!!
All thing are possible if we believe in ourselves and have faith in God.

10/6/12
Fall challenge goal lose 5% -- Hope to do this by exercise, tracking and staying active


Current Status:


SparkFriends

SparkTeams

My Ticker:
current weight: 146.0


Recent Blogs:

Profile


Member Since: 7/25/2011

SparkPoints: 141,349

Fitness Minutes: 57,064

My Goals:
I am determined to reach my goal this year!!

Take my gym clothes to work:

I will exercise
I will record my food
I will LTGL
I will remind myself that yes I will succeed
More ME Time!

My Program:
Getting ready for the Spring Challenge

Strength Training: Mon/Wed/Fri
Cardio:
Mon-Fri 60 minutes
Walking
Tracking
Get moving more!!!!





Personal Information:
I've been married for 24 years.
Proud mother of two college students (22 and 20).
I am a 2nd grade teacher.
I love to read, spend time with my family.
I live in sunny central Florida
Have had a lot on my shoulders last two years but through the grace of God I am still here and moving forward!








Profile Image