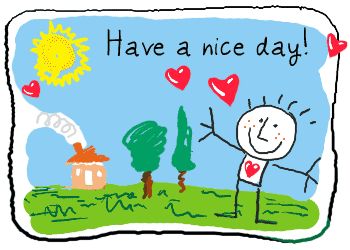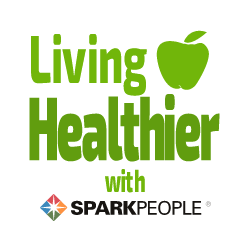 I have 3 pics in my gallery

Awards

Batyafa's Spark Page
68 years old - not getting any younger, but still hoping to become healthier and more attractive!

The caption under my profile photo says "Whizzing through the programme". In actual fact, I'm finding the Slowest Losers' turtle-plodding image far more helpful (but I'm leaving the photo there because I like it!)

My main aim here at SP is to become and remain binge-free. (I'd also like to lose 20 kg - progressing from "obese" to "healthy").

Quotations ...
68 years old - not getting any younger, but still hoping to become healthier and more attractive!

The caption under my profile photo says "Whizzing through the programme". In actual fact, I'm finding the Slowest Losers' turtle-plodding image far more helpful (but I'm leaving the photo there because I like it!)

My main aim here at SP is to become and remain binge-free. (I'd also like to lose 20 kg - progressing from "obese" to "healthy").

Quotations which I've found meaningful and helpful:
* I can't control my weight - only what I do to my body. (CHRISTINA791)
* I'm on the ELEM program: Eat Less and Exercise More :) (OWLWHO)
* Though no one can go back and make a brand new start, anyone can start from now and make a brand new ending. - Carl Bard
* Forget about yesterday. Do not worry about tomorrow. Just make healthy choices TODAY. (JENN245)
* Feel your emotions, don't feed them. (Dietgirl)
* Nothing tastes as good as thin feels. (Sonja Rose)
* What you have to do and the way you have to do it is incredibly simple. Whether you are willing to do it, that's another matter. - Peter F. Drucker
* Don't pick up a xxxx - one day at a time. It sounds so simple. It actually is simple, but it isn't easy: it requires incredible support and fastidious structuring. - Russell Brand
* Self-reverence, self-knowledge, self-control. These three alone lead to sovereign power. - Alfred Tennyson
* There are no short cuts on a journey worth taking. (MICHCLEARY)
* Perseverence is not a long race; it is many short races, one after another. - Walter Elliot
* Success is the sum of small efforts, repeated day in and day out. - Robert Collier
* It's your road, and yours alone. Others may walk it with you, but no one can walk it for you. (HOLLYS-DOIN-IT)
* Today, I am fortunate to have woken up. I am alive, I have a precious human life, I am not going to waste it. (The Dalai Lama)
* Fitness comes in all sizes. (Debra Mazda)
* If you want something you've never had, you have to do something you've never done... (HOLLYS-DOIN-IT)
* A smooth sea never made a skilled mariner.
* Life is like a mountain - it is as hard as rock, but fills your heart when you reach the summit. - Jose Luis Sampedro
SparkFriends

SparkTeams



My Ticker:
current weight: 191.0


Recent Blogs:

Profile


Member Since: 2/6/2010

SparkPoints: 8,588

Fitness Minutes: 5,548

My Goals:
* live a HEALTHY lifestyle.
* become and remain binge-free!
* be fit for life!!


My Program:
1. Sensible and mindful eating
2. Daily walking / exercise
3. Sufficient sleep and rest
4. Daily journals
5. Help from team mates


Personal Information:
I have 3 kids, am a retired teacher educator (English as a Foreign Language), was born in Melbourne, Australia, and have lived in Israel for the last 45 years. Main hobby is singing and lecturing on Jewish folk music.

Profile Image