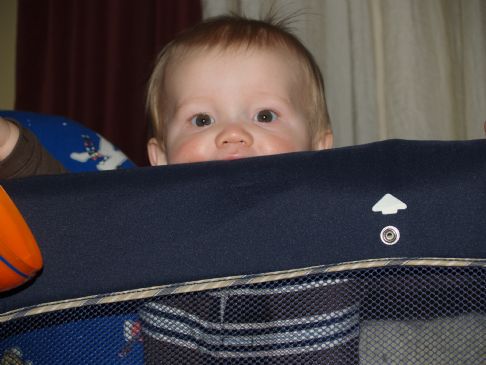 I have 7 pics in my gallery

Awards

baskinnyjenny
Hi, I'm Jennifer from Richmond, Virginia, I've been married just over 12 years and I'm a mother to 3 wonderful boys. I just had my last little guy this past December and would like to get back to pre pregnancy weight if not less. .... I'm hoping this site will help me learn and achieve my weight loss goals; which is losing about 50 pounds!!!!!!!!!!


REWARDS:
- First 10 lbs lost (180.5 lbs): whiten teeth and new shoes
- Second 10 lbs lost (170.5 lbs): manicure & ...
Hi, I'm Jennifer from Richmond, Virginia, I've been married just over 12 years and I'm a mother to 3 wonderful boys. I just had my last little guy this past December and would like to get back to pre pregnancy weight if not less. .... I'm hoping this site will help me learn and achieve my weight loss goals; which is losing about 50 pounds!!!!!!!!!!


REWARDS:
- First 10 lbs lost (180.5 lbs): whiten teeth and new shoes
- Second 10 lbs lost (170.5 lbs): manicure & pedicure
- Third 10 lbs lost (160.5 lbs): full-body massage
- Fourth 10 lbs lost (150.5 lbs): makeover (new haircut & makeup)
- Fifth 10 lbs lost (140.5 lbs): shopping spree for new wardrobe, including lingerie!


My Mission Statement


• I will be a good worker and not allow others to influence my behavior. Everyday I will strive to be recognized as a good worker and do the best for my department without affecting my mission statement.

• I will always try to keep myself free from addictive and destructive habits. I will develop habits that free me from old labels and limits and expand my capabilities and choices.

• My money will be my servant, not my master. I will seek financial independence over time. My wants will be subject to my needs and my means. Except for long–term home and car loans, I will seek to keep myself free from consumer debt. I will spend less than I earn.

• I will not allow my emotions to control my response. I will be able to respond freely. (Responsible)

• I will be productive with my time and use down time to learn and study new things. I will also relax and not feel as though every minute must be spent being active. Being productive does not mean being active, it is spending time doing what is best for my mission statement.

• My faith will play a larger role in my life and I will speed more time to allow this to happen.

• I will treat everyday as if it were the last and not take things for granted. I will not let the small things distract me from my ends results. I will always try to think with "the end in mind".

• I will be there for people and let them for me. I will thank them and be a good listener and be respectful to others.

• I will be free to make the choices that are best for me and my family, and I will not fear anyone or let others control me and my decisions.

• I will be free to be the artist that I'm.


My Goals................................

Drink 8 cups of water per day

Get 7 hours of sleep per day

Get in those extra steps today by giving another driver the closer parking spot. 10 Extra steps 7 times per week

Walk/Run 3 Mile per week

Do 30 min or more of Cardio at least 3 times per week
Keep a daily personal journal 1 time per day


Weigh in at the first of every month 1 time at least per month


SparkFriends

SparkTeams



My Ticker:
current weight: 188.0

| | | | |
| --- | --- | --- | --- |
| 190.5 | 176.125 | 161.75 | 147.375 |

133
Interact with BASKINNYJENNY







Recent Blogs:

Profile


Member Since: 2/9/2008

SparkPoints: 903

Fitness Minutes: 462

My Goals:
Goal 1- take it day by day

Goal 2- Run the 8K,
November 2013

Goal 3- Work-Out 4 X's a week

Goal 4- Drink 8 cups of water a day

My Program:
March 17th - 23th

Sunday- Free Day

Monday- Free Day

Tuesday- Day 1- 20 min. Walk (did it!!!!!)

Wednesday- Day 2 - 20 min Walk

Thursday- Day 3 - 20 min Walk

Friday- Day 4 - 20 min. Walk

Saturday- Free Day


Other Information:

Measurements
Weight:
Hips:
Waist:
Thighs: right-
left-
Arms: right-
left-
Chest:


Profile Image