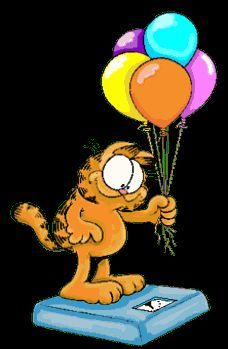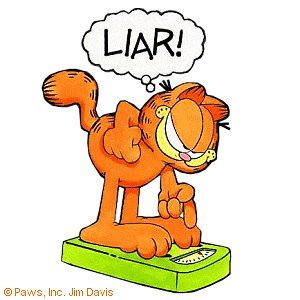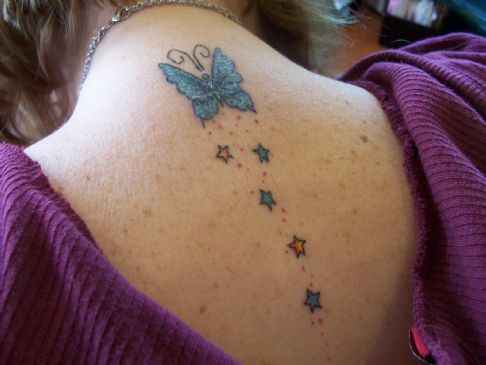 I have 43 pics in my gallery

Awards


My page is all about being positive !
2014, I need to work on me, and getting healthy also.


Keeping everything positive so have some wonderful quotes I would love to share with you.....

"When the world says, "Give up,"
Hope whispers, 'Try it one more time.' "

"If nothing ever changed, there'd be no butterflies."

"Live more for today, less for tomorrow and never about yesterday"

"Finish each day and be done with it. You have done what you could. Some ...
2014, I need to work on me, and getting healthy also.


Keeping everything positive so have some wonderful quotes I would love to share with you.....

"When the world says, "Give up,"
Hope whispers, 'Try it one more time.' "

"If nothing ever changed, there'd be no butterflies."

"Live more for today, less for tomorrow and never about yesterday"

"Finish each day and be done with it. You have done what you could. Some blunders and absurdities no doubt crept in, forget them as soon as you can. Tomorrow is a new day, you shall begin it well and serenely..." ---Ralph Waldo Emerson

"Never consider the possibility of failure; as long as you persist, you will be successful."

"Life is managed; it is not cured. Learn to take charge of your life and hold on. This is a long ride, and you are the driver every single day. " (Dr. Phil McGraw)

"The simple fact is that you can change your life by changing your mind. Nothing is impossible for the willing mind! We all have the power to gain control of our lives, reach our goals, and live our dreams. The challenge is locating, nurturing, and believing in your ability to do so…" ~Jillian Michaels

"It does not matter how slowly you go so long as you do not stop. " ~ Confucius

~Life is not a 'brief candle.' It is a splendid torch that must be made to burn as brightly as possible before it is handed on to the next generation.~ - George Bernard Shaw

~ Nothing can stop the man with the right mental attitude from achieving his goal; nothing on earth can help the man with the wrong mental attitude.~ Thomas Jefferson

"Those who think they have not time for bodily exercise will sooner or later have to find time for illness." ~Edward Stanley

"Never give up on what you really want to do. The person with big dreams is more powerful than one with all the facts."

"Don't be discouraged. It's often the last key in the bunch that opens the lock. "

~Food Solves No Issues but Hunger~

"Don't let what you cannot do interfere with what you can do."

"You never understand a person until you consider things from his point of view."

"If you want to live a happy life, tie it to a goal, not people or things".

~Stop living life for what's around the corner and start enjoying the walk down the street. ~

"Being fat is hard. Losing weight is hard. Maintenance is hard. Choose your hard."

~The best years of your life are the ones in which you decide your problems are your own. You do not blame them on your mother, the ecology, or the president. You realize that you control your own destiny.~

"Life is not about waiting for the storms to pass...it's about learning how to dance in the rain."

"Knowledge is knowing that each journey in life begins with a first step. Wisdom is knowing when to take it, and courage is knowing not to look back when you have."

"To eat is a necessity,but to eat intelligently is an art"

"People grow through experience if they meet life honestly and courageously. This is how character is built."

"Time is free, but it's priceless. You can't own it, but you can use it. You can't keep it, but you can spend it. Once you've lost it, you can never get it back." -Harvey Mackay

"There are no failures-just experiences and your reactions to them"

"Your attitude, not your aptitude, will determine your altitude." -Zig Ziglar

"Life is short, Be yourself, Forgive quickly, Love totally, Laugh uncontrollably and never forget something that made you smile."

"Each step I take, brings me one step closer to my goal"

~Fall seven times. Stand up eight.~ Japanese Proverb

"A smile is a curve which can set a lot of things straight."

"To insure good health: Eat lightly, breathe deeply, live moderately, cultivate cheerfulness, and maintain an interest in life."

"Being defeated is often temporary, giving up makes it permanent."

"If we wait for the moment when everything, absolutely everything is ready, we shall never begin."

"Obstacles are those frightful things you see when you take your eyes off the goal."

"Never hide behind busy work. It takes just as much
"The present is what slips by us while we're pondering the past and worrying about the future."

~ The true measure of an individual is how he treats a person who can do him no good. ~ - Ann Landers

"Years wrinkle the skin, but to give up enthusiasm wrinkles the soul."

~A man who wants something will find a way; a man who doesn't will find an excuse.~ - Stephen Dolley Jr.

~You have a very powerful mind that can make anything happen as long as you keep yourself centered~ Wayne Dyer

~Be miserable. Or motivate yourself. Whatever has to be done, it's always your choice~ Wayne Dyer

"A man can fail many times, but he isn't a failure until he begins to blame someone else."

"Remember, we all stumble, every one of us. That's why it's a comfort to go hand in hand."

~People often say that motivation doesn't last. Well neither does bathing - that's why we recommend it daily~ Zig Ziglar

~Failure is a detour, not a dead-end street.~ - Zig Ziglar

~If you don't see yourself as a winner, then you cannot perform as a winner.~ - Zig Ziglar

~If you learn from defeat, you haven't really lost.~ - Zig Ziglar

~If you want to reach a goal, you must "see the reaching" in your own mind before you actually arrive at your goal.~ - Zig Ziglar

"So much of changing your body is changing your mind." ~Gillian Marloth Clark

"People become really quite remarkable when they start thinking that they can do things. When they believe in themselves they have the first secret of success."
~Norman Vincent Peale

" In life, it doesn't matter if you get knocked down, it's if you get back up that matters."

"Last is just the slowest winner." c.hunter boyd

"Don't die with your music still in you." -- Dr. Wayne Dyer

"My doctor told me to stop having intimate dinners for four; unless there are three other people." - Orson Welles

"A pessimist sees the difficulty in every opportunity, an optimist sees the opportunity in every difficulty."
-Winston Churchill

"If you do not change direction, you may end up where you are heading."
– Lao-Tzu

"Doing my best...one day at a time. "

"Nothing tastes as good as thin feels."

Self-love is the only weight-loss aid that really works in the long run.- Jenny Craig, diet guru

"Know the true value of time; snatch, seize and enjoy every moment of it. No idleness...never put off till tomorrow what you can do today."

"Im not telling you it is going to be easy- I'm telling you its going to be worth it." -Art Williams

"Though no one can go back and make a brand new start,
"You can't do anything about the length of your life, but you can do something about its width and depth."

"Be who you are and say what you feel...Because those that matter... don't mind...And those that mind.... don't matter."

"There's a difference between interest and commitment. When you're interested in doing something, you do it only when it's convenient. When you're committed to something, you accept no excuses; only results."

"Love truly, Laugh uncontrollably, And never regret anything that made you smile"

"The pleasure of eating and drinking lasts a few moments; The pleasure of being at goal weight lasts a lifetime".

"Being miserable is a habit; being happy is a habit; and the choice is yours." -Tom Hopkins

"I started losing weight when I stopped stuffing my face and started facing my stuff".

"Friendship isn't about who you have known the
longest. It's about those who came and never left your side ...."

"Go confidently in the direction of your dreams. Live the life you have imagined." -Henry David Thoreau

"Like it or not we are on a journey for better health."

"I can't change the direction of the wind, but I can adjust my sails to always reach my destination. " Jimmy Dean

"Nothing is impossible, the word itself says 'I'm possible'!" Audrey Hepburn

"Try to be a rainbow in someone's cloud." Maya Angelou

"If opportunity doesn't knock, build a door." Milton Berle

"You must do the things you think you cannot do." Eleanor Roosevelt

"Just don't give up trying to do what you really want to do. Where there is love and inspiration, I don't think you can go wrong."
Ella Fitzgerald




























Current Status:


SparkFriends

SparkTeams



Interact with BARBARAROSE54






Recent Blogs:

Profile


Member Since: 7/13/2007

SparkPoints: 228,513

Fitness Minutes: 136,371

My Goals:
My main goal is to lose weight in order to improve my health. I have diabetes, high blood pressure and osteoarthritis in my knees.

My Program:
Joined 2014 5% Summer Challenge. I am committed to using my peddler to work my legs and arms.

I am also following diabetic plan from my diabetic dietitian. Counting carbs.

Personal Information:
Live in Nova Scotia, Canada, originally from Toronto, Ontario.

e-mail is barbara_ruth_54@yahoo.ca

Other Information:
I love to read, knit, crochet and do sudoku puzzles.

Profile Image