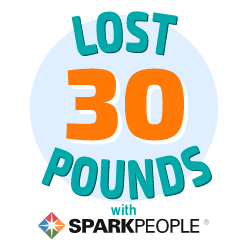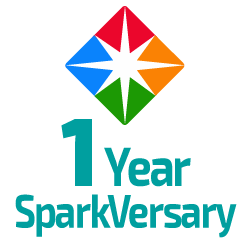 I have 37 pics in my gallery

Awards

Losing weight the healthy way
SAHM, age 44. I have five kids, three teen girls, two boys that are 20 and 19. I live in NJ. Hoping to lose 21bs by October. As you can see, I am keeping my old starting weight and have added my recent one. I am trying to be accountable for every pound I gain or lose.
Starting weight as of today Jan 2, 2011: 191
Next weigh in Jan. 9th: gained a pound :(
Jan 16:192
Jan 23:192
Jan 30: 192
Feb 6: 192
Feb 13:
Feb 20:
Feb: 27
March 5th: ...
SAHM, age 44. I have five kids, three teen girls, two boys that are 20 and 19. I live in NJ. Hoping to lose 21bs by October. As you can see, I am keeping my old starting weight and have added my recent one. I am trying to be accountable for every pound I gain or lose.
Starting weight as of today Jan 2, 2011: 191
Next weigh in Jan. 9th: gained a pound :(
Jan 16:192
Jan 23:192
Jan 30: 192
Feb 6: 192
Feb 13:
Feb 20:
Feb: 27
March 5th: finally one pound off 191
April 1: 194
April 4: 193
April 6: 191 again
Been a while, as of June 1: 191 still
189 June 18
191 July 14, 2011
Aug 20, 2011: 187
Dec 20, 2011: 199
Aug 6, 2012: 209 ick
SparkFriends

SparkTeams



My Ticker:
current weight: 207.0


Recent Blogs:

Profile


Member Since: 3/31/2010

SparkPoints: 14,868

Fitness Minutes: 8,803

My Goals:
Two years ago, I had a very important goal and that is over and I looked and felt fabulous. Now, I feel like I set myself to fail. My goal is to get my life back in order and get my strong will back. I have dresses I purchased and I cannot fit into them because I let myself eat like I can still lose pounds. I want to fit into them by October and hopefully keep on losing weight because with my short frame, it is very noticeable on my face.

My Program:
My calorie intake each day is 1200-1500. I have started eating a bowl of oatmeal for breakfast. For lunch, back to eating a turkey sandwich. Go on my trail as much as possible and drink plenty of water because I was in the habit of drinking coke zero almost every day. For dinner, back to eating grilled chicken, broccoli and one starch.

Personal Information:
I live in NJ, mom of 5., one is now 20 and the other is 19, my oldest daughter is now 16 year old and twin girls are 15. I have a dog (beagle) and a cat that is my husband's. I gained some weight and am trying sooo hard to lose it again.

Other Information:
If I don't get to do my exercise, I will not let it get me down. I know that I can get back on the horse. "Don't sweat the small stuff."

"Remind yourself that you are choosing to use the scale as a weight loss tool. It is NOT your judge, jury and executioner. "
A quote I found in this website. I don't want anyone to think I wrote this. I also have this printed out and taped it on the wall above the scale.

Profile Image