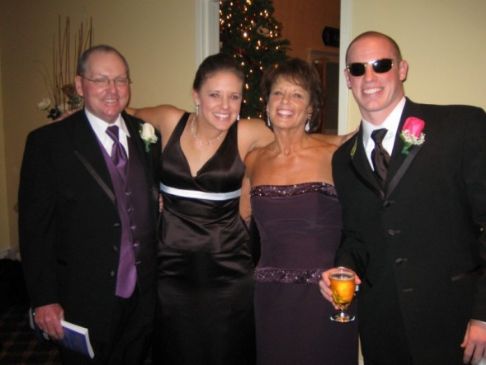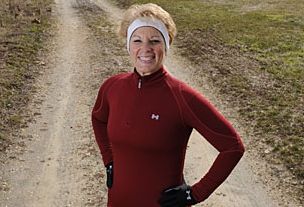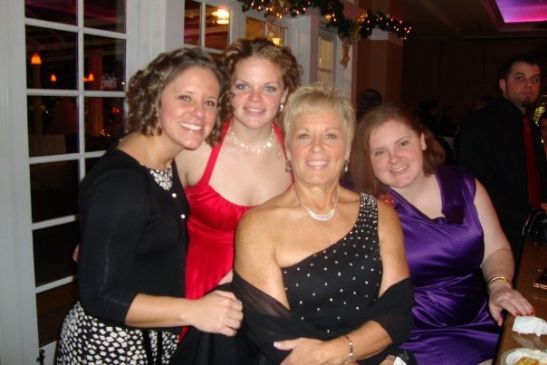 I have 50 pics in my gallery

Awards


Getting it right and keeping it right!
Some people want it to happen, some wish it would happen, others make it happen.
- Michael Jordan

I am 56 years old and I've lost over 100 pounds and kept it off for over 5 years now.

No gimmicks, no surgeries, no pills, or fad diets! Just eating right combined with exercise!


I'm 57 years old, a mother of 5 adult children, married for 37 (this April 17) years, and I'm finally going to be my best! Here's my story so far: I have been a SP ...
Some people want it to happen, some wish it would happen, others make it happen.
- Michael Jordan

I am 56 years old and I've lost over 100 pounds and kept it off for over 5 years now.

No gimmicks, no surgeries, no pills, or fad diets! Just eating right combined with exercise!


I'm 57 years old, a mother of 5 adult children, married for 37 (this April 17) years, and I'm finally going to be my best! Here's my story so far: I have been a SP member since September of 2006. I was obese and just spectating through life. Everything was too difficult to do so I just sat and ate. I had no idea how much I weighed and thought I was comfortable staying that way forever. In fact, about a month before I adopted this healthy lifestyle, I had gone through my drawers/closets and thrown out all my "thinner" clothes. But, right before Christmas 05, I made a pact with my husband to start getting healthy and lose weight; my New Year's resolution. My husband, as a diabetic had been struggling with his diet and the complications from the disease, which made me fearful he would lose his eyesight. Instead of nagging him about his poor diet while scarfing down all the unhealthy foods, I realized by changing me I could help him too. Thus our pact was made. On January 2, 2006 I blindly started another attempt to lose weight. This time, however, I went in with a plan. I bought a small notepad and filled in every Monday from that day through January 2008 (the time frame I set for myself to lose the weight) making Monday's my weigh-in days. The next part was the scariest: getting on the scale which I had avoided for over 5 years; when I saw the number - 299 - I was overwhelmed with guilt and shame for how far I'd allowed myself to go. But, I vowed to never see that number again.

I changed my entire diet by eliminating junk foods, fast food, dessert, and sugar laden food. I changed from white breads/products to whole wheat and sweet potatoes. I eliminated butter/Miracle Whip/cream cheese and replaced them with mustard and salsa. I bought a big bowl and keep it filled constantly with salad fixings and filled bowls on the counter with fruit. I bought a quart sized water bottle and kept it with me at all times, filled with cold water. My dinner plate was visually split into 3rds - two thirds were filled with vegetables and the final third was shared by my 3-4 oz of lean protein and either 1/2 cup of sweet potato/brown rice. Two years removed, and I'm still eating like this - and enjoying it.

Exercise was another hurdle I had to face. I knew I needed to do something, but with all that bulk and the aches and pains that came from carting it around, walking was the only thing I could do. I could only go for 20 minutes at a time and I made myself go at least 3 times a week.

The pounds starting dropping and I felt better with each one, until I was walking 45-60 minutes 6-7 days a week. I had lost over 80 pounds in those first 8 months and it was getting harder to keep losing, so for my birthday my kids gave me a gym membership and I started weight training. I knew a little about working with weights but had no real workout, per say. My son and his best friend came to the gym with me and worked out a program and showed me some exercises with free weights. I also advanced to running up to 3-5 miles 3-6 times a weekend frequently went jogging in the park with my daughter. I found SP in my ninth month of this journey and it was just in time to keep me motivated and teach me how to avoid plateaus. I know that without this site, I would have been satisfied with those 88 pounds and gone back to my old ways. Thankfully, I've continued to stay on my healthy plan and use this site to keep re-enforcing things I must do in order to never gain the weight back. I continue to read and research workouts, food plans, etc. and am very pleased with the changes in my body over these past couple years.

I lost over 130 pounds in the first 15 months and had a high of 143 total pounds lost. My kids call me "skinny mom" now, and there are no sweeter words in the world! They, along with my husband have been my biggest support and inspiration! (They had given me an iPod for Mother's day 06 and inscribed the back with "don't ever give up Mom" I still use that as inspiration if I think I can't do something!) I only hope I make them as proud as they make me.

No matter how many times we've tried before and failed, we are capable of succeeding. If it were easy, than it wouldn't be this rewarding to finally get there. Waking up each morning is a treat and treasure, my husband used to say that sunrise was the most beautiful time of the day, and I used to avoid ever seeing it, but now I'm able to appreciate it's beauty and the tranquility of the moment and reflect on how far I've come..

The happiest people don't necessarily have the best of everything; they just make the best of everything they have. 'Life isn't about how to survive the storm, but how to dance in the rain.' I've survived the storm and now will enjoy dancing in the rain!

"Even if our efforts of attention seem for years to be producing no result, one day a light that is in exact proportion to them will flood the soul." Simone Weil

"Trying and persevering--but failing--to see your goals realized can be frustrating. Margaret Thatcher once said "You may have to fight a battle more than once to win it," and she was absolutely right. You''ve got to believe that you will succeed! Never admit defeat as long as time and effort remain. Our greatest asset is patience; our greatest weakness is throwing in the towel. Banish discouragement and feelings of impossibility by working hard, doing more, and not giving in! A diamond was only made beautiful after hundreds of years as a lump of coal." SP Healthy Reflection

I think that my answer can be found in the line that says "You've got to believe that you will succeed! I've had some struggles lately, but quitting was never an option! Though I might never be that perfect diamond, I will never quit trying to get there.

Thanks to SP's "Grant" putting my story out, I was given an opportunity to tell it to USA TODAY; here is the link to the 4/21/08 article.

http://www.usatoday.com/news/health/weig
htloss/2008-04-20-weight-loss-reuter_N
.htm

2nd article ran 1/8/09: http://usatoday30.usatoday.com/news/health
/weightloss/2009-01-07-exercise-dime_N
.htm


SparkFriends

SparkTeams



My Ticker:
current weight: 167.5


Recent Blogs:

Profile


Member Since: 9/5/2006

SparkPoints: 51,987

Fitness Minutes: 57,756

My Goals:
To maintain the weight loss and continue to live a healthy lifestyle that includes plenty of exercise and proper nutrition. I would like to see what 145 looks like on me someday!

My Program:
I do cardio 5 days a week, usually spinning class or running or walking for 45-60 minutes. I weight train 5 days a week and I eat 1300-1500 calories a day. Healthy foods, plenty of fruits and veggies-whole grains-lean proteins are the basis of my meal planning.

Personal Information:
I'm a 58 year old mom from southern New Jersey. I have 5 children ages 33 - 26(youngest are twins) and 3 grandsons, one beautiful granddaughter. I've been married to my high school sweetheart(the world's best husband)and best friend for 37 years! I'm an avid sports fan and I umpire HS and ASA softball and HS field hockey.

Other Information:
One of my fovorite books is The DiVinci Code and anything by Catherine Stone. I am a huge 50 Shades fan, and also love author Sylvia Day. My favorite comedy is Tommy Boy, and my favorite drama is Godfather II. I love being a grandmother and babysitting my grandsons 3 days a week.

Profile Image