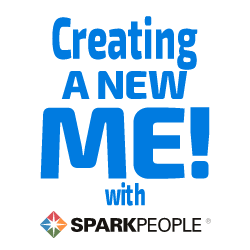 I have 39 pics in my gallery

Awards

Over prepare, then go with the flow.
I will soon be 50 year young mother and grandmother. I love to horseback ride, backpack and hike the national parks.
I have gained 75 pounds again this last 2 years.

The last two years have been a battle with the loss of my son in law (the father to my handsome grandson) April 2013, my husband of 30 years on Halloween of 2014 and my mother in law the last few weeks.

Unfortunately food has been comfort and with no time for exercise has taken it toll.
...
I will soon be 50 year young mother and grandmother. I love to horseback ride, backpack and hike the national parks.
I have gained 75 pounds again this last 2 years.

The last two years have been a battle with the loss of my son in law (the father to my handsome grandson) April 2013, my husband of 30 years on Halloween of 2014 and my mother in law the last few weeks.

Unfortunately food has been comfort and with no time for exercise has taken it toll.

I am looking forward to another White water rafting trip down the full 283 miles of the Grand Canyon.

I have the motivation, now I must get back on track. Hoping SP will work for me again

I am "AZ Backpacker". Can't wait to put the pack back on and get out there. :)


Dec. 23, 2012 Goal weight 45 less


I borrowed this list from Girl in Motion, RAV4GRL's page, she borrowed it from CXJMeister, I really liked it. I can't wait to see what I loose:

Your weight loss =

1 pound = a Guinea Pig
1.5 pounds = a dozen Krispy Kreme glazed donuts
2 pounds = a rack of baby back ribs
3 pounds = an average human brain
4 pounds = an ostrich egg
5 pounds = a Chihuahua
6 pounds = a human's skin
7.5 pounds = an average newborn
8 pounds = a human head
10 pounds= chemical additives an American consumes each year
11 pounds = an average housecat
12 pounds = a Bald Eagle
15 pounds = 10 dozen large eggs
16 pounds = a sperm whale's brain
20 pounds = an automobile tire
23 pounds = amount of pizza an average American eats in a year
24 pounds = a 3-gallon tub of super premium ice cream
25 pounds = an average 2 year old
30 pounds = amount of cheese an average American eats in a year
33 pounds = a cinder block
36 pounds = a mid-size microwave
40 pounds = a 5-gallon bottle of water or an average human leg
44 pounds = an elephant's heart
50 pounds = a small bale of hay
55 pounds = a 5000 BTU air conditioner
60 pounds = an elephant's penis (yep, weights more than his heart!)
66 pounds = fats and oils an average American eats in a year
70 pounds = an Irish Setter
77 pounds = a gold brick
80 pounds = the World's Largest Ball of Tape
90 pounds = a newborn calf
100 pounds = a 2 month old horse
111 pounds = red meat an average American eats in a year
117 pounds = an average fashion model (and she's 5'11")
118 pounds = the complete Encyclopedia Britannica
120 pounds = amount of trash you throw away in a month
130 pounds = a newborn giraffe
138 pounds = potatoes an average American eats in a year
140 pounds = refined sugar an average American eats in a year
144 pounds = an average adult woman (and she's 5'4")
150 pounds = the complete Oxford English Dictionary
187 pounds = an average adult man
200 pounds = 2 Bloodhounds
235 pounds = Arnold Schwarzenegger
300 pounds = an average football lineman
400 pounds = a Welsh pony


SparkFriends

SparkTeams



My Ticker:
Pounds lost: 7.0

Interact with AZBACKPACKER






Recent Blogs:

Profile


Member Since: 1/14/2007

SparkPoints: 8,725

Fitness Minutes: 6,345

My Goals:
My goal is to be healthier, in turn will make me and my family happier.
I am looking forward to a great summer and looking great as well.

I had to place this on my page. Birdie you are an inspiration.
daily Spark: What advice would you have for someone who is just starting his or her healthy journey?
Birdie: If you have a significant amount of weight to lose, it's very easy to lose motivation. When you lose 30 pounds and no one notices, it hurts. It's frankly not very satisfying if you are looking for reinforcement from others. So it's important for your motivation to come from within. Know that for every day that you have stayed within your calorie limits, you have used a little of your fat stores.

The scale is only a guide. If you stayed within your calorie range, you did not deposit any new fat on your body. Tell yourself that the scale can sometimes hold on to extra water, leading you to think that you are not making any progress.

My Program:
LA Weight Loss was a flop. Doing it by myself has been a flop. I am coming back to Sparkpeople as it has been one of the only things that has helped. I am anxious to work on my goal of loosing 85 pounds.


Personal Information:
I am a 50 year young mother & grandmother. I love to hike, horseback ride and backpack.

Other Information:
I have backpacked the Grand Canyon twice a year since 1999.
I am a person who needs motivation. I volunteer with a clean up group on the San Juan Rive.. Kayak the river I work by 2 to 3 times a week.

Profile Image