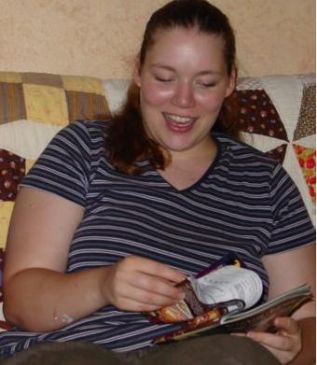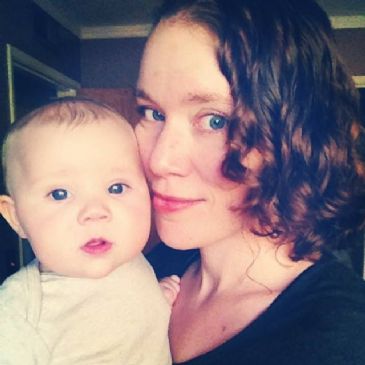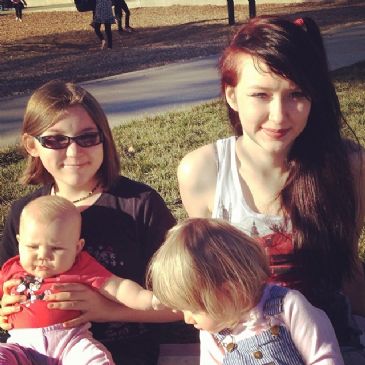 I have 35 pics in my gallery

Awards


A Lil about Me
***I've lost 100 pounds & love to "pay it forward", but, I have a new baby, and don't have time to write my life's story over and over... if you need specific pointers, email me... I love to help! Read on below if you want to know how I did it. :)

5/30/2014-- Back to Sparking & counting calories since eating healthy and breastfeeding isn't melting off the weight magically. :)

2/20/2014-- Had another baby girl in August of 2013. After weight loss stalled, and "eating to ...
***I've lost 100 pounds & love to "pay it forward", but, I have a new baby, and don't have time to write my life's story over and over... if you need specific pointers, email me... I love to help! Read on below if you want to know how I did it. :)

5/30/2014-- Back to Sparking & counting calories since eating healthy and breastfeeding isn't melting off the weight magically. :)

2/20/2014-- Had another baby girl in August of 2013. After weight loss stalled, and "eating to hunger" while nursing hasn't worked for the past 2 months, I'm back with 30 pounds to lose.

9/20/2011~ Had my little sweet bundle of joy-- another girl, in June. I gotta work off the extra 15 pounds that are left behind... maybe 25... we'll see. I'm not super motivated to work out... just cuddle with my darlings, and hopefully, dieting and nursing will take care of it, with a smattering of gardening and evening/morning walks.

11/15/2011~ UPDATE~ Got my positive prego test, so we're expecting baby #3 in July.

4/19/2010~
Losin' the chub so I can be a cute & healthy prego, rather than a puffy, sluggish, bloated one! I've lost 102 pounds. It can be done. It just takes work and cutting out self-sabotaging excuses!
How did I do it? It took 3 years and LOTS of mistakes. I wish I had found Spark People a long time ago!
I lost my 1st 30 by simply giving up Dr. Peppers. That's it. I switched to diet... which, is a whole other story in health issues... but, it got me started. I realized I was drinking my daily allotment of calories in soda per day... no wonder I got fat!

Once I lost 30 pounds without trying, I thought it would be super easy. I lost 56 by going on the Atkins diet. I felt like crap the entire time, and didn't even have the energy to exercise. But, it did curb my cravings for carbs and sugar. It made it where sugar makes me sick to my stomach... so, that was progress. I would NEVER recommend you go on this diet.

I went off of Atkins, and gained the Atkins 56 back within a year. I KNEW the entire time I was on Atkins, that it was not the best for me. It never made sense to me that you could eat eggs, meat, and cheese while cutting out most veggies & fruits and whole grains... I DID try to do it healthy, where I'd eat salads, low-fat meats and cheeses... but, I felt terrible the entire time... skinnier, but terrible.

After the Atkins disaster, I really studied up on healthy foods... Instead of focusing on losing weight, I tried eating better. I discovered whole grains and veggies that I hadn't ever heard of. I gave up white bread & rice. I slowly lost a little weight, and within a year my net weight loss was back to 70 pounds total.

It wasn't until I had a miscarriage July of 2008 that I began to understand how my reckless treatment of my body could have led to miscarrying.

Before Spark People, my idea of working out was gardening or housecleaning. I FINALLY realized how calories worked. It took me 32 years to "get it", but now I do. I eat healthfully, and do not "deprive" myself anymore. I look at my calories like a bank account. I "budget" for splurge foods, and usually wind up not enjoying "junk" foods as much as I thought I would.

It feels good to be healthy, and beneath my high school weight (by 2 lbs, but, still!) I haven't been so low on the scale in 9 years!

The 38 pounds I have lost since joining Spark People have been the hardest earned pounds in this entire journey. I have sweated them out, and have been slightly neurotic about counting the calories I put into my body... but, it has been a journey of self-discovery.

I NEVER made exercising a priority in my "past life". In my new life, I do not make excuses. I make time for exercise. I have found that challenging myself, while tough, makes me realize how much I am capable of. I accredit Jillian Michael's workouts to "kicking my ass" into high gear... She made me not want to give up, and made me work harder when I wanted to give up by saying things like, "You don't run a race and get close to the finish line and quit." I am so close to the finish line... 10-15 more pounds to go... (I'll know when I get there. My goal is to be able to wear a bathing suit at a pool and not feel uncomfortable. I want to go shopping, and be able to grab clothes off the rack without wondering how fat my butt looks...)

I no longer fear getting fat again once I am "off this diet" because
I didn't "diet" this time around. I changed my relationship with food... I took a 6 month hiatus from SP, and only gained 6 lbs. In my past life, I would have gained it all back.

I realized that exercise can be fun and challenging.

My husband inspired me by starting a running regimen. I thought I was "in shape" until I tried running with him... My new goal is to be able to run 5 miles without stopping and gasping for air. Not sure when I will get there, but I'll do it. :)

I realized, that eating less and moving more is really the only way to "win" the battle of the bulge. :)

If you want any help or advice, just email me!

*~*~**~ Update July 8, 2010 ~*~*~*
Moving over to BabyFit, because I got a BFP! Here's to gaining only 25-35 with this babe. :)
SparkFriends

SparkTeams

My Ticker:
Pounds lost: 7.0


Recent Blogs:

Profile


Member Since: 7/30/2008

SparkPoints: 17,109

Fitness Minutes: 13,304

My Goals:
I gained 50 lbs with my fourth pregnancy. At 9 months postpartum, I am still up 14 pounds. 26 from my "lost 100 pounds" weight. I want to get back to that weight. (On the bright side, I am 6 pounds from my marriage weight... Little goals, rather than looking at the work ahead helps...)

My Program:
Working out 5 days a week to Jillian Michaels after I drop off my big girl at school. Walking 30-45 minutes on the weekends and counting calories while nursing a baby. :)

Personal Information:
Wife and Mama to four lovely girls. I am working off the baby weight so I can be back at my "I lost 100 pounds" weight.

Other Information:
I love Bob Dylan, art, my chickens, veggie gardening, writing, and my family. :)

Profile Image