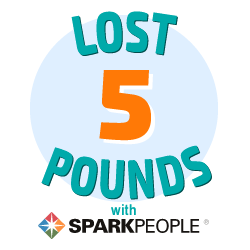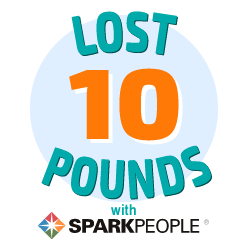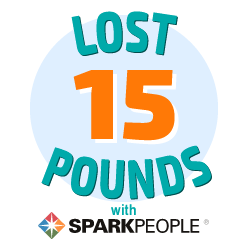 I have 0 pics in my gallery

Awards

So ready for permanent change.
I am still fighting the fight, and in the process trying to encourage others to join this journey. It is amazing how much better I feel. I can feel the difference in my body when I eat foods that nourish my body and foods that are not so healthy for my body. My energy level soars when I exercise and eat healthy foods and I love it. I forgive myself when I eat not so healthy and move forward from it. Everyday I push forward and I feel stronger because of it.

Starting weight: ...
I am still fighting the fight, and in the process trying to encourage others to join this journey. It is amazing how much better I feel. I can feel the difference in my body when I eat foods that nourish my body and foods that are not so healthy for my body. My energy level soars when I exercise and eat healthy foods and I love it. I forgive myself when I eat not so healthy and move forward from it. Everyday I push forward and I feel stronger because of it.

Starting weight: September 12, 2011: 314lbs
September 26, 2011: 301lbs
September loss: 13lbs

Starting weight October 2011: 301lbs
October 26, 2011: 289
October loss: 12lbs

Starting weight November 2011: 289
November 23, 2011: 284
November loss: 5lbs

Starting weight December 2011: 284
December 10, 2011: 292
December gain: 8lbs

Starting weight January 2012: 293
January 30, 2011: 287.5
January loss: 5.5

Starting weight February 2012: 287.5
February 27, 2012: 282.2
February loss: 5.3

Starting weight March 2012: 282.2
March 26, 2012
March loss:

Starting weight April 2012:
April 30, 2012:
April loss:
SparkFriends

SparkTeams



My Ticker:
1,251 Days since: Exercising for at least 10 minutes


Recent Blogs:

Profile


Member Since: 7/16/2011

SparkPoints: 5,599

Fitness Minutes: 5,738

My Goals:
10%-284 Achieved: 11/14/11
20%-256 Achieved:
30%-230 Achieved:
40%-207 Achieved:
50%-186 Achieved:
60%-167 Achieved:
70%-150 Achieved:



My Program:
I am currently walking and doing the sparkpeople strength training videos. I am also participating in the BLC with my sparkteam. I am drinking 8+ glasses of water per day.

Profile Image