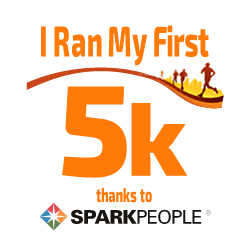 I have 39 pics in my gallery

Awards


Live, Laugh, Love often & well!
"Despise not small things, either for evil or good, for a look may work thy ruin, or a word create thy wealth. A spark is a little thing, yet it may kindle the world."
– Martin Farquhar Tupper

Do not let an opportunity to better yourself pass you by, go for it! I'm not going to let fear of the unknown, or fear of failure or self-doubt determine my options anymore.

I believe we are each responsible for ourselves.
It is the one thing in life that we can ...
"Despise not small things, either for evil or good, for a look may work thy ruin, or a word create thy wealth. A spark is a little thing, yet it may kindle the world."
– Martin Farquhar Tupper

Do not let an opportunity to better yourself pass you by, go for it! I'm not going to let fear of the unknown, or fear of failure or self-doubt determine my options anymore.

I believe we are each responsible for ourselves.
It is the one thing in life that we can control.
Our choices, our actions, our attitudes, our perceptions are all our own.

My life has been truly a great ride, LOTS of ups and downs to extreme degrees of that I'm lucky to be here to write this.

Every day I learn something it's a grand day, no matter if it's good or bad.

**from 286 lbs to 147 & still going**


"You gain strenght, experience and confidence by every experience where you really stop to look fear in the face, anyone can conquer fear by doing the things he fears to do, provided he keeps doing them until he gets a record of successful experiences behind him.
.... YOU MUST DO THE THING YOU THINK YOU CANNOT DO!"
-fear of what... success, what's holding you back -no excuses-


~~this is ment to be a "pep-talk" for myself~~
(sometimes my own self can be rather stuborn and does not listen!)
~Lisa~

SparkFriends

SparkTeams



My Ticker:
current weight: 165.0


Recent Blogs:

Profile


Member Since: 7/23/2007

SparkPoints: 65,414

Fitness Minutes: 145,580

My Goals:
I would like to get down to 140 (at least)for my height that would bring my BMI into the correct range.


My Program:
I get up and drink a big glass of water and
eat breakfast everyday. Eating more fruits and veggies helps a LOT. I dropped soda and now am addicted to green tea.
I walk a LOT everyday 5-14 miles (yes, really!) at first I couldn't walk 15 minutes at a slow pace.
Weights are a must for me as well, what weight loss happens needs to tone up into muscle!

Personal Information:
In 2000 I had an industrial accident that broke every bone in my foot. The doctors did not know if they could save it at first, it was the size of a football. After eight surgeries, metal pins, plates & screws I still have my foot. I put on the pounds, up to 286. I was told by the doctors that I would always walk with a limp and have to use a cane. Now I still have the hardware inside my foot (no limp, or cane) I won't let anything keep me down.
That's why I love this site, everyone is so supportive!

Profile Image