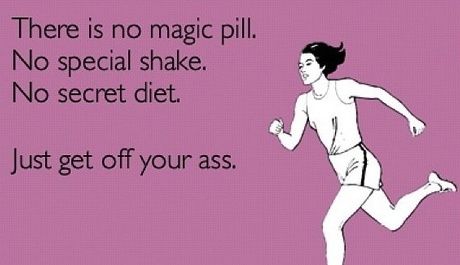 I have 10 pics in my gallery

Awards

Habit is what keeps you going...
Hi, I'm Ashley! I'm 26 years old, and I live in the oh so fantabulous (very sarcastic) state of Ohio. I have the greatest daughter and fiance. I just graduated from Nursing school and I will be getting married to the love of my life on October 12, 2013 :]

My best friend Tasha (TASHISNOQUITTER) introduced me to this site back in July 2009. I've been off the wagon more than I've been on. Getting my eating under control has been the hardest struggle for me. I want to tone my body and ...
Hi, I'm Ashley! I'm 26 years old, and I live in the oh so fantabulous (very sarcastic) state of Ohio. I have the greatest daughter and fiance. I just graduated from Nursing school and I will be getting married to the love of my life on October 12, 2013 :]

My best friend Tasha (TASHISNOQUITTER) introduced me to this site back in July 2009. I've been off the wagon more than I've been on. Getting my eating under control has been the hardest struggle for me. I want to tone my body and eventually get down to 145 lbs. I need to take this one day at a time. I'm getting married on October 12, 2013 so I've got to get it together so I can look good on my wedding day and get ready for more babies :] I really just want to love my body and feel good in my own skin. I WILL DO THIS!!!!

Make sure you check out gracegothealthy.com - GRACEKEYXO has helped me through soo much on this lifestyle change journey!! And she has TONS of recipes!!

"You were only given this life because you're strong enough to live it."

"She is clothed with strength and dignity; she can laugh at the days to come." - Proverbs 31:25

"Motivation is what gets you started. Habit is what keeps you going." - Jim Ryun

"The best inspiration is not to outdo others, but to outdo ourselves."

*~*~*~*~*~*~*~*~*~*~*~*~*~*~*~*~*~

Weigh Ins:

5/1:

SparkFriends



SparkTeams



My Ticker:
current weight: 165.2

Interact with ASHWILLDOTHIS







Recent Blogs:

Profile


Member Since: 7/24/2009

SparkPoints: 8,478

Fitness Minutes: 8,136

My Goals:
GW of 165 lbs by May 31 - Pedicure

GW of 160 lbs by June 30 - New workout clothes

GW of 155 lbs by July 31 - Massage/Spa package

GW of 150 lbs by August 31 - Tattoo??

GW of 145 lbs by Sept 30 - SHOPPING SPREE & LOVING MY NEW BODY!!

My Program:
*think of it as only losing 5 lbs at a time

*Follow WW Point System to help with eating habits/portion control

*At least 10mins of some kind of activity 5 times a week

*WATER! WATER! WATER!

Personal Information:
*LOVES*

-daughter
-fiance
-family
-friends
-weekend getaways
-music
-grandma's farm
-ocean
-pictrues

*DISLIKES*

-tomatoes
-sharks
-fake people

Other Information:
I need all the support and tips I can get :]

www.gracegothealthy.com

www.weightwatchers.com

www.pinterest.com

Profile Image