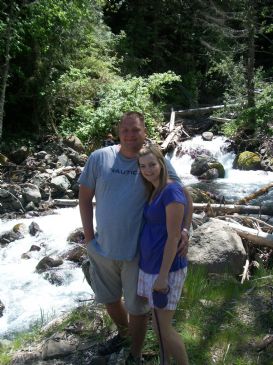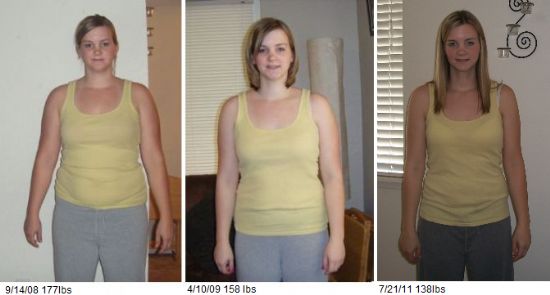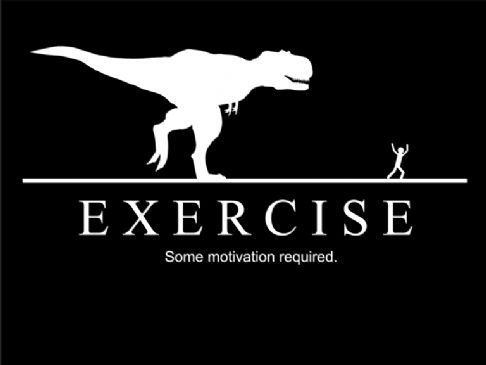 I have 47 pics in my gallery

Awards

It's not a race, it's a journey!
It all started after having kids, as it did for so many other women. I was always naturally thin but had bad eating habits and wasn't active. When I had my daughter (first born) my body changed and the weight just stayed on. After having my son 18 months later, I decided it was time to get myself back. I got really close to my goal, but I was doing it the wrong way so I burned out and gave up.
A couple years and a couple miscarriages later, I gained all the weight back, and then some. My ...
It all started after having kids, as it did for so many other women. I was always naturally thin but had bad eating habits and wasn't active. When I had my daughter (first born) my body changed and the weight just stayed on. After having my son 18 months later, I decided it was time to get myself back. I got really close to my goal, but I was doing it the wrong way so I burned out and gave up.
A couple years and a couple miscarriages later, I gained all the weight back, and then some. My last miscarriage was especially hard on me. I reached an all time high weight of *glup* 185. The later part of 2008 I decided it was time to take control over my life again and get back at a weight I was okay with. I lost 30 lbs by just watching what I ate (no calorie counting) and working out. I had a bit of a fallout in mid 2009 after my dad had a cancer scare, which sent my anxiety out of control. From that time until mid 2010, I was floating in the 150's. Since July 2010 I have been more serious then ever to lose this weigh once and for all and have made some great progress so far. I feel like things have really clicked this time and I finally get that this is in fact a lifestyle change.

I'm happy to say that I completed the C25K on 10/3/10. Doing this program really put a lot of the pieces together for me. I learned so much about myself because of it. I never knew how strong I was and that I really can accomplish things if I put my mind to it. I always thought I hated running, but with the proper training I have found it's something I greatly enjoy.

9/20/12 - I was doing really well maintaining, or should I say plateauing, around 138. Not my goal weight, but a place I'm happy with. My husband lost his job right before the summer started though and I let the emotional eating take over while he was trying to find work. Then once he got a new job, I was still emotionally eating because I had become adjusted to it. Needless to say, I gained about 12 lbs over 3-4 months. Working hard to get back on track again now. I would still love to reach 130 someday, but right about now I just need to get back to where I was

♥ ♥ ♥ ♥ ♥

Why I want to do this:

- Both of my parents are overweight and I don't want to follow in their footsteps. My mom never wanted to take family pictures until she lost weight, but she only gained. Though she would never say it, she is very self-conscious of her weight and I really feel like it's held her back in a lot of ways. I don't want to live that way. God willing, when I get "old" I don't want to look back at my life and feel like I short changed myself because I was always too self-conscious.

- I believe there is a reason our bodies respond so well to eating healthy clean foods and by being active... it's the way God created our bodies to work efficiently! He gave us the tools, but it's up to us to fuel it and maintain it properly. I want to do my best to respect the temple (my body) that God has given me.

- I like the way I feel when I'm working out and eating right. Whether you're at your goal weight or not, nothing beats how good it makes your insides feel and the energy you get. I also deal with anxiety and sticking to this helps keep my anxiety under control... I have my moments still, but I notice a significant difference when I'm taking proper care of myself.

- In a society where now 40% of the population is overweight (and so many health problems are abundant because of it!), I feel it is critical that I to do my best to encourage my kids to be healthy people. I know that my example is just as important as what actually I fed them. I am far from perfect in this area but it's something I'm working on!

- I don't want to just look good for having kids, I want to look good for me! I realize that I will never be as skinny as I was in high school and that my body has changed since having kids, but there's no reason I can't get to a place that I'm happy with.

♥ ♥ ♥ ♥ ♥

"Commit to the LORD whatever you do, and your plans will succeed."
~Proverbs 16:3

"We are what we repeatedly do. Excellence, therefore, is not an act but a habit."
~Aristotle

"Pain may be temporary, but quitting lasts forever."
~Daily word of encouragement from my local Christian radio station

"Life is going to pass you by whether or not you decide to exercise. Where do you want to be in six months? You can either get yourself started or continue to decline in your health and fitness. The choice is yours. Move it or lose it. "
~ Lisa Sutton - www.bodybuilding.com
via Spark user oneagleswings

SparkFriends

SparkTeams



My Ticker:
Pounds lost: 0.0

Interact with ASHLEY_BELLE







Recent Blogs:

Profile


Member Since: 1/18/2006

SparkPoints: 12,264

Fitness Minutes: 16,828

My Goals:
I'm trying hard not to obsess about the numbers. My goal is really just to be healthy. I know that as long as I continue to be active and eat right the weight loss will come.
That being said, I am hoping to get down to 130. Already met my goal of fitting into size 6 :)


My Program:
~Weekly Workouts~
Now that I'm in a school my time is limited. Where's what I'm trying to do:
Cardio 2 times a week in the form of running... or a workout video if the weather is not cooperating.
Strength training 1-2 times a week

~ Nutrition ~
- My current calorie range is 1310-1660, and I'm trying to stick within that

- Eat properly! It's not just about making the calorie count, it's about eating right

- No counting on the weekends if I don't want to, but still try to watch what I eat so I don't go overboard.

- No treats during the week! If I still want something during the weekend I can have it then. I don't believe in depriving myself, but I am an emotional eater and this method has really helped me so far

Personal Information:
Ashley, 29
Just under 5'6 (5' 5.75" to be exact)
Wife and mom of 2
Christ follower
OTA student
Living in beautiful Washington State


Profile Image