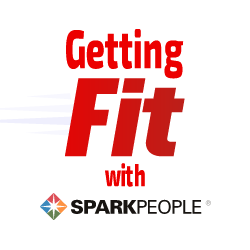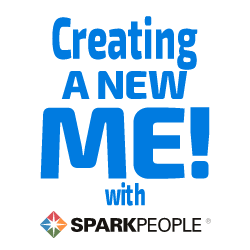 I have 51 pics in my gallery

Awards


No EXCUSES, JUST DO IT!
Hello,
My name is Kristina, my friends call me Kris. I'm happily married to my hubby, who is in the Army & I am a WAHM to our 2 handsome sons, Josiah & Jaden.

Before I had gotten pg with our oldest I weighed right around 145-135, then after I had him 11/5/2004, I weighed 160, then gained 20 lbs, which put me over 180. I finally got it into my head to lose all that & then some. When I joined here I was feeling down about myself I needed a change of pace & redirection. I did ...
Hello,
My name is Kristina, my friends call me Kris. I'm happily married to my hubby, who is in the Army & I am a WAHM to our 2 handsome sons, Josiah & Jaden.

Before I had gotten pg with our oldest I weighed right around 145-135, then after I had him 11/5/2004, I weighed 160, then gained 20 lbs, which put me over 180. I finally got it into my head to lose all that & then some. When I joined here I was feeling down about myself I needed a change of pace & redirection. I did lose it all & then some I had almost reached my goal weight reaching 131 lbs, my goal was to get to 120 lbs or less. But I wound up getting pregnant again after trying off & on for over 4 yrs.
I had our youngest 2/28/2011 & weighed right around 152-150 lbs. I was breastfeeding so I lost about 10 lbs got to 142 lbs, but then I started slowing on breastfeeding & started gaining again. I came back on here & thought I was starting over, I had started writing down everything I was eating, but that was short lived.... I gained over 20 lbs. But now I'm back at it yet again and I feel it's for good this time, I've been at it for about 2 weeks. I'm working out with my xbox & I'm eating healthier. It helps I've got my hubby backing me up, encouraging me to eat healthier & workout. We bought a food scale so that we could weigh out our food & try and eat the right amount of food. So far it's working pretty good. We've been weighing our food for about 2 weeks also.

I'm NOT giving up this time! Oh yes, there are times I don't want to workout or keep up with eating right, but it'll all pay off in the end! I can't wait to see results!
______________________

Philippians 4:19 (AMP) - "And my God will liberally supply (fill to the full) your every need according to His riches in glory in Christ Jesus."
______________________

Proverbs 3:5-12 (The Message) - Trust God from the bottom of your heart; don't try to figure out everything on your own. Listen for God's voice in everything you do, everywhere you go; he's the one who will keep you on track. Don't assume that you know it all. Run to God! Run from evil! Your body will glow with health, your very bones will vibrate with life! Honor God with everything you own; give him the first and the best. Your barns will burst, your wine vats will brim over. But don't, dear friend, resent God's discipline; don't sulk under his loving correction. It's the child he loves that God corrects; a father's delight is behind all this.
______________________
Philippians 4:13 I can do ALL things through Christ who strengthens me.
______________________
1 Peter 5:7 (AMP) - Casting the whole of your care [all your anxieties, all your worries, all your concerns, once and for all] on Him, for He cares for you affectionately and cares about you watchfully.
______________________
2 Corinthians 9:8 - "And God is able to make all grace (every favor and earthly blessing) come to you in abundance, so that you may always and under all circumstances and whatever the need be self-sufficient [possessing enough to require no aid or support and furnished in abundance for every good work and charitable donation]."
______________________

______________________
PUSH - PRAY UNTIL SOMETHING HAPPENS
SparkFriends

SparkTeams



My Ticker:
current weight: 175.0

Interact with ARMYWIFE4GOD






Recent Blogs:

Profile


Member Since: 5/13/2008

SparkPoints: 23,440

Fitness Minutes: 15,059

My Goals:
Start Weight: 174 lbs
Goal 1: 160 lbs
Goal 2: 150 lbs
Goal 3: 140 lbs
Goal 4: 130 lbs
Ultimate Goal: 120 by May, 2016

My Program:
*Eat healthier, less snacking & no more late night eating.

*Drink lots of water 8 - 8 oz glasses per day.

*Cut most sweets

*Walk every day

*Workout at least 3-5 days a week for 10-15 mins to start.

Personal Information:
A little random fact about me:
I was born in Germany, but was raised several different places in the USA. I am a PK (Preacher's Kid) I now live in NY.

Other Information:
"You can't lose the weight you need to lose until you do something about it, sitting around doesn't help, don't make excuses just do it!"

"NO EXCUSES, JUST DO IT!"

Philippians 4:13 I can do ALL things through Christ who strengthens me.

Profile Image