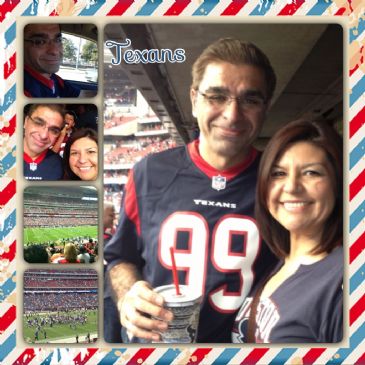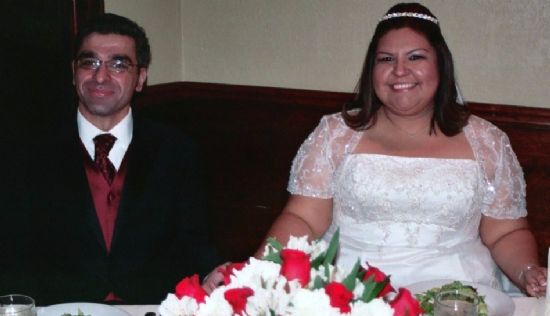 I have 30 pics in my gallery

Awards

Divine Destiny
I'm Rachel, and I'm on a mission to get healthy! So what about me? This Texican (Texas Mexican American) is challenging herself to get this lifetime weight off her! I know the challenge will take time and I'm prepared for that!

On July 28, 2010 I underwent Gastric Bypass Surgery. It is a huge committment that I am making myself to shed my old ways and begin loving myself.

Okay, so here I am and here I go!
*Weekly Weight Loss*

7-14-10: 281 (prior ...
I'm Rachel, and I'm on a mission to get healthy! So what about me? This Texican (Texas Mexican American) is challenging herself to get this lifetime weight off her! I know the challenge will take time and I'm prepared for that!

On July 28, 2010 I underwent Gastric Bypass Surgery. It is a huge committment that I am making myself to shed my old ways and begin loving myself.

Okay, so here I am and here I go!
*Weekly Weight Loss*

7-14-10: 281 (prior up to 289) Started Shake Diet Pre-Op (Size 24/26W pant/3X shirts)
7-18-10: 275
7-28-10 271 (Surgery Day)
8-27-10: 257 1 month post-op
9-24-10: 249 2 month post-op
10-25-10 232 (Weight at Surgeons office 3 months post-op!)
11-26-10: 221 (4 months post-op)
12-24-10: 214 (5 month post-op)
1-28-11: 203 (6 month post-op)
2-25-11: 197- (7 months post-op)
3-25-11: 196 (8 month post-op)
4-28-11: 191 (9 month post-op)
5-28-11: 190 (10 month post-op)
6-28-11: (11 month post-op)
7-28-11: (1 Year ANNIVERSARY)
2-14-13: 188 (have maintained)
SparkFriends

SparkTeams



My Ticker:
current weight: 192.8

Interact with APRILSHOWER555






Recent Blogs:

Profile


Member Since: 1/2/2008

SparkPoints: 5,393

Fitness Minutes: 2,834

My Goals:
2013 has many promises ahead. My first promise is to not lose interest! My second promise to myself is that I will keep my chin up, my eyes focused, and my heart open to get to my new destination!

My Program:
Eat healthy foods-
fruits and veggies,
Get my protein in,
Drink water,
and try to be active!



Personal Information:
I love adventure! I'm no longer a spectator, I'm active in life!!!!

Other Information:
Milestones:
Here I will mark down the 10 lb. milestones for motivation and keeping track.
Beg. 287lbs.
280-accomplished
270----7/28/10
260---- 8/15/10
250---- 9/21/10
240---- 10/11/10
230---- 10/29/10
220---- 12/10/10
210---- 12/29/10
200----2/18/11
190---5/07/11
180---(makeup)
170---(new athletic wear)
150--160 (Goal-TRIP)

Profile Image