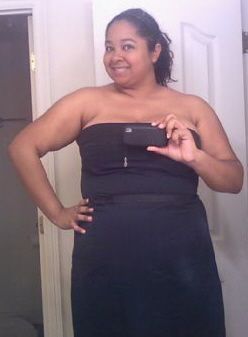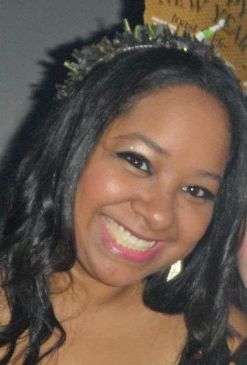 I have 18 pics in my gallery

Awards

Give yourself reasons why you CAN do it!
I'm 25 years young, a college student who recently acquired a vegan lifestyle. I used to love eating meat, cheese and basically any dairy product imaginable, especially chocolate and ice cream! I watched a film called Forks over Knives and it has changed my view point on my health. I know its still new to me but I have to take it a day at a time. Change takes time and requires HARD work but in the end I know it will be worth it!

BELIEVE IN YOURSELF AND IN EVERYTHING THAT YOU ARE. ...
I'm 25 years young, a college student who recently acquired a vegan lifestyle. I used to love eating meat, cheese and basically any dairy product imaginable, especially chocolate and ice cream! I watched a film called Forks over Knives and it has changed my view point on my health. I know its still new to me but I have to take it a day at a time. Change takes time and requires HARD work but in the end I know it will be worth it!

BELIEVE IN YOURSELF AND IN EVERYTHING THAT YOU ARE. KNOW THAT THERE IS SOMETHING INSIDE YOU THAT IS GREATER THAN ANY OBSTACLE!!
~~~~~~~~~~~~~~~~~~~~~~~~~~~~~~~~~~~~~~~~
STATS:
STARTING WEIGHT: 250.4
STARTING SIZE (BOTTOMS): 20-22
STARTING SIZE (TOP): XXL
STARTING BRA SIZE: 42 DD
STARTING BMI: 45.1 (very obese)
STARTING BF%: 55.3%
~~~~~~~~~~~~~~~~~~~~~~~~~~~~~~~~~~~~~~~~
SHORT TERM GOALS
GOAL WEIGHT: 200
GOAL SIZE (BOTTOMS): 14/16
GOAL SIZE (TOPS): XL
GOAL BRA SIZE: 38 D-42D
GOAL BMI: 39
GOAL BF%: 45
~~~~~~~~~~~~~~~~~~~~~~~~~~~~~~~~~~~~~~~~
~~~~~~~~~~~~
STARTING MEASUREMENTS
Neck: 15"
Bust: 49"
Arm: 17"
Wrist: 7"
Waist: 49"
Lower waist: 49"
Hips: 51"
Thighs: 29"
Calves: 18"
~~~~~~~~~~~~~~~~~~~~~~~~~~~~~~~~~~~~~~~~
WEEKLY UPDATES:
Starting Weight-250.4
Week 1--242.2 (-8.2)
Week 2--239.2 (-3.0)
Week 3--238.2 (-1.0)TOM
Week 4--236.4 (-1.8)
Week 5--233.2 (-3.2)
Week 6--231.4 (-1.8)
Week 7--230.0 (-1.4) TOM
Week 8--228.2 (-1.8)
Week 9--226.2 (-2.0)
Week 10--231.1 (+4.9) awful week!!!!!
Week 11--230.2 (-0.9) TOM
Week 12--228.8 (-1.4)
Week 13--230.8 (+2.0) ate horribly the week before! :(
Week 14--228.2 (-2.6)
Week 15--
Week 16--
Week 17--
Week 18--
Week 19--Should be close to 215 (214.4)
Week 20--
Week 21--
Week 22--
Week 23--
Week 24--
Week 25--
Week 26--Should be close to getting out of 200's (199.2)
~~~~~~~~~~~~~~~~~~~~~~~~~~~~~~~~~~~~~~~~
STARTING WEIGHT: 250.4
~~~~~~~~~~~~~~~~~~~~~~~~~~~~~~~~~~~~~~~~
Goal:...........................Reward:
210 lbs--
SparkFriends

SparkTeams



My Ticker:
current weight: 224.4

| | | | |
| --- | --- | --- | --- |
| 250.4 | 231.55 | 212.7 | 193.85 |

175

Recent Blogs:

Profile


Member Since: 1/25/2010

SparkPoints: 4,234

Fitness Minutes: 3,245

My Goals:
FIRST GOAL
250-210=40 pounds
~~~~~~~~~~~~~~~~~
SECOND GOAL
210-170=40 pounds
~~~~~~~~~~~~~~~~~
FINAL GOAL
170-135=35 pounds

My Program:
I am on a Whole Foods plan so I eat whole grains, fruit, veggies and soy. In other words I'm vegan. Just started this journey and everyday I'm learning something new about being vegan!

Profile Image