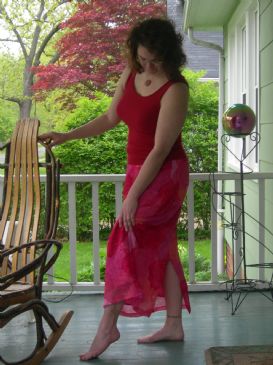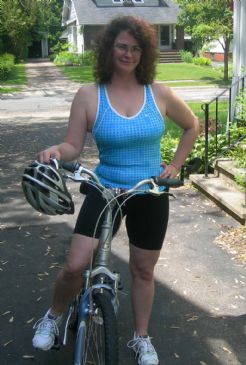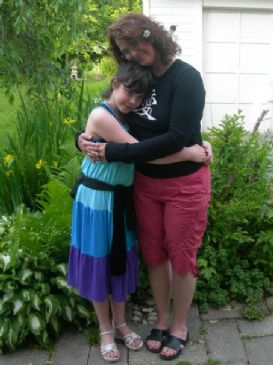 I have 29 pics in my gallery

Awards


Anne is RUNNING into 2011!!
I AM an ATHLETE AGAIN!!! & Sober since May 2009!!!
I began SP Feb. 2007 at 187#, and my hit my goal of 143# in June 2010 (I am 5'6"). I now use this wonderful resource to maintain this weight.

Harder, Better, Faster, Stronger!!!!!!!!!!
I completed the Couch to 5K program on April 20, 2008.
I run about 3 times a week.

Carpe Diem!
Kids and I ride bikes together! My iPod and water bottle go with me everywhere! Music is my biggest weight loss aid, ...
I AM an ATHLETE AGAIN!!! & Sober since May 2009!!!
I began SP Feb. 2007 at 187#, and my hit my goal of 143# in June 2010 (I am 5'6"). I now use this wonderful resource to maintain this weight.

Harder, Better, Faster, Stronger!!!!!!!!!!
I completed the Couch to 5K program on April 20, 2008.
I run about 3 times a week.

Carpe Diem!
Kids and I ride bikes together! My iPod and water bottle go with me everywhere! Music is my biggest weight loss aid, other than my supportive family. Incorporate your family into your fitness.

I try to keep a positive attitude & a sense of humor, while counting my blessings. I LOVE music, art, and writing.

~~~~~Anne's TOP 10 ways she gets it done:

1. Health and fitness are a way of living. MAKE the time for you, NO EXCUSES--you are investing in your future and the future of those you love.

2. Create small goals for your weight loss journey, and strive to meet them.

3. I eat 1300-1650 calories per day. Portion control is key--use measuring cups to gauge your intake.

4. Supplement cardio with strength training. Strong muscles will support your body during cardio, and muscle BURNS calories to maintain itself=BONUS!!! (Fat burns no calories)
I do 4 hours cardio and 1/2 hour strength training per week. If you hit a plateau, mix up your routine.

5. Water, Water, Water!!!--I average 8 cups per day.

6. Junk food/fast food have no place in a healthful diet: quit eating this garbage, and soon, you will NOT miss it. Limit sugar, salt, & alcohol.

7. Occasional favorite treats are fine--I love chocolate dipped strawberries! But don't make them a reward.

8. LOVE yourself. Forgive yourself if you have a setback, learn from it and move on. My good friend Ange has a quote in her signature; "I'm not telling you this is easy, I'm telling you this is worth it."

9. Avoid negative people...you might find people and loved ones who are scared or jealous of your positive changes, and will seek to sabotage you. They may be afraid THEY will have to change too, or don't want to lose the "old you." Stand your ground, since your TRUE friends will embrace you and celebrate your hard work!

10. Have fun! I have 35, 90-minute workout playlists on 2 iPods, that I custom-made myself. I MUST have music to workout to--it makes the time FLY by :)
SparkFriends

SparkTeams



My Ticker:
current weight: 143.0


Recent Blogs:

Profile


Member Since: 2/26/2007

SparkPoints: 22,158

Fitness Minutes: 7,758

My Goals:
2011 goal: maintain my 143 weightloss goal

Run a 5K in 2011 in less than 32 minutes

Met goal of 150# by end on Dec 2008. My new goal is to maintain this weight!


My Program:
I burn about 2500 calories per week.
My focus now is on running & other cardio, 4+ hours per week. I do 1 hour Strength Training each week. Calorie range 1300-1650.
8+ cups water per day.

Weekends are the hardest!!!

Music makes the workouts fly, while I get fly!

Personal Information:
Lifelong Cleveland, Ohio girl. Daughter in 8th grade, son in 5rd grade.

I have studied Tai Chi since 1990.

I have a full-time day job, but for fun I do art!--I like to focus my art work on computer components "up-cycled" into art.

Other Information:
I started a Sparkteam:

"MP3 Lovers Unite!"

For people who are looking for some motivating workout jams! Check it out.

Profile Image