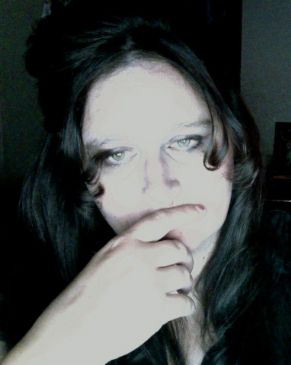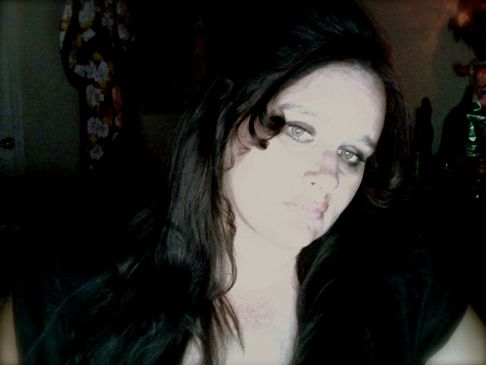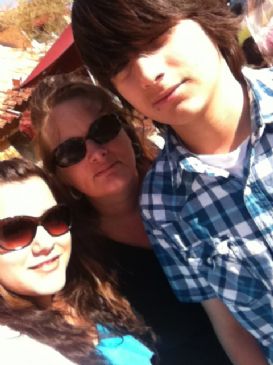 I have 9 pics in my gallery

Awards

Ankhesenamun
A student of Belly Dance , Spirituality , and Education I simply want to learn an share.


Many moons ago I was a dancer. I loved to dance , I practiced modern dance and it lifted me higher then any drug. Then life struck and so did weight. I allowed my own fears an insecurities to deem my own value. I stopped dancing.

After almost 20 years I have a made a commitment to STOP. Stop letting others ideals give me worth, stop putting my life on hold for my fears, ...
A student of Belly Dance , Spirituality , and Education I simply want to learn an share.


Many moons ago I was a dancer. I loved to dance , I practiced modern dance and it lifted me higher then any drug. Then life struck and so did weight. I allowed my own fears an insecurities to deem my own value. I stopped dancing.

After almost 20 years I have a made a commitment to STOP. Stop letting others ideals give me worth, stop putting my life on hold for my fears, stop dying and start living again.....

In the last year , prior to joining SPARKS , I have lost 60 pounds. Yeay for me! I have now come to a place where the weight is not coming off any longer. I need to up my activity. So, I decided with much hope in my heart to take up dancing again. To not be afraid of what others my think, (really they do not pay my bills so why even give them an ounce of energy)! I have after a long hiatus starting dancing again! All my jiggles and rolls undulate and move, and I am proud an happy I do!

I am student of Belly Dance at the Balli-Q Studio. With a great teacher who makes me comfortable and I love the feeling of being on the hard wood floors again. Weekly I get a good dose of reality when I have stare at myself in the studio mirrors, and I have come to realize that my fears were the biggest thing weighing me down.

My current goal to loose another 60 pounds , then move on from there. My most immediate I met, taking the class- tossing off the chains of fear and being me.

My Web Page http://crunchygooeysmooth.weebly.com/


SparkFriends

SparkTeams



My Ticker:
Pounds lost: 9.0

Interact with ANKHESENAMUN





Recent Blogs:

Profile


Member Since: 5/26/2012

SparkPoints: 877

Fitness Minutes: 370

My Goals:
A student of Belly Dance, Spirituality, and Early Learning. I am back in the studio after 20 years! Not letting anything WEIGH me down!

My Program:
I practice Belly Dance and am following the Mediterranean Diet. Which is whole foods, fruits, veggies, olive oil and wine!

Personal Information:
I am located in Arizona. A Literacy Specialist in a Elementary School Library. If you would like to chat you can reach me at Yahoo IM gypsy_moon3 or by email distressedangel@gmail.com

Other Information:
There is nothing to fear but fear itself- President Kennedy.

Music and Rhythm find their way into the secret places of the soul.
Plato

Love many
Trust few
and always paddle your own Canoe! ~Unknown

Curiosity will conquer fear even more than bravery will.
James Stephens

The enemy is fear. We think it is hate; but, it is fear.
Gandhi

Profile Image