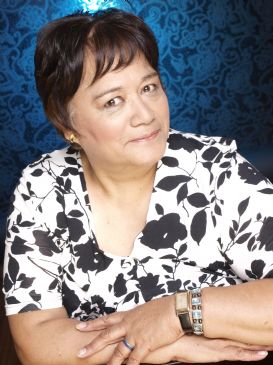 I have 3 pics in my gallery

Awards

Winning
We are in Spain holidaying and avoiding the New Zealand winter. Husband rented a flat in them middle of the city where we only hear Spanish. Have over eaten to the max and discovered the reason. Seen the beautiful Cordoba, amazing place. We are busy trying to learn Spanish from a text book and beginning to hear a few familiar words. Lord help us!!!!


If - By Rudyard Kipling

If you can keep your head when all about you are losing theirs and blaming it on you ...
We are in Spain holidaying and avoiding the New Zealand winter. Husband rented a flat in them middle of the city where we only hear Spanish. Have over eaten to the max and discovered the reason. Seen the beautiful Cordoba, amazing place. We are busy trying to learn Spanish from a text book and beginning to hear a few familiar words. Lord help us!!!!


If - By Rudyard Kipling

If you can keep your head when all about you are losing theirs and blaming it on you
If you can trust yourself when all men doubt you
But make allowance for their doubting too
If you can wait & not be tired by waiting
Or being lied about
Don't deal in lies
Or being hated, don't give way to hating
And yet don't look too good, nor talk too wise

If you can dream and not make dreams your master
If you can think and not make thoughts your aim
If you can meet with triumph and disaster
And treat those two imposters just the same
If you can bear to hear the truth you've spoken
Twisted by knaves to make a trap for fools
Or watch the things you gave your life to broken
And stoop to build them up with worn out tools

If you can make one heap of all your winnings
And risk it all on one turn of pitch & toss
And lose & start again at your beginnings
And never breath a word about your loss
If you can force your heart and nerve & sinew
To serve your turn long after they are gone
And so hold on when there is nothing in you
Except the will which says to them "Hold on"

If you can talk with crowds and keep your virtue
or walk with kings nor lose the common touch
If neither foes nor loving friends can hurt you
If all men count with you, but none too much
If you can fill the unforgiving minute,
With 60 seconds worth of distance run
Yours is the earth & everything that's in it
And which is all, you'll be a man my son
SparkFriends

SparkTeams



My Ticker:
Pounds lost: 60.0


Recent Blogs:

Profile


Member Since: 6/15/2010

SparkPoints: 5,802

Fitness Minutes: 1,313

My Goals:
To reach & keep my goal weight = 144.07
To have a creative life
esp in cooking
To be fit & healthy
To help my family & friends whose needs are similar to mine
To bring out the artist in me
To totally enjoy life



My Program:

Tracking my meals and exercise.
Drinking at least 8 glasses of water per day.
Doing daily exercise
having 8 hours sleep pn
Eat at the table not in front of tv
Write my journey in a journal
Planning meals in advance.
Walking every day for at least 20 to 30 minutes.
Aerobics 3 x a week
Yoga once pw

Personal Information:
I live in London UK & have done for 26 years.
I have been in the UK for 32 yrs pt of which was spent in my husband's home area in Tyne & Wear 50 miles from Scotland.
Due to stress my weight has crept up steadilly over the years
I am originally from Aoteroa New Zealand.
Kia ora to all other Kiwis on here

Other Information:
I have a leaning towards the spiritual which for me doesn't mean following any particular religion. I chose to become a Reiki practitioner a path which I really love & is non religious. Everything is going right 4 me thanks to my choice to work on myself.

Profile Image