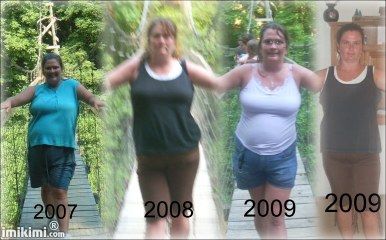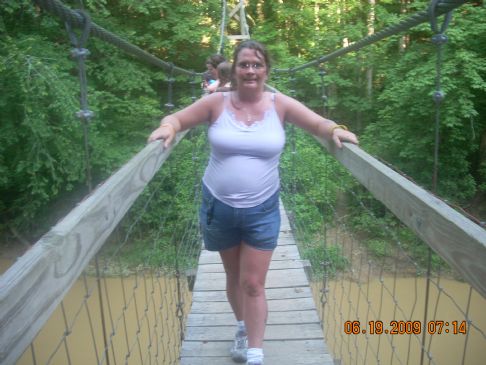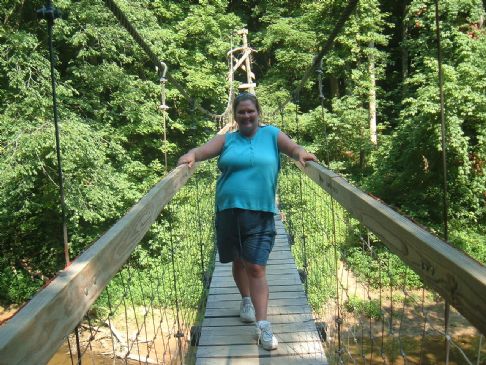 I have 25 pics in my gallery

Awards

LOVEING EVERY MIN OF LIFE RIGHT NOW
in a mother of 8 ! yes i said that ! but 4 are step kids and 4 are mine ! and im gonna be a grandmother soon by my 21 year old step daughter! i just stopped smoking too ! my family is my inspiration to do this and i want to make them proud of me



AND NOW A GRANDMOTHER WOW I NEED TO REALLY GET HEALTHY SO I CAN RUN AFTER THIS LITTLE ONE !



LIFE IS TO SHORT TO WAKE UP IN THE MORNING WITH REGRETS! SO LOVE THE PEOPLE THAT TREAT YOU RIGHT, FORGET ...
in a mother of 8 ! yes i said that ! but 4 are step kids and 4 are mine ! and im gonna be a grandmother soon by my 21 year old step daughter! i just stopped smoking too ! my family is my inspiration to do this and i want to make them proud of me



AND NOW A GRANDMOTHER WOW I NEED TO REALLY GET HEALTHY SO I CAN RUN AFTER THIS LITTLE ONE !



LIFE IS TO SHORT TO WAKE UP IN THE MORNING WITH REGRETS! SO LOVE THE PEOPLE THAT TREAT YOU RIGHT, FORGET ABOUT THE ONES YOU DON'T AND BELIEVE THAT EVERYTHING HAPPENS FOR A REASON! IF YOU GET A CHANCE , TAKE IT ! IF IT CHANGES YOUR LIFE , LET IT ! NOBODY SAID IT WOULD BE EASY, THEY JUST PROMISED IT WOULD BE WORTH IT !




My Diet Profile

CALORIES BURNED

*** Normal Daily Activity 1,800 calories/day***

NET CALORIES CONSUMED

**** Daily Goal 1,320 calories/day***

Daily Calorie Deficit : 480 calories

Projected Weight Loss : 1.0 lbs/week

*Net calories consumed = total calories consumed - exercise calories burned





GREEN FLAG
(Potentially Good for You)
Baked
Boiled
Broiled
Fat free
Fresh
Grilled
High Fiber
Light
Marinated
Multi-grain
Poached
Red sauce
Reduced
Roasted
Seasoned
Steamed
Stir-Fried
Vegetarian
Vinaigrette
Whole Wheat



RED FLAG
(Probably Bad for You)
Au gratin
Basted
Battered
Bearnaise (or hollandaise)
"Bet you can't finish it"
Bottomless
Breaded
Buttery / Buttered
Casserole
Cheesy
Country-style
Covered
Creamed / Creamy
Crispy
Crunchy
Escalloped
Fried / Deep fried
Giant
Loaded
Platter
Smothered
Stewed
Stroganoff
Stuffed
Value
Volcano
White Sauce





SparkFriends

SparkTeams



My Ticker:
current weight: 170.0

Interact with ANGELEYES78220







Recent Blogs:

Profile


Member Since: 6/30/2008

SparkPoints: 0

Fitness Minutes: 2,841

My Goals:
STAY SMOKE FREE AND LOSE WEIGHT AND STAY ACTIVE



ok i also need help with my weight !

My Program:
CHANTIX AND CINNAMON CANDY AND LOTS OF WATER

exercise at lest 30 min 3 times a week



Weights as of 10-10-08
Weight 154.6
Neck 13 ½
Arm 12 1/8
Bust 40 ½
Tummy 41 1/8
Hips 43 ¼
Thigh 22
Calf 14 ½


Measurements as of Dec 31,2008

weight 149.2
Neck 13 3/8
Arm 11 5/8
Bust 41 1/2
Tummy 37 5/8
Hips 42
Thigh 22 3/8
Calf 14

Personal Information:
WELL I STARTED THE LOSING WEIGHT THING BACK IN FEB. OF 08 I WEIGHED 160 SOMETHING THEN AND ITS TAKING FOREVER BUT I STILL SMOKED BACK THEN SO MABIE NOW THAT I STOPPED SMOKING IT WILL GET EASIER!

Profile Image