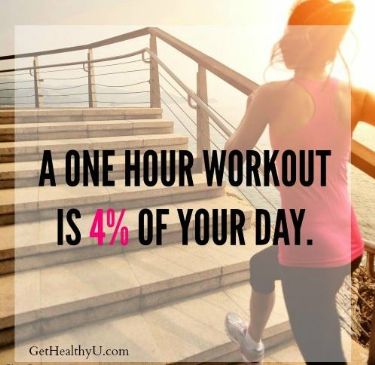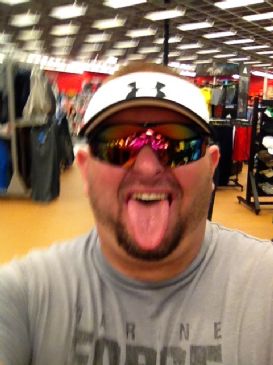 I have 49 pics in my gallery

Awards


GOAL: BE THE BEST I CAN BE IN 2014
Hi everyone and welcome to my world. I'm a 66 year old, happily married woman living in Central Fl. I've been a member of Spark since August 6, 2006. When I joined Spark, I weighed 150 pounds which was the most I ever weighed. I have reached my goal of 125 pounds, and my maintenance range is 125 to 127. I have been pretty close to that most of the time since June of 2008.
*********************************
Music is the prayer the heart sings.
...
Hi everyone and welcome to my world. I'm a 66 year old, happily married woman living in Central Fl. I've been a member of Spark since August 6, 2006. When I joined Spark, I weighed 150 pounds which was the most I ever weighed. I have reached my goal of 125 pounds, and my maintenance range is 125 to 127. I have been pretty close to that most of the time since June of 2008.
*********************************
Music is the prayer the heart sings.
********************************
Music is a moral law. It gives soul to the universe, wings to the mind, flight to the imagination, and charm and gaiety to life and to everything. - Plato
***************************
"Every time you are tempted to react in the same old way, ask if you want to be a prisoner of the past or a pioneer of the future." ~ Deepak Chopra ~
*************************
" When nobody else celebrates you, learn to celebrate yourself. When nobody else compliments you,then compliment yourself. It's not up to other people to keep you encouraged, it's up to you . Encouragement should come from the inside. " -Joel Osteen
**********************************
Looking for new ways to think in 2015?
Give up resentment and become more forgiving.
Give up hatred and return good for evil.
Give up complaining and be more grateful.
Give up pessimism and become more hopeful.
Give up worry and become more trusting.
Give up anger and become more patient.
Give up pettiness and become more noble.
Give up gloom and become more joyful.
Give up doubt and turn to God.
***************************
I believe God wants me to be an Encourager, so I try to do that whenever the opportunity presents itself. I want to have a Heart Attitude so I will listen for God's wisdom in every situation.
********************
This is my wish for you:
Comfort on difficult days,
Smiles when sadness intrudes,
Rainbows to follow the clouds,
Laughter to kiss your lips,
Sunsets to warm your heart,
Hugs when spirits sag,
Beauty for your eyes to see,
Friendships to brighten your being,
Faith so that you can believe,
Confidence for when you doubt,
Courage to know yourself,
Patience to accept the truth,
Love to complete your life.
- Anonymous
**********************
Our task must be to free ourselves by widening our circle of compassion to embrace all living creatures and the whole of nature and its beauty."
~ Albert Einstein
************************
You must take responsibility for your happiness. You're the one person you're never going to get away from, so you'd better learn to like yourself. It's impossible to enjoy life if you don't enjoy yourself. We have a well of wonderful things on the inside of us, and no matter what's going on around us, we can drink from that well within. We can find strength right there inside of us to do what we need to do. --Joyce Meyer
************************
This is for all the kitties I have lost and I hope it will help others who have lost their fur babies too. It was posted by Val on the Cat Lover's Team.

Cat Poem

They will not go quietly,
the cats who've shared our lives.
In subtle ways they let us know
their spirit still survives.
Old habits still make us think
we hear a meow at the door.
Or step back when we drop
a tasty morsel on the floor.
Our feet still go around the place
the food dish used to be,
And, sometimes, coming home at night,
we miss them terribly.
And although time may bring new friends
and a new food dish to fill,
That one place in our hearts
belongs to them. ... and always will.
by Linda Barnes
************************************
Cat Prayer

Now I lay me down to sleep,
I pray this cushy life to keep.
I pray for toys that look like mice,
And sofa cushions, soft and nice.
I pray for gourmet kitty snacks,
And someone nice to scratch my back,
For windowsills all warm and bright,
For shadows to explore at night.
I pray I'll always stay real cool
And keep the secret feline rule
To NEVER tell a human that
The world is really ruled by CATS!
Author Unknown
*******************************
"Be yourself. There is nothing more for you to do than to be the best YOU that you can - no imitation, no pretense, no guilt, no shame."
**********************************
A Note From My Cat... (we can all relate to this)

Hello. My name is Max, and my pets' names are Elayne and Arjay. They are the ones who give me food when ordered to, though they are a bit slow and often need to be reminded several times. I try to make the rules clear, but their comprehension is so limited. They have been telling me that you creatures don't understand our straightforward communications and that you prefer this complicated mess you call speech. Here is my first attempt to relay critical information to you using that medium; please respond and let me know how I'm doing.

These are the Rules; please familiarize yourselves with them thoroughly:

Petting:
This is permitted when I am in the mood. Be warned that my mood changes from moment to moment. When I wish you to stop, I will issue a warning look, or perhaps a firm pat with my closed paw. Please take the hint; after that first warning it can get ugly.

Combing:
Not permitted. Don't even think about it. I do a fine job of my own hygiene, thank you.

Chasing Strings & Stuff:
When I was young & foolish, I used to indulge you sometimes with this human game. I am now mature and have more important matters to attend to. Like naps.

The Sandbox:
Please keep it clean. I hate having to poop on the bare floor because someone's not doing his job.

The Patio Door:
Should remain open at all times, regardless of the weather. I've tried to explain this. Humans don't understand the simplest things. When I am inside sitting by the door and speak my command to you, it means open the door. You seem to get that, but then after I've gone through it you CLOSE it again? How dumb are you? Then I repeat the command, understandably, from the outside. You open it again and then what? As soon as I go through, it's closed. Sometimes I've tried NOT going through after commanding the door open, but you just close it anyway. We need to work on this one.

The Window:
This was obviously put there for me to see when there is a dangerous invader, in the form of another cat, on the other side of it. It's quite the clever invention, actually. It serves the purpose as well of thudding in a most satisfying way when I hurl myself against it, growling menacingly at the intruder. Please do not be alarmed by this; I am only protecting our territory.

Airlines Tags:
Forget about catnip. These are the real treat. Biting and licking them is so satisfying. However, I do not appreciate your taking these objects with you and leaving me here to contend with catsitter pets. The latter are inferior in quality and will simply not do. Good help is clearly hard to come by.Please leave the tags in place for me instead of going out for new ones.

The Car:
Whoever came up with this infernal machine should be kept awake all night with catfights. And his (or her) clothes should be left on the couch to accumulate infinite sheddings. They should be cared for by catsitters forever.

I think I've spent quite enough time at this. If there are any errors in the text, you may attribute them to my pet's inadequate translation or transcription abilities. I shall attend to more important matters, now that it's dark out. If you should happen by you may see me through the window, keeping watch.
Max
***************************





Current Status:


SparkFriends

SparkTeams



My Ticker:
current weight: 131.8

Interact with ANGELBELIEVER







Recent Blogs:

Profile


Member Since: 8/2/2006

My Goals:
To remember that my body is the Temple of the Lord and is only loaned to me. So, I want to be as healthy as I can be. I want to take care of that Temple. I want to stay between 125 and 127 lbs.

My Program:
1. Track, weigh and measure everything I put into my mouth.

2. Go to Curves 3 times a week and do 20 minutes on my treadmill on my off days from Curves.


Personal Information:
I'm a native of NE Pa, and moved to central Fl. with my husband, Arjay, in 1980. We have a cat named "Max"who is my little black panther. He's solid black with amber eyes.

I am a professional saxist and am the other half of a duo named "Grace Notes." My friend Debbie plays keyboard, both organ and piano and "keyboard". She also plays sax and accordion. We believe our playing for others is our ministry and we always keep God as our focus as we play our programs.


Other Information:
Hobbies include, but are not limited to the following:
Reading: Both religious and secular books.
Music: Classical is my first love, then religious, broad way shows and some jazz..
Sports: Football, (Go Bucs, Go Eagles and Go Steelers) Ice Hockey (Go Bolts) and car racing.



Profile Image