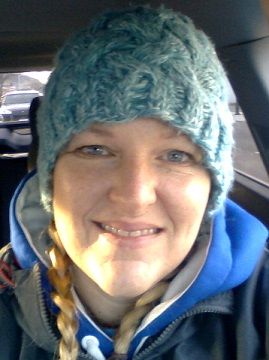 I have 7 pics in my gallery

Awards

300 miles in 2015
"Remember: All that counts is how you do today. Take it day by day and those days will add up in the long run."

I'm focusing only on walking (rather "covering on foot") 300 miles in 2015. My real hope is to far surpass that, but it's a good goal to begin with.

Overeating has me 68 pounds overweight as of Jan 1, 2015. Walking and tracking what I eat are the first (literal) steps to reaching my mileage goal and weight-loss goal for this year.

January: 10.1 ...
"Remember: All that counts is how you do today. Take it day by day and those days will add up in the long run."

I'm focusing only on walking (rather "covering on foot") 300 miles in 2015. My real hope is to far surpass that, but it's a good goal to begin with.

Overeating has me 68 pounds overweight as of Jan 1, 2015. Walking and tracking what I eat are the first (literal) steps to reaching my mileage goal and weight-loss goal for this year.

January: 10.1 miles
February: 0 miles
March: 9 miles
Qtr 1 check in: 19.1 mi of 300 = 280.9 to go
April: on 4/17 so far 10.8
4/1 - 1 mi
4/2 - 1 mi
4/8 - 1.5 mi
4/11 - 3.1 mi
4/14 - 1.4 mi
4/16 - 1.2 mi
4/17 - 1.6 mi



SparkFriends

SparkTeams

My Ticker:
Pounds lost: 7.8


Recent Blogs:

Profile


Member Since: 1/9/2009

SparkPoints: 27,117

Fitness Minutes: 21,210

My Goals:
2015: Lose 52 pounds.
2016: Lose 16 pounds.

Friday is my weigh-in day.

Yearly Summary:
Jan: -13 lbs!
Feb: +5.6 lbs
Mar:
Apr:
May:
Jun:
Jul:
Aug:
Sep:
Oct:
Nov:
Dec:

My Program:
My program is a sound one: Tracking what I eat, paying attention to serving sizes, focusing on eating whole foods instead of processed/pre-packaged foods, and exercising regularly. So why is it so hard for me to follow my own advice?

Personal Information:
I'm 44 and too young to be old and fat. I want to be a confident strong woman instead of a woman withering inside an overweight and unhealthy body.

Other Information:
I must remember to pray every day for God's strength to get me through. I am taking action to restore the athletic body He blessed me with.

Profile Image