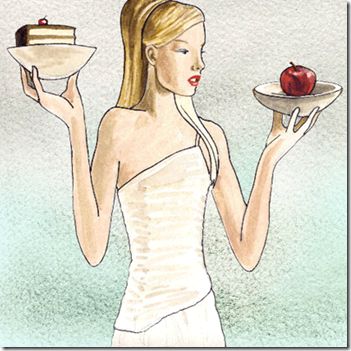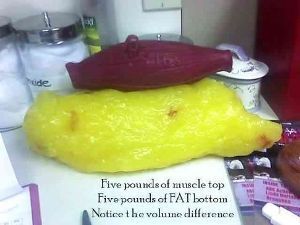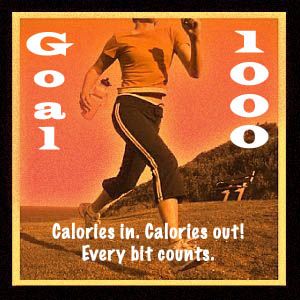 I have 18 pics in my gallery

Awards

Renegades…..RESOLUTE
The Plan: Keep it Simple!
Drink 8 glasses of water everyday.
Eat a lot of Freggies.
Minimize meat portions.
Don't skip breakfast.
Leave Dessert to the weekend.

Workout plan
Walk 4 miles, 3 days/wk
Add ST back in

2013 - Fitness Goal: Learn to Swim

My reasons to live healthy out number my excuses.

"We are what we repeatedly do.
Excellence, then, is not an act but a habit."
-Aristotle ...
The Plan: Keep it Simple!
Drink 8 glasses of water everyday.
Eat a lot of Freggies.
Minimize meat portions.
Don't skip breakfast.
Leave Dessert to the weekend.

Workout plan
Walk 4 miles, 3 days/wk
Add ST back in

2013 - Fitness Goal: Learn to Swim

My reasons to live healthy out number my excuses.

"We are what we repeatedly do.
Excellence, then, is not an act but a habit."
-Aristotle

" I can't change the world, but I can change myself."
--Gandhi










***************************************
Inspiring words from others...

FITWITHIN, motto is, Keep It Moving! TO Keep On Losing!

It's all about choices and learning to make the ones that don't expand the hips. ~Me

"There's a difference between interest and commitment. When you're interested in doing something, you do it only when it is convenient. When you're committed to something, you accept no excuses, only results." Kenneth Blanchard


"If we don't change the direction we're going, we're likely to end up where we are headed." Chinese proverb

"Pleasure is always derived from something outside you, whereas joy arises from within."
--Eckhart Tolle

"Things which matter most must NEVER be at the mercy of those which matter least" --Author?

If you want something that you've never had, be willing to do something you've never done.

Time to do something different!

It's all about choices and learning to make the ones that don't expand the hips. ~Me

WHAT YOU DO, DO WITH JOY!

If you're going to be doing something, do it with joy. Even if it's not normally a joyful activity, you can add your own unique joy to it.

You can always choose to be positive and enthusiastic about life. No person, circumstance, or sequence of events can keep you down.

If you constantly fight against what you're doing, you'll make yourself miserable and you'll destroy your effectiveness. That's certainly not an outcome you would willingly choose.
So choose instead to put your own unique joy into whatever you're doing. Make the experience a positive one just because you can.

Yes, there are plenty of problems and tragedies and no, life is not always pleasant. That�s precisely why it�s so powerful and important for you to add as much joy as possible to life.
In every activity and in every tiny corner of your world, put a little extra joy. You�ll quickly find it makes a big, big difference.

Ralph Marston
SparkFriends

SparkTeams

My Ticker:
Pounds lost: 1.0


Recent Blogs:

Profile


Member Since: 6/29/2009

SparkPoints: 24,288

Fitness Minutes: 22,858

My Goals:
Live healthy. Teach my children to live healthy.


My Program:
Updated: 01.16.13 BLC21 Start date

*Use the CICO Report: Track my nutrition & exercise

*Drink a Pitcher of H2O: 8 (8 oz) glasses of water minimum

*EXERCISE TOOLS
- Jillian DVDs
- Running -C25K to start
- Strength Training
- Cardio - Use DVDs
- SparkTeams

*Drink alcohol in moderation.

Profile Image