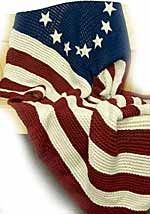 I have 23 pics in my gallery

Awards

Perseverance is key....
I lost 60 pounds several years ago, and was able to keep it off until "life happened". I had given my eating habits over to God and had asked Him for the strength to help me not turn to food during the emotional times. He had given me all of the strength I needed.

Then several years ago, I had several life struggles throw me for a loop. Next thing I know I had gained 30 pounds because I once again turned to food for emotional support.

The only thing now is, I am ...
I lost 60 pounds several years ago, and was able to keep it off until "life happened". I had given my eating habits over to God and had asked Him for the strength to help me not turn to food during the emotional times. He had given me all of the strength I needed.

Then several years ago, I had several life struggles throw me for a loop. Next thing I know I had gained 30 pounds because I once again turned to food for emotional support.

The only thing now is, I am at that dreaded part of life, where my body pretty much does what it wants to do, and I just don't drop the weight like I used to. I will do really good, and as soon as I weigh and the scale doesn't drop, I get discouraged and start eating again. That has to change. No matter what the scale says, I have to eat to live and not live to eat.

I also now know what "mid life crisis" means. I mean do they really have to call over 50 the senior years. The first person that says I am in the geriatric generation may get walloped. I don't feel senior. I have to quit listening to the nay sayers and listen to those around me that are still going strong and are a lot older than me. I will overcome!!!!

08/26/10
I decided to update my page title today. It's been several months now, and I am doing pretty good. I won't make it to my goal by September 1st, but that's ok. I know why. When I logged back on to SP back in February, I just didn't give it my all. In April, I had a health scare, and it let me know what I had to do to get healthy.

Now after this length of time, I know it is the dangerous time in my weight loss journey. My clothes are fitting better, I feel somewhat content with my current weight. That's when the boredom sets in. I can't let that happen, so as I live strong, I must stay strong so I can reach my goal weight, and a goal of being healthy.

03/08/2012
It's been right around 2 years since I logged back on to Sparkpeople and restarted my journey. I have had several ups and downs along the way, but don't we all. As of this morning, I finally hit my goal of 155. There were a few times after not losing, that I thought about putting my goal weight higher. I even did it once, but in my heart, I was not satisfied, so I put it back down to my original goal. I haven't logged it on to my ticker yet though. I seem to hit a number, then ride the roller coaster for awhile. I thought I would wait a few days to make sure it sticks.

08/11/2012
Perseverance: the act of persevering, continued patient effort




Current Status:


SparkFriends

SparkTeams

My Ticker:
current weight: 168.5


Recent Blogs:

Profile


Member Since: 4/20/2009

SparkPoints: 25,433

Fitness Minutes: 17,918

My Goals:
Lose 25 to 30 pounds
Get healthier

My Program:
MINDFUL EATING!

I am trying to let God take over my emotional eating, and seek him instead of the food. And should I mess up, I don't want to beat myself up and just get back on track at that moment.

Fear not, for I am with you; Be not dismayed, for I am your God. I will strengthen you. Yes, I will help you. I will uphold you with My righteous right hand. Isaiah 41:10

Other Information:
You must believe you can do this. It doesn't matter how often you have failed in the past; your past does not equal your future. What matters now is focusing on what you want, identifying what you need to get it and taking action. Your health and happiness are important, so stand strong. Dr. Mike Moreno

...aiming for reality instead of perfection, and settling for what you can actually get done. Reba McEntire

We can spend countless hours complaining about what we cannot control, or we can spend our time finding a solution to a problem we can. Kate Brewer, PT

Profile Image