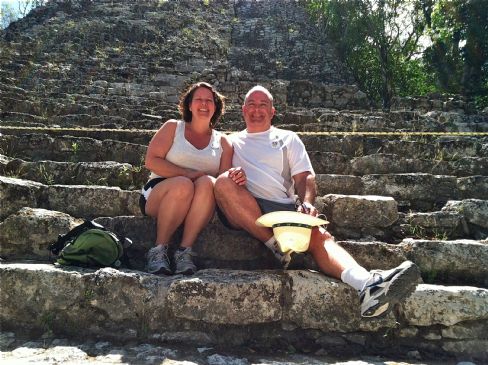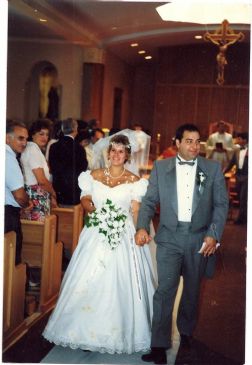 I have 48 pics in my gallery

Awards

STILL afraid to succeed?? REALLLLLYYYYY??
Start from the top and go to the bottom - you can see where my journey began (well after "traveling" down my path for 16 months.) I update along the way, with the latest update written on November 30, 2013. Happy Reading - and let my journey inspire yours. Not sure where the quote came from, but 'NEVER GIVE UP, NEVER SURRENDER'.

WRITTEN SOMEWHERE AROUND DECEMBER 2010 - It's been about 16 months that I have been maintaining my 50 pound weight loss, 30 pounds shy of my ultimate ...
Start from the top and go to the bottom - you can see where my journey began (well after "traveling" down my path for 16 months.) I update along the way, with the latest update written on November 30, 2013. Happy Reading - and let my journey inspire yours. Not sure where the quote came from, but 'NEVER GIVE UP, NEVER SURRENDER'.

WRITTEN SOMEWHERE AROUND DECEMBER 2010 - It's been about 16 months that I have been maintaining my 50 pound weight loss, 30 pounds shy of my ultimate goal. In January 2009, I began my journey to a healthier me. By July 2009 I had hit 162, down from 212.5. But my highest that I know of was 219. I was a woman who was severly lacking self confidence. During the beginning of my journey I was able to dig deep enough to recoup some of that self confidence. I had found enough to sign up and compete in my first sprint triathlon, which took place on September 13, 2009. I did it along side my very cherished Sister-in-law, Jeanne. We began our journey side by side and we achieved this very powerful achievement together. She was so implemental in me feeling strong enough to take on my journey and continue it. Lately I have been feeling a deep fear of gaining this weight back. You'd think that would be reason enough to take my journey to the next level, but I was battling against an equally powerful fear of achieving my goal. Why is achieving my goal so frightening? That is something I continue to explore. I am digging deep into my heart and soul to understand it. I have realized over the last year that although I had 80 lbs. of physical weight to lose I was carrying around much more emotional weight. I'd venture to say closer to 200 pounds of emotional weight needing to be shed. I have come a long way, physically and emotionally and in the grand scheme of things the 30 lbs. I have left are not terribly a lot. The emotional journey is much more difficult. It requires that I dig deep and try to find out why my weight is controlling me. Why I struggle to take control of it. Until right now, I had been letting my fears stifle my progression. I have come very far. I have made healthy changes that are lasting. I still exercise 4-6 times per week, drink 8 cups of water daily, make healthy decisions, among others. But I have slacked in journaling my food, strength training has fell by the wayside, I indulge in treats a little too often and I overdo food in general. So, how do I overcome my fears?? I continue to explore myself and my emotional connection to food. I try to understand and eliminate my fears. I take my exercise up to the next level and I make healthier decisions more often. *** DECEMBER 31, 2010 - UPDATING MY INTRO NOT NECESSARY - ALL THE SAME SUCCESSES AND STRUGGLES REMAIN THE SAME, BUT 2011 IS A NEW YEAR AND I STARTED TO REGROUP LAST WEEK - DIDN'T WANT TO WAIT UNTIL 2011. SAME 30 POUNDS NEED TO BE GONE AND MY HEALTH REMAINS VERY IMPORTANT. I focused on training for my 2nd triathlon which my husband, John and I did together, on July 18, 2010. This was his first TRI and it took place on our 23rd wedding anniversary. I continue to remind myself that I am worthy and that with every step I take I am that much closer to achieving my ultimate goal, being healthy, physically and emotionally. February 9, 2011 - the journey continues - little changes equals long term results. I won't give up.

UPDATE: September 14, 2011 - apparently my fear of reaching my goals remains - I love rereading my intro, it reminds me of where I was and where I remain. I continue to struggle, but not give up. I know I have fallen back on some old bad habits, but I am aware and trying to move in a healthier direction. I just completed my 3rd Triathlon - again with my SIL, Jeanne (Healthy4Jeanne). It was great. But it was my hardest thus far. It's proof that the slips that I have had are impacting my health. I won't give up - I will continue to explore the meaning behind my struggles and I will reach my weight goals. More importantly, I will reach my SELF-ESTEEM goals - I will be healthier, I deserve it!!!

UPDATE - June 2, 2012 - Again, I read and reflect and realize that I am still traveling down the same path. I don't think at present it's necessarily the best path for me, but it's MY path. I am CHOOSING to be on it. The only way to change my outcome and dissolve my fears is to do something about it. I need to change my path a little. I need to veer off from my "comfort" zone, which really isn't comfortable, yet I guess comfort trumps fear of change. Or maybe it's fear of failure or fear of success. Again, the fears remain and what the fears are remain and I continue to explore them to try to alleviate them. So, what's in my future?? What am I going to do about changing my path? I'm not 100% sure - I need to do a little more thinking. But I DO KNOW that I truly have not given up!!! I still ran a 5k this spring and have already registered for my 4th Triathlon (August 19), A century bike ride (September) and another 5k in October!!! I smile at my challenges today, because I may not be making the progress I want, but I still see how far I've come. Not selling myself short, don't you either!!!

UPDATE - November 30, 2013 - boy the time sure does fly. Why is it that all that I have written remains unchanged? Old habits resurface and soon take over the newer healthier ones. I am not pleased with my choices, yet I don't make different ones. Oh, well, I do for a short time and then I revert back to food trumping any and everything. The one healthy thing that remains is my exercise. I did complete my 4th triathlon. This year I opted to not do one. I did not do the Century bike ride last year, but I did keep active. So, yes, this year I chose not to do another triathlon. I'm not sure why, because I do love it. Sprints are fun. They are short and they allow you to train in various disciplines. I don't get bored. But what I chose to do was some sort of "run" every month. I started in March. They have been mostly 5ks, but I also did a 4 miler and 2 5 milers. Also, when I sprained my ankle in September I opted to pass on that month, The Shape Diva Dash - that was a total bummer, but what i did instead was 2 events in October. Honestly, one of my dreams came true. I have been wanting to take active vacations with my hubby and we did it this year. It was supposed to be in the Smoky Mountains hiking with a large group of people, but a last minute government shut down, closed the National Parks - A big disappointment and a fair amount of money wasted. The coordinators didn't leave us lingering and lazing around though, we were able to hike 13.5 miles one day and 9 the next. It was fun and I was with my cousins, so it still felt like a little treat. The 2nd event for October was a 5K and last Sunday I did The Slattery's Turkey Trot - 5 miles. I was slower, but I did it. I ran it and it was freezing. 5 years ago I would have never signed up for it and if I had I would have looked for every excuse in the book to get out of it, but I didn't. Well worth it!!! I have been blessed to have many people in my life who are aspiring to improve their health too, so I haven't had to do many alone. My blessed running "partners" (we start together, but run and cross the finish separately) are my 22 yo son, Kurt, my great friend, Fran (most have been done with her), a friend I seemingly inspired to run, Tammy and others who have just joined in the fun one way or another. So, I may be 10 pounds heavier and I may not be eating the healthiest, but I haven't given up and I haven't fallen completely back to the OLD Amy. I've stumbled and fallen off the path and remained on the less beneficial path, but I am moving back over. I like the healthier me. I need my confidence back.


1/16/09 - 212.5
1/23/09 - 208
2/1/09 - 204.5
2/8/09 - 202.25
2/15/09 - 201.75
2/22/09 - 201
3/1/09 - 196.5
3/8/09 - 195
3/15/09 - 193
4/14/09 - 186.5
5/5/09 - 182
6/11/09 - 172.5
11/09/09 - 161.0
12/10/09 - 159.5
12/28/09 - 162
1/21/10 - 161.5
5/5/10 - 156.5
12/30/10 - 159.5
2/3/11 - 159.5
3/11/11 - 158
8/20/11 - 163.5
9/9/11 - 162.0
1/1/12 - 167.5
1/11/12 - 167
1/18/12 - 164
1/25/12 - 163
6/1/12 - 166
11/30/13 - 173.5
SparkFriends

SparkTeams

My Ticker:
current weight: 173.0

Interact with AMYJEANHEALTHY







Recent Blogs:

Profile


Member Since: 3/15/2008

SparkPoints: 42,860

Fitness Minutes: 89,605

My Goals:
Weight goals!!!
Starting weight -January 11, 2012 - 167
Highest weight ever 219


Fitness Achievements
** 4 5k's
** 3 Triathlons
** metric century bike ride
**more to come as I think of them.

My Program:
** Whole food/Vegetarian
** Water 8-12 cups daily
** 10 servings of fruits and veggies daily
** Stop eating 2 hours before bed time (roughly 9p).
** Exercise (this is so second nature for me - I love different activities and the gym, but ST 2x/week I promise to include ST in my exercise regime!!)
** floss daily
** Journal food daily
** Journal emotional connection to food
**eat slowly
** one serving - wait 15 minutes, if still hungry then go for a little more.
**core work - I need to strengthen the core for my back if for nothing else.



Personal Information:
I am 47 yo wife and mother. My husband John and I have been married for 26 years. He is my rock and my biggest fan. We have 2 boys (nearly 26 and 22). I am focusing on improving ME so that I can be a better wife, mother, sister and friend.

Other Information:
I am a Sign Language Inerpreter and love my job and the people I work with. I love to read non-fiction books on hauntings. I enjoy learning about the paranormal, ghosts/spirits and wish I had the sensitivity to experience myself. And I love dragonflies! Did you know that dragonflies will let you pet them? It's an amazing experience. It's a feeling of connecting with nature.


"Dragonfly"
(Odanta's)

If anything is of no coincidence, but of destiny I read in your life, the selection of your choice of the Dragonfly. It is of this creature that one should know brings the light of transformation. Dragonfly is the essence of the winds of change, the messages of wisdom and enlightenment, and the communication from the elemental world, to seek out the parts of your habits which need changing; to guide you through the mists of illusion to the pathway of transformation into your life.



Profile Image