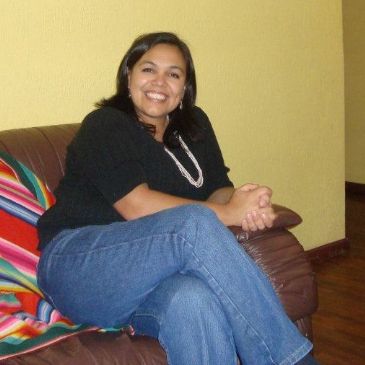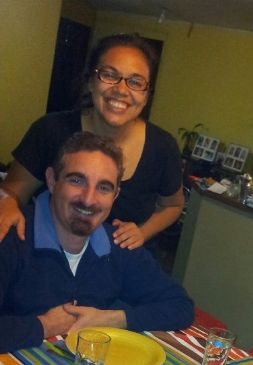 I have 13 pics in my gallery

Awards

One step at a time
Second time around Sparkpeople.
Still the same ideas, although this time I discovered running, I love it and enjoy it. Also, I want to stop yo-yoing with my weight. I want to reach my ideal weight before I turn 40 and then maintain it. I want exercise to be part of my lifestyle, and my family's.
I restarted May 2013 with a starting weight of 83 kgrms or 182.6 pounds with a BMI of 30.5 meaning Obesity. I watch my portions, try to eat healthier (1500-1800 calories a day) and go to the ...
Second time around Sparkpeople.
Still the same ideas, although this time I discovered running, I love it and enjoy it. Also, I want to stop yo-yoing with my weight. I want to reach my ideal weight before I turn 40 and then maintain it. I want exercise to be part of my lifestyle, and my family's.
I restarted May 2013 with a starting weight of 83 kgrms or 182.6 pounds with a BMI of 30.5 meaning Obesity. I watch my portions, try to eat healthier (1500-1800 calories a day) and go to the gym 4 times a week. When I started I could not run 5 minutes.
8 months later I crossed midpoint (my goal is to reach 59 kgrms or 129.8 under 130), having lost 13 kgrms/28.6 pounds. I am now at 70 kgrms/154pounds. But I am able to run 10 kilometers (6.3 miles) in 60 minutes.
After hitting a plateau for the last two months, my next inmediate goal is to reach 68 kgrms/149.6 which will put me (finally) in a normal BMI.
After that, is only 9 more kilos to go!
Wish me luck.
________________________________________
___________
I have had a few extra pound all my life (I'm 34 right now). In high school there were only six girls in my class and I was the heaviest, even though I do not think I was too heavy (I have NO idea how much I weighted back then).

My mother is and has always been overweight, specially after going through five pregnancies. I remember her starting diets every now and then and my father not being supportive of her efforts. One good thing that I am grateful about is that I do not measure people, or my self, by physical appearance. I truly admire fit people, specially those that are not obsessive about it and that truly enjoy sports and physical activities. My mother always told me I was beautiful, and that is how a I feel about myself. I also believe that what truly defines a person is his/her character, which (I define) as an expression of their virtues, qualities and spiritual reality (how the person serves the common good, how lives according to principles, how it responds to life's tests and events).

On the down side, I can gain 20 pounds, and really not realize (do I lie to myself?). But since becoming and adult I have come to realize that I respond to life's stress through eating. I have to add that I am an ideas-oriented person, meaning I love reading, sitting in front of a computer, writing, reflecting (pretty sedentary activities). My conclusion is that I am an emotional eater and that portion control is my biggest challenge.

Looking back to my life, this are some highlights:

18: I looked thin, used miniskirts and a size 8 GVNY black jean (that I still keep as a reminder), but I never ventured to use a bikini because my tummy has always been fluffy.
21: A not-so-close-friend told me at a party that I was getting fatter (after not seeing me for two years). I was really surprised, offended and shocked at the moment. But I weighted my self and I was 158,4 pounds. I decided to do something about it and started going to the gym for an hour three times a day and eat a little more healthy. In five months I was down to 140,8 (almost 20 pound less). I felt great.
26: am back at 158,4 my life at that moment was really difficult, my DH had no job, we were having financial difficulties, but above all we had fertility problems.
28: I lost don't know how many pounds, only eating better, no exercise at all. I estimate probably around 20. We both got great jobs and advanced regarding the fertility issues.
32: I got pregnant (after several treatments) and my starting weight is 182,6 (heaviest in my life). Finish the pregnancy with 213,4 (now this is my heaviest). But the good news is that I lost all my pregnancy gain in the first three months (my advice breastfeed!)
34: november dieted really strict for a month and lost 10 pounds. I'm now at 170.
I really want to get fit for my next pregnancy and stay fit.

My goals and rewards (still to finish):

165: an afternoon out in my favorite book shop
160: dine out (to a really healthy restaurant)
155: a new haircut
150: travel to see my a friend
145: three new tops
140: a day spa (or at least a great massage)
135: a nice new dress
Final: 130

SparkFriends

SparkTeams

My Ticker:
current weight: 163.0


Recent Blogs:

Profile


Member Since: 1/18/2009

SparkPoints: 12,753

Fitness Minutes: 11,502

My Goals:
New Goals
160 Travel to home town GOAL MET!!! and reward too :D 15SEP2012
(158.4 weight Oct 2002) GOAL MET 04OCT2012
(156.2 half way) GOAL MET 31OCT2013

151.8 out of overweight, by Nov 20, 37th BDay Party
(149.6 minus 15k, under 150)
143 (3/4 of desired weight loss) by Dec 20, buy swimming suit and beach holiday
(140.8 weight DEC 98)
(138.6 minus 20k by jan 2013)
132 by March 9, 2013
129.8 by March 21, start TTC B#2




_____________
Old goals
165: an afternoon out in my favorite book shop
160: dine out (to a really healthy restaurant)
155: a new haircut
150: travel to see my best friend
145: three new tops
140: a day spa (or at least a great massage)
135: a nice new dress (or a bikini if I dare)
Final: 130

My Program:
running on the park, 3 times a day 30 minutes at least
walking on the park, 3 times a day 60 minutes
___________
treadmill 35 min, 6 days x week
pilates 1 hour, 3 times x week
1500-1800 calorie intake
__________
10 daily fit minutes
10 min walking three times a week
1500 max calories per day

Profile Image