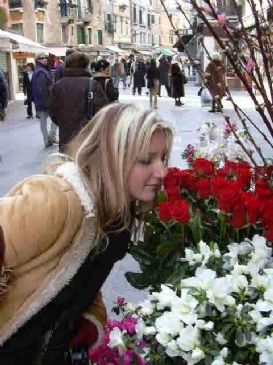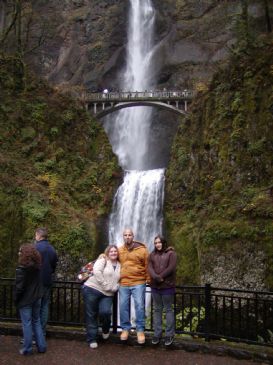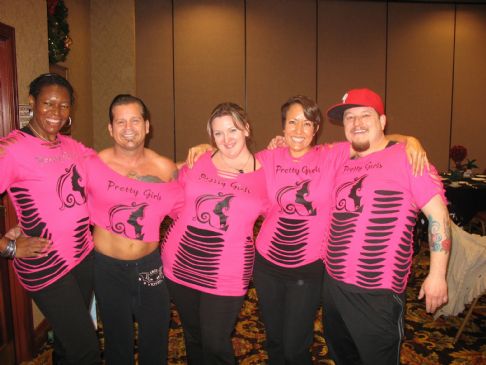 I have 36 pics in my gallery

Awards

Balancing...
Stress is a BIG reason why I am over-weight. I realize I don't handle it well- emotional eating & excuses have definitely been my crutches in the past. This is something I am trying hard to work on by recognizing it BEFORE it happens (instead of AFTER). Easier said than done I know!

In my past, I have dealt with a lot of stress:
* Back injury (car accident- hit by a drunk driver- fractured L5)
* Working FT + college FT
* Ended a toxic emotionally abusive ...
Stress is a BIG reason why I am over-weight. I realize I don't handle it well- emotional eating & excuses have definitely been my crutches in the past. This is something I am trying hard to work on by recognizing it BEFORE it happens (instead of AFTER). Easier said than done I know!

In my past, I have dealt with a lot of stress:
* Back injury (car accident- hit by a drunk driver- fractured L5)
* Working FT + college FT
* Ended a toxic emotionally abusive relationship (studied abroad in Italy to get away from him)
* Hospitalized for E. Coli- food poisoning (which lead to stomach meds & dietary habits that caused some weight gain)
* 4+ years in an extremely stressful job environment that was not a good fit for me (social worker)
* Family issues- including Baby mama drama (Future Step-daughter's Mother passed away- drug overdose) & subsequent severe behavior issues from future step-teenager
* I could seriously go on & on but I won't.

I have realized that there is always going to be some obstacle to overcome, there will never be the "perfect" time to work on losing weight & getting healthy. THAT IS LIFE! I am making myself a priority and I am trying to achieve some sort of balance in my life- losing weight and getting healthy are two major steps in that direction :)

SparkFriends

SparkTeams



My Ticker:
Pounds lost: 61.5

Interact with AMBERLYNN777







Recent Blogs:

Profile


Member Since: 7/9/2009

SparkPoints: 27,900

Fitness Minutes: 35,606

My Goals:
I am trying to lose a lot of weight (@ least 100# but I'll decide how much more when I get there). I don't have a specific number in mind (one reason I don't post #'s)- I'm just going for looking & feeling healthy!
I would like to lose weight before getting married and having kids.

For the weight that I have lost so far I have rewarded myself by getting two tattoos, a Coach purse (used) and a white-water rafting trip with my honey.
NEXT GOAL: To lose weight gained during holidays & on vacation (onederland). *REWARD* NEW Coach purse- I bought it on sale already but not allowed to use it until I get to my goal! Until then, I stare at it for motivation!
NEXT GOAL: Get to the weight it says on my drivers license (tehehe) *REWARD* Laser hair removal? Haven't decided on this for sure.
NEXT GOAL: First "goal weight" Wedding plans?? Baby plans?? I can't think of a reward that tops that ;)

My Program:
A couple years ago I did the Optifast Meal Replacement program that was doctor supervised. I still attend support meetings for that group once/week & I still use a lot of their meal replacement products. My plan is to stay within caloric guidelines (BMR test shows 1660/day to lose), drink 8 glasses of water minimum, exercise on a regular basis (3-4x/week). I am also trying to control my stress level by taking a class on anxiety/stress management/mindfulness. I also see a chiropractor & get a massage @ least 1x/month to control symptoms.
In order to avoid excuses for not exercising I have something planned EVERY DAY. I may not do something every day, but I aim for 3-4x/week- so if something comes up one day I can sub another day- NO EXCUSES!!
Exercise:
Mon. -Soul Line Dance
Tues. - Zumba
Wed. - Soul Line Dance
Thurs. - Weight Loss Group & Zumba
Fri. - Soul Line Dance
Sat - Zumba OR strength train
Sunday- yoga OR rest?

Personal Information:
Let's see~ I live in Sacramento, with my wonderful fiance Anthony, his daughter Sabrina, our three cats Honey, Marley & Belly, plus our dogs Buddy, Sookie and Lucy. I am currently an analyst working in a Breast & Cervical Cancer Treatment Program, so while I love what I do because I get to help people, I am pretty sedentary and am sitting ALLLL DAY.

I graduated from UC Davis with a BA in Psychology but I'm not finished yet!! I plan on continuing with grad school soon, starting a Masters in Gerontology program in the Fall of 2013... I'm SO afraid to gain a bunch of weight when I go back to school!

Other Information:
Two favorite quotes:

"Learn as if you were going to live forever. Live as if you were going to die
tomorrow." - Mahatma Gandhi

"BE the change you want to see in the world" -Mahatma Gandhi

Profile Image