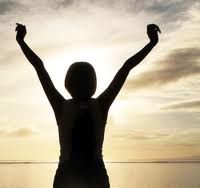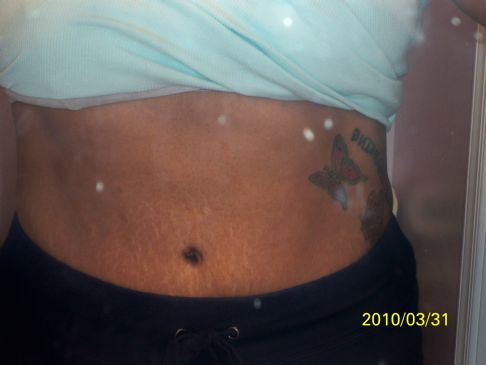 I have 31 pics in my gallery

Awards


Choice, Chance, Change. You must make the Choice to take the Chance if you want anything to CHANGE.
Update July 24, 2012:
Oh my my my! The things I could tell you about the twists and turns I have had in my life recently. A few months back, I buckled down, disconnected from Spark and started my own business. Hence why I haven't been on here much. I wanted to totally focus on myself and my team! And we have been doing amazing things! I have helped a few friends start thier own businesses, have great success in their own weight loss (one of my friends went from a size 12 to a size 8 in a ...
Update July 24, 2012:
Oh my my my! The things I could tell you about the twists and turns I have had in my life recently. A few months back, I buckled down, disconnected from Spark and started my own business. Hence why I haven't been on here much. I wanted to totally focus on myself and my team! And we have been doing amazing things! I have helped a few friends start thier own businesses, have great success in their own weight loss (one of my friends went from a size 12 to a size 8 in a mtter of months) and have helped a host of others start their own paths to health and fit and fab life. I am bursting with energy, have dropped nearly 20 lbs myself and I truly truly believe I have found my calling as a Health and Fitness Success Coach with Team Beachbody. I am now fully engaged with helping others reach their own physical, spiritual and financial goals! I am loving my life!
Update 2 May 2012: Well the road back to healthy and fit is still being traveled but it's getting easier each day. Each decision I make now is based on what I want the outcome to be. I know I want to be fit, so I am doing really great at eating 85% clean and forgiving myself for the other 15%. I have become more consistent with my workouts and I am seeing the results and even better others that know me are seeing them and commenting on them. I am truly truly happy for the first time in a long time. I also took the step and became a Beachbody coach and I could not be happier! I have been helping friends and family find what works for them and it's great to be on the journey with them and cheer them on!! Anyone interested in my help just hit me up here or via my site http://beachbodycoach.com/Reneeschanging, I would love to help you reach your goals. I would love to offer you support and I would love to see you HAPPY!!!!
Update 2 Jan 2012: I am back in this. The last few months of 2011 were hard for me, I fed my grief with the loss of my brother by drinking nightly, eating badly and barely working out. The damage I did to myself shows. I am done with harming myself and not honoring his memory. I am back in school to earn my masters, I took the plunge and left my job to pursue other dreams and goals full time. I am determined to do all I can do to get to 135lbs by Jan 1 2013. There is no going back only going forward.
(Update July 5, 2011) I have started this journey numerous times, and realize with each stumble and each fall as long as I get back up, dust myself off and continue forward I have not failed. As many times as I have fallen off the wagon, there has been just as many friends here on the spark and at home that have urged me to try again, to recommit, to see myself as the winner and warrior they see me as. Thanks to them I keep going. I have learned to celebrate each workout, not each pound loss. I have learned that I HAVE TO PUT IN THE WORK in order TO GET THE RESULTS. No one can do this for me. This truly is a lifetime journey, there are no quick fixes for fast results that's infomercial malarky and I no longer buy into it.
I have realized that I have to take this one step at a time, one meal at a time and one workout at a time. I hope as you read this, you will also decide to follow that plan. This journey is not an all or nothing thing. We can do this and the first goal to reach is the acceptance of knowing that we can.
Below is what I wrote when I first joined the SPARK, it tells you all about me, I've laid myself bare in order to show I am real, I am here and I want to walk with anyone who wants to do this journey as well.

I am a mother, a wife and a friend. There was a time in my life when I dreaded being weighed. As a former military member every 6 months we had to prepare for our Physical Readiness Evaluations, and part of it was being weighed in and measured. I dreaded these times, I knew I had let myself go a bit...(I mean I'd had kids, wasn't it okay to put on a bit of weight during and after that?) but when the doctor told me I weighed 200 pounds and I was 54% bodyfat and then he dug the knife deeper and said the words no one wants to hear "morbidly obese" all I could do was cry. I am only 5 foot 2, there was no reason other than laziness that I was carrying that much weight on my frame. And before he told me that I swear to you I thought I was the sexiest thing on the planet (those words stole my sexy and I want it back!).
But in an instant my self esteem was blown, my defenses were gone and I was faced with a cold hard fact, if I didn't get it together I was going to die. Look to the left people, I have a lot to live for, a great husband, 3 beautiful kids and 2 yapping dachshunds depend on me to be here, to take care of them and to take care of myself.
I didn't sit down and cry in a corner, I sat down and took stock. I looked at my eating habits and I looked at my physical limitations (in my mind I had none). In a matter of months, I lost 40 pounds. I thought there see, I can do this. Then I got lazy again and the pounds began to creep back on.
When I joined SP I weighed 182 pounds, I got committed and started really tracking my weightloss, nutrition and fitness when I hit 178. I am determined not to backslide, I am determined to see this through and I am determined to show other people that this can be done by me and by them. My goal weight is 135! Can't wait to see that number!
I look forward to sharing blogs, pictures, failures and success with you all. Take care, remember that failures are merely your mile markers on your road to success; put them behind you and keep trekking on towards your goal.


****************************************
**********************************
I borrowed this from Girl*In*Motion's page, it's awesome and so is she. If this doesn't put things in perspective for you nothing will lol!

Your weight loss =

1 pound = a Guinea Pig
1.5 pounds = a dozen Krispy Kreme glazed donuts
2 pounds = a rack of baby back ribs
3 pounds = an average human brain
4 pounds = an ostrich egg
5 pounds = a Chihuahua
6 pounds = a human's skin
7.5 pounds = an average newborn
8 pounds = a human head
10 pounds= chemical additives an American consumes each year
11 pounds = an average housecat
12 pounds = a Bald Eagle
15 pounds = 10 dozen large eggs
16 pounds = a sperm whale's brain
20 pounds = an automobile tire
23 pounds = amount of pizza an average American eats in a year
24 pounds = a 3-gallon tub of super premium ice cream
25 pounds = an average 2 year old
30 pounds = amount of cheese an average American eats in a year
33 pounds = a cinder block
36 pounds = a mid-size microwave
40 pounds = a 5-gallon bottle of water or an average human leg
44 pounds = an elephant's heart
50 pounds = a small bale of hay
55 pounds = a 5000 BTU air conditioner
60 pounds = an elephant's penis (yep, weights more than his heart!)
66 pounds = fats and oils an average American eats in a year
70 pounds = an Irish Setter
77 pounds = a gold brick
80 pounds = the World's Largest Ball of Tape
90 pounds = a newborn calf
100 pounds = a 2 month old horse
111 pounds = red meat an average American eats in a year
117 pounds = an average fashion model (and she's 5'11")
118 pounds = the complete Encyclopedia Britannica
120 pounds = amount of trash you throw away in a month
130 pounds = a newborn giraffe
138 pounds = potatoes an average American eats in a year
140 pounds = refined sugar an average American eats in a year
144 pounds = an average adult woman (and she's 5'4")
150 pounds = the complete Oxford English Dictionary
187 pounds = an average adult man
200 pounds = 2 Bloodhounds
235 pounds = Arnold Schwarzenegger
300 pounds = an average football lineman
400 pounds = a Welsh pony


"One of the most important things to remember when starting out is to know before hand that there will be hard days. Mentally prepare yourself that the scale will not always move each week, in fact some weeks it may go up some. This is normal. This does not mean that you are not on the right path. Stay focused and know that if you are consistent you will see results. Nothing is more important in this journey than persistence!! You will be tested, you will be tempted to eat the wrong things, you will want to quit, but if you hold on, you will reach goals, and what a day that will be"! This passage is from Tom Venuto's book Burn the Fat, Feed the Muscle and I find it motivating - taken from JENSFITJOURNEY
SparkFriends

SparkTeams

My Ticker:
current weight: 170.0

Interact with ALWAYSCHANGING






Recent Blogs:

Profile


Member Since: 5/26/2009

SparkPoints: 26,821

Fitness Minutes: 25,872

My Goals:
Goal : 170 lbs
Reward: Jennifer Hudsons Book "I Got This'
Date achieved:24 January 2012
Goal :165 lbs
Reward: Itunes Gift card $25
Date Achieved: April 20, 2012
Goal:160 lbs
Reward: Compression Running pants
Date Achieved:
Goal: 155 lbs
Reward: Insanity Program Ultimate Pack
Date Achieved:
Goal: 150lbs
Reward: New Sneakers
Date Achieved:
Final Goal: 145 lbs
Reward: Rev Abs DVD set
Date Achieved:
SUPER GOAL : 130 lbs
Reward: Weekend away with hubby, hopefully some place I can rock a bikini for the first time in my life
Date Achieved:

My Program:
Everyday is treated as Day 1!
Drink Water! Alot of it! I consume roughly 3 liters per day.
Les Mills Pump for strength training
Cardio (running, elliptical, dancing are my 3 top choices) as often as I possibly can, I try getting in at least 30-60 minutes everyday. With 1 rest day per week.
Rest 7-9 hours a night of sleep. Non-negotiable.
Strenght training utilizing LesMills Pump program and one Shakeology per day!

Personal Information:
I am a wife, mother, and friend. I am a Beachbody Coach (http://beachbodycoach.com/Reneeschanging.
I love to support others, offer encouragement and see them thrive.
I sing off tune, dance off rhythm and laugh the whole time. I avoid negativity and surround myself wiith positive people. Life is short, live love and laugh is my motto.

Other Information:
Quotes from my fitness journal:

"The thought manifests as the word. Word manifests as the deed. Deed develops into habit. And habit hardens into character." ~Buddha

Being fat is hard. Losing weight is hard. Maintaining weight loss is hard. Choose your hard.

Profile Image