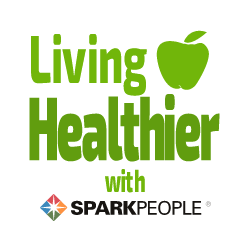 I have 32 pics in my gallery

Awards

A NEW LIFE!
Nov 3, 2013

Sometimes in life something happens that is totally unexpected and sends you going down a road you never imagined you'd ever get to travel.

Such an event came about for me in the last 2 weeks!

Two weeks ago I began my 57th year of life. As I took assessment of where I was at this point, where I thought I would be by now, and contemplating, meditating, even imagining "what now?" or "what's next?" or just "what do I want to do different this ...
Nov 3, 2013

Sometimes in life something happens that is totally unexpected and sends you going down a road you never imagined you'd ever get to travel.

Such an event came about for me in the last 2 weeks!

Two weeks ago I began my 57th year of life. As I took assessment of where I was at this point, where I thought I would be by now, and contemplating, meditating, even imagining "what now?" or "what's next?" or just "what do I want to do different this year?" I never would have come up with what HAS happened during these last two weeks!

It's going to change so much for me! It will change so much for my kids ~ even tho' they are all adults and striving to have their own independent lives.

One of the items on my list to work on for my 57th year is right here on SparkPeople! :) (but you knew that, didn't you?) ;-)
I have been working very hard to be on my gazelle for 10 minutes EVERY SINGLE DAY! I did have one/two times in there where it was technically outside of the expected 24-hour time period but I still got it done during the time I was awake for that day. :-p
So 15 days running now I have done 10 minutes on the gazelle!
(I'm impressed with me!)
Another week and I will add on some minutes or add on another type of exercise for 10 minutes ~ still debating which it will be.

There is much to do to re-lose back down to 283 and then keep on going but I will do it!
Something tells me THIS IS MY YEAR FOR AWESOME ADVENTURES!

March 7, 2013
Living up to my name! LOL
All of my life I tend to take on things with the attitude of doing it the best that I possibly can. Lately I've been reassessing my attitudes about a lot of things. I think somewhere I got lost. At least in some areas of my life. I've been allowing so many other things, other people, other activities, just "other stuff" direct what I'm doing. I've just been pinging off whatever else is going on around me. Not that "that" is a bad thing really - it can be really good at times. But I think I need to rein myself in a bit and be more in charge of myself and what I am doing - first!
I need to REALLY do All My Earthly Best to improve ME! I need to go after SPECIFIC goals that improve things for me. I need to define MEASURABLE aspects of said goals. I need to know that this is ATTAINABLE for me! I must be REALISTIC! I must do All My Earthly Best to achieve these in a TIMELY manner!
As always in this life one must be adaptable ~ I've never given up; I just keep adapting to whatever situation comes up ~ but if I am to truly live up to the standard I've set for myself all my life then I must now make some S.M.A.R.T. Adjustments!!!

November 7, 2012
You know how "tomorrow is another day" and stuff gets put off until tomorrow because it just doesn't seem to fit into today?
Well, I've done that - forever! As far back as I can remember I've kept a laid-back sort of pace in life, knowing tomorrow will always be there and I'll just get to it (whatever "it" is) then.
It does work for a lot of things! :)
But something's changed!
Maybe it was my son's accident.
Maybe it was realizing my life isn't going the direction I want.
Maybe it was discovering that so many of my loved ones, those near & dear to my heart, are suffering & struggling, and (for those who did) are no longer able to help me out during tough times, and as much as I want to help them and others I am just not able YET!
And I want to be!
Maybe it was coming to understand that in reality all that I am, all that I will be, and even all that I was, is really and truly up to me: me & God. I can't be me if I'm relying on someone else for anything.
I don't know if this will make sense to anyone else reading this; but I do know that SOMETHING IS VERY DIFFERENT IN ME NOW!
Tomorrow has become today - it always does. But from this point onward I am not looking at things like I will always have tomorrow to do it or finish it or start it. Today! Now! JUST DO IT NOW!!!
TODAY whatever comes my way, I will do it now, take care of it as soon as possible, do as much as I can, as long as I can, the best that I can.
TODAY those in my life that are close to me will know how I feel about them (today, or the next time that I interact with them).
TODAY all is fresh, all is as if this is the only chance I have to do it!
Tomorrow IS TODAY!!!

*******
July 1, 2012 - Update!
So far this year has not been good. But there is now HOPE that better times are on their way!

Either way, I will still keep on doing all my earthly best! :)

I changed my profile pic. This one was taken just 2 weeks ago. It's the last time for a long while that all six of grown kids will be with me together. One left for NYC just a few days later. Another leaves for GB in less than 2 months. One now lives on the other side of the state from me. And a 4th will be heading off to another city within the next few months. No definite plans on when all of them will be back here where I live, at the same time, at all. So I will cherish this picture even when I'm half this size! :) Maybe the next time we are all together some of them won't hardly recognize their old mother! LOL

January 1, 2012 ~ Keeping the title: New Year, New Month, New Plan!!!

LOL

But adding...

2011 wasn't the best of years for me, and for many of those I love and care about! So 2012 can only be better!!!

Most of what I've done in the last year I will be continuing because it works when I manage to do it consistently! There's my problem! Being consistent in eating clean, exercising daily, and drinking all my water every day seems to be what does me in. So this next year I'm looking for more consistency in everything ~ a little at a time.

This year, however, I find my main motivation links up to my son's car accident on Dec. 2nd. He was hit by a dump truck, extricated w/the "jaws of life" & taken to a local hospital within minutes. He was then flown to a trauma center an hour from home. His first hospital stay lasted 12 days. He was home for 7 days when he had to be admitted again, this time for 6 days. Our whole month has revolved around this hospital and the injuries he suffered and all the stuff required to get it properly paid for. It's been a huge strain on all of us but one positive thing that has come out of this is my renewed determination to do what I know needs to be done!

I NEED to lose weight, gain health, build an income to support all our needs, and help everyone in the family to do the same and/or do the things that they know they NEED to do too!

Life can change in an instant!
Don't waste another moment wishing you'd done something, or said something, or learned something - JUST DO IT NOW!!! :) :) :)

~*~*~*~*~*~*~*~*~*~*~*~*~*~*~*~*~*~*~*~*
~*~*~*~*~*~*~*~*~*~*~

11/07/11 ~ Thought about waiting until 11/11/11 but not in the mood to wait tonight. LOL

I'm happy about staying under 300 for several weeks now! Not so happy about missing my goals in time... but not giving up!!! :)

There have been SO MANY life changes for me and many of my family & friends and it's looking like several more will yet be coming very soon. These ups & downs make sticking to routines really challenging! But progress is progress, right? ;-)

NEW UPDATE 1/1/11 - Still working on my 100# challenge but changing things up a bit.

Beginning today at 314# I'm setting a goal to lose 10%!
That will put me down to 283. Then I set the next 10% goal.
That will take down to 255. So then I set the next 10% goal.
Down to 229, then 206, then 185, 166, 149, and then we'll see how I'm doing...

Y'all know I'm not so good at keeping up with all the posting or blogging. I'll try to do better. I do feel more determined today to make this happen. Will it make a difference? Who knows? You are more than welcome to follow along and see what happens!

UPDATE 10/27/2010 ~ Behind in my 100# challenge but not quitting! :) Been very ill for 17 days now with very bad cold / pneumonia / influenza? / sinus infection / ear infection / who-cares-what-it's-called so haven't done any exercise in awhile. The coughing is probably the worst part of this illness. Still only sipping soups and teas, tho managed a salad yesterday with no ill effects so maybe I am really beginning to get over this. But not too hungry yet. Had lots of time to think (ruminate) about how things are going in my life. Maybe it's just the prolonged illness getting to me but I'm thinking about making a few big changes after I'm well enough to really do something!

UPDATE 07/19/2010 ~ One week ago I began a challenge to lose 100# in one year! (I even joined a sparkteam that focuses on that goal) Keep checking my sparkpage to see how I'm doing with it! :)

I've been making changes and finally seeing some success! :) But then I slip... or fall... and lose some of the great successes I've seen. :( So now it's time to say: "ONE MORE TIME!" :)

I'm a survivor - from way back before I was born!!! This is survival!!! Losing weight, regaining health - these are essential for my survival now! I'm not giving up! I'm hanging on! I'm going to keep on making progress, even when I backslide a bit! I'm going to just do it ONE MORE TIME!!!


SparkFriends

SparkTeams



My Ticker:
Pounds lost: 38.0

Interact with ALMYEARTHLYBEST






Recent Blogs:

Profile


Member Since: 4/20/2006

SparkPoints: 70,244

Fitness Minutes: 27,110

My Goals:
Mini Successes:

Pds - BMI - Status Date
(morbidly obese?)
341 - 58.7 - HW 5/7/09
314 - 54.0 - 1/1/11
293 - 50.4 - 9/1/11
291 - 50.1 - 9/7/11(50#)

283 - 48.7 - 10/03/12
~*~*~*~*~*~*~*~*~*~*~
STARTING OVER
~*~*~*~*~*~*~*~*~*~*~
302 - 51.9 - 10/20/13
296 - 50.9 - 10/27/13
294 - 50.6 - 11/03/13

GOALS:
(obese)
260 - 44.7 -
250 - 43.0 -
225 - 38.7 -
200 - 34.4 -
ONEderland!!!
199 - 32.4 -
175 - 30.1 -
(overweight)
174 - 29.9 -
150 - 25.8 -
(145 Healthy)
125 - 21.5 -
Under 107 = UnderWeight

My Program:
28-day SPARK (book) Program
SparkCoach Program

Whole Foods:
Fresh as possible,
Organic if possible.

Due to ALLERGY or INTOLERANCE the following foods are restricted or avoided in MY life:
Beef; Blueberries; Chicken; Corn; Dairy; Eggs; Gluten; Peanuts; Potatoes; Sodas; Soy; Sugar; Tomatoes;

Lots of Water (80 oz or more)

Daily Moving:
SPARK! 10-min/day
Strength training,
Build stamina,
Cardio training.


Personal Information:
50+ mom of six (or so); always busy;
helping others;
going green;
living simply;
working from home;
running own business;
always happy to share!

Other Information:
If you are interested in doing more to live green send me a sparkmail.

If you'd like to live green(er) while also earning some "green" I can help you with that too!

Profile Image