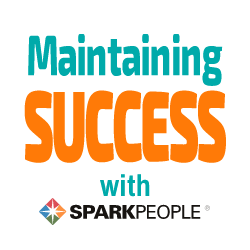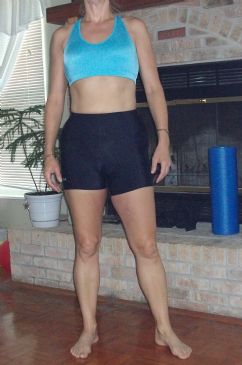 I have 14 pics in my gallery

Awards


But this is all 4 ME!!!
Most things are all about my dogs - but this is all about me. I have been dragging my feet too long, and am bound and determined to get this weight OFF once and for all!!!

While I joined in October of 2007, I really didn't begin until January of 2008. As of January 1, 2009, I have edited and updated my goals and ticker to begin anew, and continue this great journey!

Here's hoping I can use this space to get and give inspiration!

...
Most things are all about my dogs - but this is all about me. I have been dragging my feet too long, and am bound and determined to get this weight OFF once and for all!!!

While I joined in October of 2007, I really didn't begin until January of 2008. As of January 1, 2009, I have edited and updated my goals and ticker to begin anew, and continue this great journey!

Here's hoping I can use this space to get and give inspiration!

****************************************
Breathe Deep. Relax. Begin... Again.

****************************************
BREATHE -
Inhale hope. Exhale determination. - Trisha Selgrath

****************************************
Don't beat yourself up... PICK yourself up!!!

****************************************
Don't make excuses... make CHOICES!

****************************************

"The more I run, the more I want to run, and the more I live a life conditioned and influenced and fashioned by my running. And the more I run, the more certain I am that I am heading for my real goal: to become the person I am." --George Sheehan, M.D.

****************************************
My thoughts:

Running is what I do for my body.
Dancing is what I do for my Soul.

To dance -
To let the music into your body,
so that it can mix with your soul
and return to the world whole.

In strength there is grace;
And in grace, strength.

I run because I can
I run because others can't
I run because it brings me closer to God
I run because it brings me closer to Myself
I RUN

~~~~~~~~~~~~~~~~~~~~~~~~~~~~~

*********2009 MILESTONES**********

!!!!!!! 80 LBS GONE AS OF 7/28/2009 !!!!!!!

!!!!! Final goal weight passed as of 7/10/2009 !!!!!
........ (Goal was 146.1 - weighed in at 145.2) .......
.... Reset my ticker for a maintenance range .....

75 LBS GONE AS OF 6/8/09 !!!!!
70 lbs gone as of 3/25/09!!!
65 lbs gone as of 2/4/09 !!!
Officially normal weight according to BMI - 2/2/09 !!!

GOAL #3 MET - 162.3 1/12/2009!!!

*************2009 RACES*************
03/14 - Harrigan's 5K - :28:27
06/13 - Yellow Springs Street Fair Fun Run - :26:09
09/07 - Kettering Holiday at Home 5K - !!! :25:24 !!!
10/11 - Dayton River Corridor Classic Half Marathon
----------2:09:29 !!!

****************************************

~~~~~~~~ 2008 Summary ~~~~~~~~

January weight = 222.6
1/1/09 weight = 165.8 = 56.8 lbs GONE!!!
(Not LOST, because I am NOT looking for them!)

Inches lost for the year:
-6 inches from my bust
-9 inches from my waist
-9.75 inches from my hips
-4.25 inches from my thighs

-------------2008 Milestones-------------
GOAL #1 MET!!! 23MAY08 - 198.4 LBS!!!
Half-Way to my goal (162.3) as of 29JUN08, and feeling GREAT!!!
GOAL #2 MET!!! 12SEP08 - 180.0 LBS!!!
*****2/3 the way there!!!*****
Three-quarters to my goal 01OCT08 - YAHOOOOOO!!!!
50 LBS GONE!!! 11/05/2008

----------------2008 Races----------------
June 14 - completed the Yellow Springs 5K fun run
(my first in Years!) in :34:15!!!
Aug 23 - ABX Family Fun Day 5K - :34:10...
Sep 1 - Holiday@Home 5K - :32:23!!!
Oct 12 - Dayton River Corridor Classic 5K - :30:35!!! SO Close!!!
~~~~~~~~~~~~~~~~~~~~~~~~~~~~~~
SparkFriends

SparkTeams



My Ticker:
current weight: 3.6 over

Interact with ALL4THEMUTTS






Recent Blogs:

Profile


Member Since: 10/25/2007

SparkPoints: 27,827

Fitness Minutes: 29,888

My Goals:
Start Weight 222.6 1/08/2008
~~~Lose it 10% at a time!~~~
1st Goal - 200.3 DONE 5/23/08
2nd Goal - 180.3 DONE 9/12/08
3rd Goal - 162.3 DONE 1/12/2009

*********SO ON TO 2009*********

146.1 - reached 145.2 7/10/2009 !!!
Reset my ticker for a maintenance range 140-150 lbs!
~~~~~~~~~~~~~~~~~~~~~~~~

?????In the longterm?????
I am thinking a marathon for the big 5-0! Who knows? ;)
~~~~~~~~~~~~~~~~~~~~~~~~

My Program:
After over 2 years here, I have my eating mostly on autopilot... I know what portion sizes are, I know what the consequences of eating junk are, and I eat accordingly. Besides, my body mostly rejects junk these days, so no more temptation! ;)

I run three days a week, dance occassionally, bike, hike and backpack... in other words "Keep it moving!!!" Doesn't much matter what it is! ;)

Personal Information:
48 years old
5'7"

I am a work in progress!



Other Information:
"Give yourself permission to be imperfect, but at the same time, give yourself permission to be WONDERFUL."


Profile Image