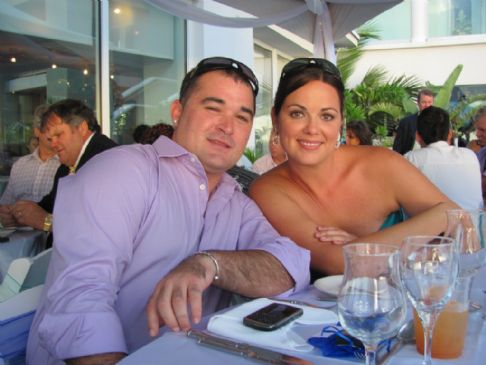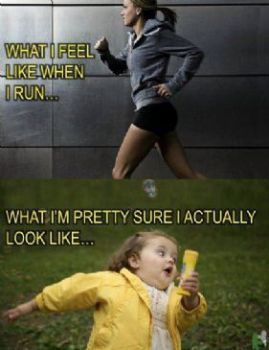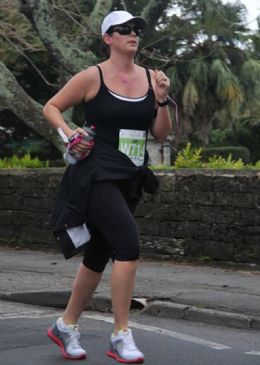 I have 12 pics in my gallery

Awards

This is me. Trying to get fit...
"A mathematical formula for happiness:Reality divided by Expectations.There were two ways to be happy:improve your reality or lower your expectations."
¯ Jodi Picoult

UPDATE February 15, 2012:

I have seen so many of you put your races and race schedule here, and I am going to do the same (I like that it makes me feel like a for real runner! :)

01/14/12: Bermuda International Race Weekend 10km: DONE - 1:20:53 (entered as a walker, but walked and ran) ...
"A mathematical formula for happiness:Reality divided by Expectations.There were two ways to be happy:improve your reality or lower your expectations."
¯ Jodi Picoult

UPDATE February 15, 2012:

I have seen so many of you put your races and race schedule here, and I am going to do the same (I like that it makes me feel like a for real runner! :)

01/14/12: Bermuda International Race Weekend 10km: DONE - 1:20:53 (entered as a walker, but walked and ran)
02/05/12: Butterfield & Vallis 5km: DONE - 35:19
02/19/12: Ed Sherlock 5 Mile (8km): DONE - 1:02
02/26/12: Running with the Bulls 5km:
03/04/12: Lindos to Lindos 10km:
05/24/12: Bermuda Day 1/2 Marathon Derby:

In 2012 I want to stick to a programme of healthy eating, no smoking, and consistant working out. I am normally an all or nothing kind of girl, and I attack things with a vengance, only to die out and lose interest in a month or so. This is the cycle that I need to acknowledge and break. I joined Sparkpeople in 2008, but only tried to follow for about 2 weeks... October 2011 I saw a picture of myself that made me cringe, and something (luckily) brought me back here!

GOALS for 2012:

I would really like to run the Bermuda Day 1/2 Marathon in May, so I know that I need to get training!

This summer, I want to be able to be excited about going out and rafting up in the boats, because I know I don't have to hide my body. I am DONE hiding and covering up.

I want to be FIT. I am 5'11" so I am never going to be a tiny girl, but I want to have a fit body that I can be proud of.

I want to stop smoking for good! This one is hard. I started smoking at 13, and I have been a dedicated heavy smoker ever since. I am using e-cigarettes with no nicotine to help me, but I need to stick to it!

Guess thats all for now! :)


SparkFriends

SparkTeams



My Ticker:
Pounds lost: 8.0

Interact with AGREENSLADE79






Recent Blogs:

Profile


Member Since: 1/10/2008

SparkPoints: 7,655

Fitness Minutes: 1,987

My Goals:
I want to get down to my goal weight, and then STAY there. I am the quintessential yo-yo dieter, and I go up and down about 40 lbs every 2 or so years. Now, after reading tonnes of Spark Peoples pages, I am determined not just to be thinner, but fitter and better than any of the other times I have lost the weight. I think that that will be the key to staying down there.

My Program:
I am training for a 1/2 Marathon in May. I will be completing C25K in a week or so, and then on to my 12 week programme for the 1/2. I am still waiting to "love" running like so many other people. It has not happened yet, but at this point I am just going to keep on trucking.

Personal Information:
I am 32 years old, and from the island of Bermuda. I am divorced, and currently live with my boyfriend of 2 years. I am close with my family (I sell cars for my brother and mothers dealership), and love spending time with friends. I also love to cook, read, and try anything new.

Profile Image