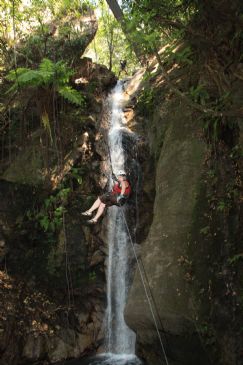 I have 19 pics in my gallery

Awards

Reclaiming myself....
I joined SP in 2008, but started really USING SP in late Jan/early Feb 2009. Between Jan 2009-2010 I lost 60 pounds, and held most of that weight off for 2 years. I then injured my shoulder and deal w/ chronic pain. Lately it's getting to me and I've regained 25#. It stops there. My jeans I was wearing around my wedding are no longer tight - they don't fit.

I'm going to continue to eat mindfully, workout in spite of pain and manage pain (that's what the docs tell me to do), ...
I joined SP in 2008, but started really USING SP in late Jan/early Feb 2009. Between Jan 2009-2010 I lost 60 pounds, and held most of that weight off for 2 years. I then injured my shoulder and deal w/ chronic pain. Lately it's getting to me and I've regained 25#. It stops there. My jeans I was wearing around my wedding are no longer tight - they don't fit.

I'm going to continue to eat mindfully, workout in spite of pain and manage pain (that's what the docs tell me to do), and get back to 160.

Weigh ins:
1/5/10: 211
1/15/10: 209 - started SP consistently and C25k
1/24/10: 207
2/15/10: 205
3/1/10: 203
3/8/10: 200
3/15/10: 198.4 - goodbye 2s, hello ONEderland!
3/22/10: 196.0 - yup bye bye 2s, ONEderland is here to stay!
3/29/10: 194.8
4.5.10: 193.8
4/12/10: 189.6
4/20/10: 196 - super duper sad :( vacation massively killed my progress.
4/26/10: 191.4 - yeah back on track!
5/03/10: 191.4 - no loss, but no gain either :)
5/10/10: 188.8 - yeah - bye bye 190s.
5/17/10: 187.4 - TOM slowing me down?! I hope!
5/24/10: 186.0
5/31/10: 184.6
6/7/10: 184.2
6/14/10: 182.6
6/21/10: 181.2
6/28/10: 181.2
7/5/10: 178.2
7/12/10: 178.2
7/19/10: 177.4
7/26/10: 176.2
8/2/10: 173.8
9/2/10: 170
10/2/10: 174
11/2/10: 169
12/2/10: 165
7/2011: 160
At that point I was static - weighed 165-170 for about 2 years.

Today--
10/22/13 - 186#


SparkFriends

SparkTeams



My Ticker:
current weight: 189.0

Interact with ABETTERBECKY







Recent Blogs:

Profile


Member Since: 5/6/2009

SparkPoints: 17,233

Fitness Minutes: 19,045

My Goals:
New weight loss rewards:

180# (6# off) - tennis classes

175# (11# off) - theater tix to see Book of Mormon

170# (16# off) - New workout clothes

165# (21# off) - road bike

160# (26# off) - trip somewhere

My Program:
1. Cardio - gym or treadmill at home - 3=4X/week. Optimally 2 spinning classes/week or other cardio type class.
2. Weight training - train each body part (3 day split: chest/back, arms/shoulders, legs/core) once/week
3. C25K program - complete and run a 5k.
4. Personal trainer 1X/week.

Personal Information:
Becky
41 years old
Eastern US

Profile Image