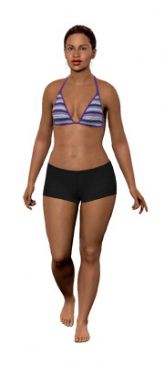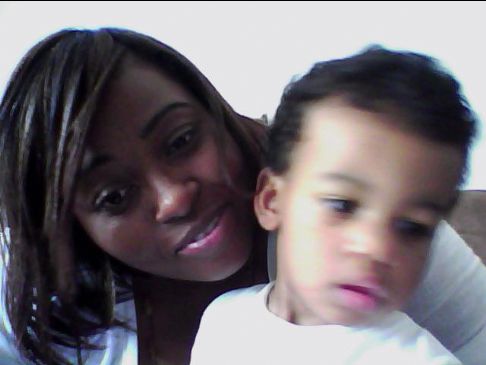 I have 24 pics in my gallery

Awards

Accountability
I will not fall into the statistics of fellow pregnant women. I will work off all that I have endure the past months. I want to be a SEXY MOM and I WILL BE!!!!!!!...lol

Im back and ready to get fit and be healthy. Watch out Brick-house Ashley is on her way!!!


My background. Hello to all my name is Ashley but everyone normally calls me Ash. I have been "chubby" since coming out from the womb..lol literally 10 pounder baby. I can only remember a short period in my ...
I will not fall into the statistics of fellow pregnant women. I will work off all that I have endure the past months. I want to be a SEXY MOM and I WILL BE!!!!!!!...lol

Im back and ready to get fit and be healthy. Watch out Brick-house Ashley is on her way!!!


My background. Hello to all my name is Ashley but everyone normally calls me Ash. I have been "chubby" since coming out from the womb..lol literally 10 pounder baby. I can only remember a short period in my life when I was considered small and the only reason to that was because I was in an environment that ate healthy, junk food was voided, and we had to be sleep very early. Once leaving there I quickly picked up weight. Every year after that I gained more and more never realizing that I was getting bigger and bigger.

I never had a bf or had any fun while in H.S. till my Senior year. Didn't notice that my weight was a major reason to my unhappiness because no one made it an issue. I never got talked about in person. I had friends. My step mom made me feel extremely special by my weight by informing me that she would always love me no matter how big I got. It wasn't till I was with my first bf did I realize how cruel people can be and how big I had let myself get. After the breakup and a Free weeks worth USA Fitness membership I was on my way to fitness success but not just yet. Two or three years pass with no major weight loss. I was bound to go through another membership with the YMCA, to trying diet pills, and going on the Atkins diet. It wasn't until I was in a rocky relationship did I realize that I need to do something for myself. This would be me time. Me focusing on myself and cutting out the negativity in my life which at the time was my ex bf.

So in June 2008 I joined Spark people and it changed my life. I lost over 60lbs from June 2008 to Jan 2009 got rid of the unnecessary drama. Found love elsewhere and surprisingly got pregnant gained all my weight back and some but produced a very healthy, handsome young baby boy. Now I'm back and this time I'm not gonna stop till I reach my goal. Im in it to win it. I will be fit !!! Because GOD is on my side and I can do all things through CHRIST who strengthens me.

Want to start tracking my weekly weigh in for visuals

Weigh Ins
sw-295 (Been here for a while now)
gw-170

9/25/11- 295
10/2/11-295
10/9/11-295
Starts my Preop Diet 10/11/11
10/14/11-286.6
10/16/11-
10/23/11-
11/6/11-
11/13/11-
11/20/11-
11/27/11-
12/4/11-
12/11/11-
12/18/11-
12/25/11-(Last weigh in on the year :-)

Follow my blog

http://ashlapbandjourney.blogspot.com/





3 months total for 2011-

~~~~~~~~~~~~~~~~~~~~~~~~
Future Challenges

*Water Challenge(Drink only water for a month)
**Sleep Challenge (Sleep for at least 7 hrs straight)
***Exercise 45 mins a day 6days
****Skinny B's don't eat after 6 challenge (Further detailed)
******More to come*******
SparkFriends

SparkTeams



My Ticker:
Pounds lost: 0.0


Recent Blogs:

Profile


Member Since: 6/23/2008

SparkPoints: 9,621

Fitness Minutes: 12,776

My Goals:
1. To make exercising a part of my life.

2. Learn to portion control/Make healthier decisions.

3. Stop last minute snacking

4. Do more Leg Raises

5. Drink More Water

SW-
CW--

*1st goal- 299 Under 300 this is the first I ever ha
2nd goal- 280
**3rd goal- 270
4th goal- 260
5th goal- 250
***6th goal- 240
7th goal- 230
8th goal- 220
**** 9th goal- 210
10th goal-200

*Thankful
** Hair Highlights
***Vacation
****Tattoo
*****Under 200 Gym Membership Yaayyy
GW-Under 200lbs

My Program:
1. Drink 8-10 cups of water
2. Stretch for 15 mins
3. 30-45 mins of cardio 5-6 days a week
4. Strength Train 2 days a week
5. 2-3 hours of no eating before bed unless it's a healthy snack
6. Once school gym reopens at least 2 days of my 6 day workout will be at a gym the rest using workout dvds, jump rope, or walking outside.

Personal Information:
Im 27 years old
5'7 1/2
College Student/Shipper
Reside In Michigan


Other Information:
Im too blessed to be stressed and food will not get the best of me!!!



Profile Image