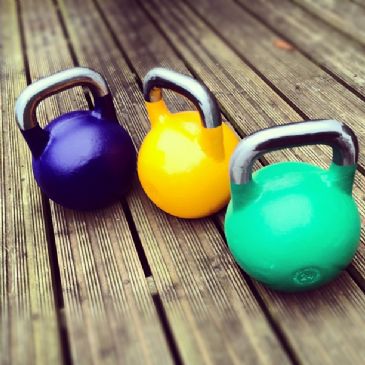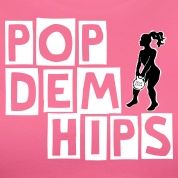 I have 20 pics in my gallery

Awards

This time, I'm doing this FOR ME!!!
I am a 29 year old full-time wife, mom, employee, and student. **I have my original intro on a blog from 3/21/2013.**

I want to lose a total of 130-150 lbs. I am 5'6 and have an apple-shaped body. I have been obese for 7 years--way too long!! I am in this for the long haul!

I try my best to eat pretty CLEAN and workout major DIRTY. I L-O-V-E the South Beach "Diet" (I call it my perfect way of eating--I am in love with stage 2--it works for me!), and KETTLEBELLS are ...
I am a 29 year old full-time wife, mom, employee, and student. **I have my original intro on a blog from 3/21/2013.**

I want to lose a total of 130-150 lbs. I am 5'6 and have an apple-shaped body. I have been obese for 7 years--way too long!! I am in this for the long haul!

I try my best to eat pretty CLEAN and workout major DIRTY. I L-O-V-E the South Beach "Diet" (I call it my perfect way of eating--I am in love with stage 2--it works for me!), and KETTLEBELLS are my new best friends!!!!!!!!!!!!!!!!!!!!!!!

I began 2012 at 298 lbs. I lost 20, and gained 10 back.

I began 2013 at 288 lbs.

I have chopped my challenges up into 8 week sessions, and have listed my weigh-in dates, and my goals for each phase through the end of 2013....HOWEVER, I only really take it one day at a time, and one week at a time.

CHALLENGE #1- WEIGHT TO LOSE: 22 LBS.
3/21-STARTING WEIGHT:274.6
3/23-270.8
3/30-269
4/05-
4/12-
4/19-
4/26-
5/04-
5/11-
ACTUAL WEIGHT LOST:

CHALLENGE #2: - WEIGHT TO LOSE:
ACTUAL WEIGHT LOST:

CHALLENGE #3: - WEIGHT TO LOSE:
ACTUAL WEIGHT LOST:

CHALLENGE #4: - WEIGHT TO LOSE:
ACTUAL WEIGHT LOST:

CHALLENGE #5: - WEIGHT TO LOSE:
ACTUAL WEIGHT LOST:



SparkFriends

SparkTeams


This user doesn't belong to any groups

Interact with 4TAI4REX4ME






Recent Blogs:

Profile


Member Since: 6/6/2012

SparkPoints: 6,012

Fitness Minutes: 3,180

Personal Information:
I am 5'6.5, and I weigh 296 lbs.
*288 lbs as of 01/01/2013

*270.8 as of 03/21/2013

*287.6 as of 6/11/2013

I carry most of my weight in my arms, breasts, back, and most of all---my belly.

I have smaller legs, but they have some muscle definition--but I want them to be MUCH stronger.

I eventually want to have some muscle definition in my arms, chest, back and belly too.

Other Information:
I LOVE Patricia Cornwell, but I don't have time to read anything other than my school books. I'm going to college to become a high school teacher!

Profile Image